Thousands of Offers. Millions in Savings.

Colorado's Top Dispensaries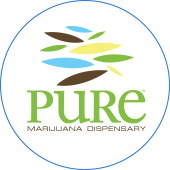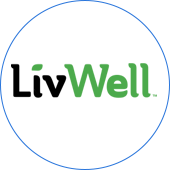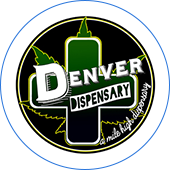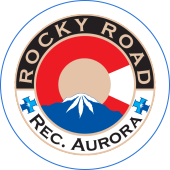 Get the best cannabis deals sent straight to you...
Get access to exclusive deals & inside info on community events and giveaways!
Learn About Marijuana In Colorado
---
Frequently Asked Questions About Marijuana in Colorado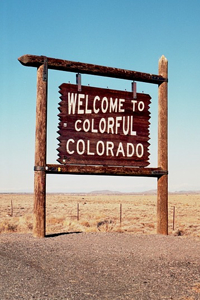 Colorado, where the Rocky Mountains loom over colorful valleys, thick forests, babbling brooks, and an innovative urban metropolis, was the first in the United States to launch a legal recreational marijuana market. As exciting as this freedom is, we expect you to have questions.
Is Marijuana Legal in Colorado?
Colorado has both medical and recreational marijuana laws, each contained within the State constitution. Marijuana use under each amendment is legal with a few caveats - possession limits, underage distribution, trafficking, public use, and at-home cultivation are the focus points of the law.
When Did Marijuana Become Legal in Colorado?
In November 2000, Colorado voters narrowly passed Initiative 20, allowing medical marijuana within the state. Implemented in early 2001, the measure didn't receive widespread attention until the late 2000s, when clarifications from the Colorado Attorney General led to dispensaries rapidly popping up around the state.
Recreational marijuana was passed in November 2012, with recreational shops beginning sales a little over a year later, on January 1, 2014.
Where Are Dispensaries Located in Colorado?
Medical dispensaries are able to operate in 67 municipalities across the state, presiding over a total of 1,569 licensed cultivators, manufacturers, testing facilities, and retail centers.
Recreational dispensaries can operate in only 64 municipalities across the state.Colorado Springs is the second-largest population in the state that has a ban on recreational licensure. In total, the state has 1,353 licensed recreational cultivators, manufacturers, testing facilities, and sales outlets.
Are The Dispensaries Medical or Recreational?
Currently, more county and municipal governments allow medical sales than recreational sales. Colorado Springs, for instance, has plenty of medical dispensaries yet you'll have to travel out of the city for recreational, sometimes as far as an hour away.
There is no law forbidding a dispensary location from holding dual licensure, so many dispensaries sell both medical and recreational cannabis. However, many dispensaries also specialize, carrying only medical or recreational marijuana.
Who Can Be a Medical Patient in Colorado? What About Recreational?
To be a medical patient in Colorado, you need to have a state-issued ID, proving residency. The program is not restricted to age, though parents must give full consent for children under 18 years of age to receive treatment.
In addition to being a resident, adults age 18 and older must receive a recommendation from a licensed doctor. Currently, Colorado's medical patients are recommended to the medical program for the following debilitating illness:
Chronic nervous system disorders
Recreational customers, on the other hand, need only be age 21 or older and possess a valid ID.
How Do I Become a Medical Patient in Colorado?
There are various clinics around the state where you can see a doctor in order to receive a valid medical marijuana recommendation. You are required to pay for the visit out of pocket, with a cost between $50 and $100 dollars.
After providing evidence of a qualifying illness or condition, the physician certification must be submitted to Colorado Department of Public Health and Environment (CDPHE) via mail or online for review. If accepted, the CDPHE will alert you in email or post. You can print the card or have it mailed to your home.
Where Can I Consume Marijuana?
Open or public consumption is generally prohibited under state law. However, vagueness in legal terminology has provided some flexibility in an evolving industry, and a handful of lounges and marijuana social clubs currently exist across the state.
The most common and acceptable place to use cannabis is in the privacy of your own home. If you are a tourist or have a restrictive landlord, sometimes the home is also off limits. Hotels, bed & breakfasts, and your friends' houses are possible options - just check with the location's rules.
Passed in November 2016, Ordinance 300 in Denver County is a pilot program for social cannabis consumption within the city.
As of July 2018, very few public consumption licenses have been issued.
Amendment 64 specifies openly- and publicly-consumed cannabis is not allowed and it cannot be done in a way that would endanger others, echoing Colorado's medical marijuana industry.
Public landmarks, concert venues, bars, restaurants, alleys, hotel lobbies, and schools all can be defined as public or open. Colorado law also bans smoking tobacco or marijuana inside public buildings in most cases. In city, state, and national parks, as well as ski slopes, hiking trails, and most campgrounds in the state, marijuana consumption is likely prohibited.
What Do I Need to Get a Job in the Colorado Marijuana Industry?
If it's work in the up-and-coming marijuana industry you seek, the biggest barrier to entry is getting your badge. The Marijuana Enforcement Division, Colorado's marijuana licensing authority, requires all industry workers to submit an application. The state uses the fees to do a thorough background check. Once approved, you will receive a badge with your photo, giving you the opportunity to work with any dispensary or marijuana production facility.
Check out our job board for positions and openings across the United States and Canada!
Is Drug Testing for Marijuana Legal in Colorado?
It is still legal for an employer or court to order a THC test in the state, though the practice is somewhat contested. Until Congress changes the prohibitive laws around marijuana on the federal level, marijuana will likely continue to play a role in drug testing policies in the workplace and legal system.
The Colorado Court of Appeals, in a 2013 ruling, has set the precedent stating while marijuana may be legal in Colorado, the industry functions under federal law. As marijuana remains a Schedule I drug, the use of marijuana off the job cannot be protected by workers' rights.
Is Marijuana Delivery Legal in Colorado?
For recreational consumers, marijuana delivery services are not permitted.
If you are a medical patient, your direct caregiver has the ability to deliver marijuana and marijuana products directly to you. This is commonly reserved for immobile patients and those in underserved communities but can be utilized by any valid medical patient with a designated caregiver.
How Can I Pay for Marijuana at Colorado Dispensaries?
Since cannabis is still federally illegal, banks are in a precarious position. Any funds received for federally-illegal activities could put the bank at risk. In addition, federal funds cannot be used to lend to marijuana businesses or recover funds in the event of fraud or theft.
This affects dispensaries' ability to accept credit or debit cards. Some do allow you to use your debit card on purchases as long the debit is ran as an ATM withdrawal. As a result, the billion-dollar industry functions predominantly as a cash economy.
---
Colorado Marijuana Laws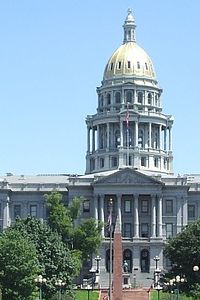 Being the first recreational market in U.S. history has elevated Colorado to a place of wide public attention. At the nexus of curiosity and scrutiny, Colorado set out to make laws and regulations fair and easy to understand. Recreational and medical marijuana regulations and penalties overlap on several legal & public health points, yet there are a few places the two systems are notably different.
The Colorado Medical Use of Marijuana Initiative
A total of 1.7 million voters cast their ballot on the initiative, passing medical marijuana in the state by a narrow majority. On June 1st, 2001, seven months after voters passed Initiative 20, the state was required to have a system for patients and caregivers to apply and be issued a valid medical marijuana card.
At first, Colorado's medical industry grew quickly in both the sales and number of registered patients, but since recreational legalization, the number of patients has slowly declined. The number of valid ID cards reached a high of over 115,000 in 2014 and has since declined to around 90,000.
If the patient is under the age of 18, the state requires well-documented parental consent.
The Colorado Marijuana Legalization Amendment
In late 2012, Colorado voters backed another cannabis-friendly ballot initiative - Amendment 64. Approved by 55 percent of the vote, the amendment's narrow passage was the catalyst for an entirely different approach to cannabis within the state, mirroring the adult-use laws of alcohol.
Under the amendment, adults age 21 and older could purchase, consume, share, and even grow their own marijuana. There are limits, of course.
Purchase and Possession Limits
Medical Marijuana Patient Limits
Under initiative 20, patients or their designated guardians are eligible to purchase up to two ounces (56 grams) of marijuana per transaction. Similarly, two ounces is the public possession limit for medical patients.
Recreational Consumer Limits:
In Colorado, adults 21 and up can purchase and possess up to one ounce of flower, eight grams of concentrate, or 800mg of edibles. Recreational edibles are limited to 10mg of THC per piece.
$100 fine for public or open consumption

$100 fine for possession above the defined limits

Up to a $700 fine, 12 months in jail for public possession of between two and six ounces of marijuana
Growing Marijuana at Home in Colorado
Medical At-Home Cultivation
Patients can enjoy the luxury of growing up to six plants at home, with no more than three plants maturing at a time. A patient's doctor can file for an extended plant count with the state, increasing the plant count from six up to 99, as medically necessary.
Read the full initiative text here.
Recreational At-Home Cultivation
Each resident age 21 and up is allowed to grow up to six plants. Just like medical, an individual must not have more than three mature, or flowering, plants at any one time. In 2017, the state enacted a maximum number of 12 plants per household.
Any marijuana yielded from the plants in excess of the possession limits defined above is to remain locked and secured, not in your possession or outside the home.
Up to a $100,000 fine, two years in prison for growing more than six plants (med and rec) unless the patient has a valid extended plant count.
Marijuana and Driving in Colorado
Patients and retail consumers are not allowed to pilot any type of vehicle while under the influence of marijuana (this includes bicycles). Driving while under the influence is a criminal offense that can come with possible jail time.
As a patient or recreational customer, you can freely transport marijuana for personal use around the state as long as you are at or under the possession limits. However, if you happen to cross a state line, the full brunt of trafficking penalties come into effect. Interstate transport remains explicitly illegal.
Marijuana and Minors
Colorado prioritizes children as the population segment to shield from the cannabis industry. Dispensaries cannot be located within 1,000 feet of schools and must be zoned commercially.
Underage sales are met with strict fines and carry felony drug charges. Dispensaries that are caught are subject to hefty fines and license revocation.
Anyone under 21, unless they have a valid medical card, is considered underage; it is against the law to provide them with marijuana.
Tour Colorado Dispensaries
The Giving Tree of Denver
Buddy Boy Brands - Walnut
Pure Marijuana Dispensary - 40th


Get Exclusive Local Cannabis Deals! Just enter your email address and city in the form below
Your information will remain confidential and will not be sold or otherwise shared.

Questions, comments, suggestions and praise
If you have any ideas, comments or suggestions regarding the site or if you are experiencing problems using the site, please feel free to let us know.
Please wait...processing form.


Thank you! Your message has been received.
We will get back to you shortly.


Thank you for your interest in Leafbuyer! Please complete the form below and upload your resume. We will contact you shortly.
Please wait...processing form.


Thank you! Your message has been received.
We will get back to you shortly.

Leafbuyer complies with state laws regarding access to marijuana-related products. To continue, you must be 21 years of age or older or hold a valid medical marijuana card?

Are you eligible to continue?





We're sorry but we cannot let you continue to use the site.