Thousands of Offers. Millions in Savings.

Get the best cannabis deals sent straight to you...
Get access to exclusive deals & inside info on community events and giveaways!
---
Frequently Asked Questions About Marijuana in Alaska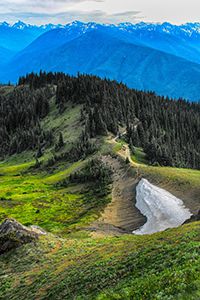 Glacial coastlines, roaring rivers, and nights that last for months are just a few of the peculiar, yet interesting things Alaska has to offer. With a population of over 735,000 people Alaska is a beautiful state separated from the mainland United States. Filled with many of the tallest mountains in North America and other natural wonders, it makes sense the state is known as a frontier of adventure, freedom, and open space. In this spirit of freedom, Alaskan voters have sought to end the prohibition of marijuana over the past 20 years.
Is marijuana legal in Alaska?
Alaska has legalized both medical and
recreational marijuana
.
When did marijuana become legal in Alaska?
Alaska legalized
marijuana for medical use
during the 1998 election. The law allows individuals with qualifying debilitating diseases to receive medical marijuana recommendations from certified physicians. Then, as long as they registered within the state system, patients can legally possess, use, and cultivate limited amounts of marijuana. The law did not provide any way for medical dispensaries to be licensed or operate legally.
Recreational marijuana was passed by
Ballot Measure 2
in November of 2014.
Where are the dispensaries?
In December of 2016, the state had less than ten dispensaries open, with the first legal sale of marijuana from a dispensary occurring in
October of 2016
. The state does not limit the amount of licensed marijuana-related businesses in the state. Instead, local governments may set limits or
ban the industry altogether.
Are they medical or recreational dispensaries?
Since medical dispensaries were never licensed or opened, only recreational dispensaries exist. Right now, it does not appear that Alaska is implementing separate tax or regulatory structures for medical and recreational marijuana.
Who can be a MED member in Alaska? Who can purchase REC?
Recreational marijuana can be purchased by adults 21 and older.
Medical patients may any age, including under 21. Medical marijuana patients must be certified by a qualified physician. Though residents may petition to add other illnesses or diseases to the list, Alaska currently accepts the following conditions as allowable for treatment by medical marijuana:
Cancer
Glaucoma
Seizures, including those that are characteristic of epilepsy
Persistent muscle spasms, including those that are characteristic of multiple sclerosis
Cachexia
Severe pain
Severe nausea
How do I become a MED member in Alaska?
The patient and the recommending physician first have to establish a relationship, which involves reviewing the patient medical history, medications, and any relevant diagnoses. The physician must then perform an in-person examination and, in writing, certify that marijuana may help the person cope with the symptoms of their qualifying condition.
After receiving the doctor's recommendation, Alaskans must fill out an application available from the
Alaska Department of Health and Social Services
. A passport-style photo, a witness, and $25 paid by check or money order are also needed to complete the application.
Where can I smoke?
Medical patients are prohibited from using marijuana in any of the following places or ways:
In a way that could potential harm or endangers others
In plain view of the public
At work
In a correctional facility
In a medical facility
Within 500 feet of a school
Within 500 feet of any youth or recreation center
At any facility that is overseen by the Department of Administration
Recreational consumers are not permitted to consume marijuana "in public." To clarify what "in public" means with regard to marijuana, Alaska Lieutenant Governor Bryon Mallott filed an
emergency regulation
that would define the word. "In public" now includes highways, transportation centers (like airports or bus terminals), schools, parks, playgrounds, prisons, arenas, theme parks and other businesses of amusement, hallways, lobbies, and the parts of an apartment complex or hotel that are not private rooms or residences.
How much does marijuana cost in Alaska?
You can expect to pay around
$20 per gram
or $50 for 1/8th of flower, depending on the
strain
, and about $15 for a 10 mg edible product, depending on the manufacturer.
How much marijuana can I buy and possess in Alaska?
Both medical and recreation consumers are legally able to possess up to an ounce of usable marijuana.
Can I grow marijuana? How many plants?
Both medical and recreational consumers may
grow
up to six plants, with no more than three being mature (flowering), at any one time. Medical patients may allow their caregiver to cultivate on their behalf, as long as the caregiver has also registered with the state.
How do I get a job in the marijuana industry of Alaska?
Alaska requires any individual wanting to work within a dispensary, cultivation facility, or product manufacturer to first complete a certification course, offered by six different companies across the state. After completing the training course, those wishing to work in the marijuana industry in Alaska must
submit an application
containing proof of identity, address, fingerprints, and a $50 application fee.
Any applicant exposed as having a previous felony criminal conviction or a misdemeanor drug charge will be denied.
Is Drug testing for marijuana legal in this state?
Alaska does not establish protections for employees in the use of marijuana; however, employers are generally only required to be concerned with
drug use that impacts performance
. Employers get to set the rules of their business and patients or recreational consumers are subject to those policies. Punishment is typically reserved for on-the-job impairment.
Is Delivery legal?
Delivery from a
dispensary to an individual person
is illegal. Delivery of marijuana or marijuana-infused products is only permitted from a licensed producer or cultivator to a retail facility.
How to pay for marijuana in Alaska dispensaries?
Due to
Federal regulations
regarding illegal substances, where marijuana remains as a Schedule I narcotic, banking institutions and card services are often hesitant to get involved with the marijuana industry. As a result, dispensaries do all sales in cash.
---
Alaska Marijuana Laws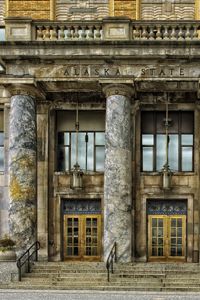 Alaskan voters have been voting on marijuana-related ballot measures since 1990 when 54% of the state said yes to the criminalization of marijuana possession and use. By the 1998 state election, however, Alaska had begun its turnaround.
Over 58% of Alaskans
passed the Alaska Medical Marijuana Initiative, legalizing the cultivation and use of limited amounts of marijuana for those suffering from a disease, condition, or complication related to the treatment of a condition - such as nausea or wasting syndrome.
In 2000, Alaskans took to the polls once more, this time in an effort to decriminalize the possession and use of marijuana and hemp products. It failed by less than 10%. Then again in 2004, an initiative would find its way onto the Alaska ballot seeking legalization reform, failing by only 5%.
A full decade would pass before the state would once more see marijuana on the ballot. The 2014 push to regulate adult-use marijuana in Alaska would be approved, passing with
55% of voter support
.

Purchase and Possession Limits
Medical patients and recreational customers may possess up to one ounce (28 grams) of marijuana. Alaska retail marijuana regulators
have stated
the following equivalencies when selling marijuana:
One ounce of marijuana flower or
Seven grams of marijuana concentrate or
16 ounces of marijuana-infused product in solid form or
72 ounces of marijuana-infused product in liquid form
Additionally, adults 21 and over may gift or transfer up to these amounts to any individual 21 and up. Any individual medical or recreational consumer caught in excess of these amounts may be fined as much as $10,000. Additionally, the offense is a misdemeanor, punishable by up to one year in jail.
Driving while Intoxicated
Driving while under the influence of marijuana remains penalized by the same criminal charges and fines as driving under the influence of alcohol.
Under no circumstance
should citizens operate cars, snowmachine, boat, airplane, or ATVs.
Driving while in possession of marijuana
Marijuana may be transported by valid medical patients, their caregiver, or any person 21 or older. The package must remain sealed and out of reach and must not be opened or used while the vehicle is moving. Marijuana purchased or grown in Alaska cannot leave the state.
Marijuana Use by Minors
Minors may only use marijuana or marijuana-infused products legally if the minor is registered as a medical patient. In order for a child or youth to be registered, the physician must have a thorough discussion of the risks and possible benefits of the treatment with the parents or legal guardian of the minor.
The parents or legal guardian must, in writing, consent
to the treatment and register as the caregiver for the minor patient. Possession and use remain criminal offenses for all minors not registered with the state.
Growing Marijuana at Home
Medical marijuana patients and recreational consumers may
grow marijuana
. Patients and adult consumers are limited to six plants per person. No more than three plants at any time may be mature, or budding (flowering). The state has not set a limit on how many plants may be grown under one roof. All marijuana must be grown in a locked, secure area that cannot be seen with the unaided eye. Any grown marijuana that exceeds the one-ounce possession limit must be kept at home, also in a locked, secure area.
Places to Consume Legally
When Alaskan lawmakers clarified the definition of "in public" regarding marijuana consumption, they worded it to exclude facilities with endorsements for on-premises consumption. In February 2017, the social cannabis clubs seemed to have a
falling out with industry regulators
. The state of Alaska defined any of the following places as public:
Highways and (presumably) public roads
Public transportation centers, such as a bus station or airport
Schools, all the way from preschool to college
Parks
Playgrounds
Prisons or other correctional facilities
Businesses of amusement
The parts of an apartment complex or hotel that are not private rooms or residences, such as the hallway or lobby.
Within 500 feet of any youth or recreation center
Additionally, medical patients are forbidden from using marijuana in any way that may cause harm or endanger other people.
Alaska Marijuana Prices and Economic Data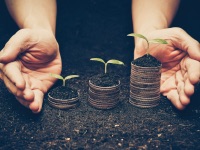 Alaska was one of the second-round states legalizing marijuana for recreational use, passing in 2014 along with Oregon and Washington D.C. Despite the state allowing medical patients to use, possess, and
grow marijuana
, Alaska never licensed medical dispensaries to operate. Instead, patients either grew their own or had a caregiver grow and process marijuana on the behalf of the patient. The amount of money this brought to the state is difficult to calculate, as caregivers were only permitted to assist one patient at a time.
Between 2014 and 2015, nearly
600 patients
left the medical marijuana program, leaving just 1,178 patients actively enrolled in the program by 2016.
Pricing and Taxes
Since the medical industry had not created a system of licensing dispensaries yet, retail dispensaries do not share the differences in pricing and taxes paid between medical and recreation consumers like you find in Colorado or Washington. Instead, the sales are taxed when sold from a licensed grower to a product manufacturer (such as an edible or concentrate producer) or dispensary at the same rate, regardless if you are a medical patient or recreational consumer. The product is taxed at $50 per ounce of flower and $15
per ounce
of trimmings.
As of March 2017, dispensaries have only been operational in Alaska for around six months, leaving little tangible data on sales. However, the Alaska Department of Revenue reports that the state expects to generate between
$6 and $12 million dollars, annually
.
Since the sale of marijuana began, income to the state has continually increased. In December, just over two months since the first dispensary opened, over $145,000 in taxes was collected. The Marijuana Policy Group published a report on the demand and projected sales and tax revenues for the Alaskan marijuana industry. According to their estimates, by 2020 Alaska could be generating as much as $106 million in sales and over $23 million in tax revenues.
The revenues would be split, with 50% dedicated to
programs
that reduce repeat offenders and lessen the burden of the criminal justice system on the state.
Marijuana Activities: Things to do in Alaska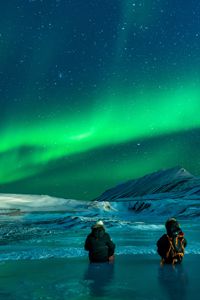 Humanity has long history with Alaska. At one point over 20,000 years ago, Alaska was not separated by sea from Asia or Russia, which allowed humans to reach the Americas. Today, the state is a northern wonderland, full of mountains, rivers, and glaciers, bears and salmon, and - of course -
marijuana
.
Some parts of the state are so northern, they do not receive
sunlight for over two months
of the year. While the state is one of the largest in the United States, it is very sparsely population, with nearly half of the 733,000 resident living in the greater Anchorage area. During the winter, snow and ice limit movement around parts of the state; other regions are lost completely under snow. Skiing, snowshoeing, snowmobiling, ice-fishing, and ice-climbing are common activities for visitors and residents alike. The summer is home to hiking, rock climbing, boating, fishing, whitewater rafting, and just about every form of outdoor recreation.
Additionally, the state has several events and festivals throughout the year and hosts cruises that navigate the icy waters and gorgeous mountains. Here is what we recommend:
Dog-Sledding
Alaska is home to one of the longest distance dog-sledding races in the world - the Iditarod. As such, the state has developed a booming tourism industry around the activity. Offered year round (winter is recommended), you can visit
any of the companies
around the state. Prices range from $59-$300 depending on the company, the season, and the tour you choose.
Skiing or Snowboarding
Alaska has the second most peaks (behind Colorado) summiting above 14,000 feet. As a result of the rich, vast, and open mountain lands, a number of
skiing
resorts have opened around the state. Alyeska resort is the largest ski resort in the whole of Alaska, hosting seven lifts and 1,610 acres of fresh powder. Annually, Alyeska reports up to 669 inches of snow - that is over 55 feet!
Take a Cruise
The state is difficult to see in one trip. Limited roads and environmental conditions can make traveling challenging or outright impossible. Luckily,
cruise ships
have picked up on the intense beauty that is Alaska by the shore. Take a cruise around over 6,000 miles of Alaskan shoreline, be dazzled by deep glacial inlets and high cliffs set against exposed ice and rock, and experience the cities and regions of Alaska.
While transporting marijuana from outside Alaska via cruise ship is not recommended, cruises that dock in Alaska allow for the opportunity to take a day trip into one of the state's populous cities. Where there is population and legal recreational marijuana, there are legal recreational marijuana dispensaries. Stopping into an Alaskan recreational dispensary during a day trip to a port city would be an amazing way to experience Alaska's stunning beauty, while taking in a toke of the state's newly legalized recreational marijuana at the same time.
Wait! You're missing the Best Weed Deals...
Get access to exclusive deals & inside info on community events and giveaways!
As seen on: