Thousands of Offers. Millions in Savings.

Get the best cannabis deals sent straight to you...
Get access to exclusive deals & inside info on community events and giveaways!
Learn About Marijuana In New York
---
Frequently Asked Questions About Marijuana in New York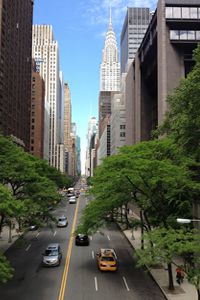 New York is certainly one of the most famous places in the world. The state, represented by the hustle-and-bustle of Manhattan's Times Square, the awe-inspiring nature Niagara Falls, and, of course, the majesty of the Statue of Liberty attracts millions of visitors annually. Rich with cultural diversity, the state is home to art, entertainment, and architecture unlike anywhere else in the world. And the Big Apple is starting to look a little greener.
Is Marijuana Legal in New York?
New York decriminalized marijuana possession under certain amounts and conditions in 1977. In 2014, the state legislature passed the Compassionate Care Act, creating a program for medical marijuana.
Where Are Dispensaries Located in New York?
Marijuana dispensaries in New York are licensed based on geographic need to ensure that patients are able to reasonably obtain medical marijuana products. With a total of three, Albany currently has the most dispensing facilities, with another sixteen cities in the state holding one or more dispensing centers.
Are They Medical or Recreational Dispensaries?
Currently, the New York legislature has only approved medical dispensaries. However, in January 2017, the State Assembly introduced a bill legalizing personal cultivation, possession, and use of marijuana while regulating and taxing the sales.
Who Can Be a Medical Patient in New York?
A qualifying medical patient has to be certified by a state-recognized physician or nurse practitioner. The medical professional may issue a certification to the Department of Health if the patient has an approved medical condition, ailment, or illness described as debilitating to the extent where one's quality of life has been significantly reduced. Pediatric patients are accepted in the program, though most patients are 18 or older.
How Do I Become a Medical Marijuana Patient in New York?
To qualify for the New York medical marijuana program, you must prove your residency in New York and have one of the following debilitating or life-threatening diseases:
Opioid replacement therapy
Amyotrophic lateral sclerosis (ALS)
Spinal cord injury causing spasticity
Inflammatory bowel disease
Post-traumatic stress disorder
In addition to any one of the diseases above, the patient must experience one of the following conditions:
Cachexia, also known as wasting syndrome
Severe or persistent muscle spasms
The final regulations include a provision allowing the Health Department commissioner to amend these lists as necessary to include other such diseases, conditions, and complications.
Where Can I Consume Marijuana in New York?
New York specifically prohibits medical patients from smoking marijuana.
Patients are prohibited from vaporizing (but not eating or drinking) marijuana products anywhere that may be defined as public. Here is a list of where a registered patient currently cannot vaporize:
Your place of employment

Bars & restaurants

Indoor public pools

The bus, subway, and any other public transportation, including the waiting area

Detention centers, care facilities, group homes, and treatment centers for children and youth

On any college or university campus or property

In hospitals or healthcare facilities (with exceptions for residential care facilities)

In the zoo

At bingo

In an indoor arena

Within 100 feet of a public school entrance, exit, or any outdoor area unless you are inside a residence.
The consumption of any marijuana product in a motor vehicle is prohibited, even if the vehicle is on private roads, including any parking lot.
The state also prohibits any consumption at a medical marijuana manufacturing or dispensing center.
How Do I Get a Job in the New York Marijuana Industry?
Adults age 21 and older may apply to the Department of Health to receive an identification card, certifying your ability to dispense marijuana products. Candidates who have been convicted of any felony-level drug offense cannot apply for marijuana jobs in New York.
Is Drug Testing for Marijuana Legal in New York?
Drug testing is not mandated by the state but can be used to determine employment. The federal prohibition of marijuana puts many employers at risk of violating the Drug-Free Workplace Act if a patient is hurt on the job while medicating. The Compassionate Care Act prohibits the use of medical marijuana at any place of employment.
Is Delivery of Marijuana Legal in New York?
In late 2016, the Department of Health recommended legislation that would provide better patient access through direct-to-patient delivery.
How Do I Pay for Marijuana in New York Dispensaries?
Dispensing centers around the state take payment in cash, a financial holdover from the continued illegal federal designation. U.S. senators are currently working to reconcile the situation.
---
New York Marijuana Laws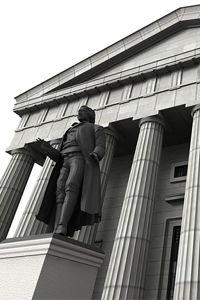 In the summer of 2014, New York passed legislation to create a medical marijuana industry within the state. Unlike states like California or Colorado where voter referendum ordered the creation of a medical or recreational market, the New York medical program, known as the Compassionate Care Act, was written and passed by the State Assembly. In writing these rules, the state purposely restricted the industry's potential. The bill passed the Senate 49-10 and was signed by Gov. Cuomo on June 20, 2014.
Purchase and Possession Limits
Patients are eligible to purchase no more than a 30-day supply of approved medicated products. The certifying medical professional is responsible for defining the volume of medication necessary to adequately address an individual's symptoms during any 30 day period.
Anyone caught in possession of marijuana who is not a New York medical marijuana patient is subject to fines between $100-$250, depending on the number of offenses.
Growing Marijuana at Home
New York only allows licensed facilities to cultivate marijuana
. Misdemeanor charges, one year in jail, and up to $1,000 in fines await any grower caught under current law.
Marijuana and Driving
Driving While Intoxicated
Driving while under the influence of marijuana remains a misdemeanor offense in New York, punishable by fines up to $1,000, up to a year in jail, and a six-month suspension of your driver's license.
Driving While in Possession of Marijuana
New York allows the transportation of marijuana by registered organizations, patients, and caregivers under certain conditions. A patient or their caregiver may safely and legally transport approved quantities of medicine within state lines. The main concerns with marijuana transport are the diversion of medical products and unauthorized use. Trafficking laws remain in place for anyone who takes medical products across state lines, punishable by a minimum of fifteen years in prison and up to $100,000 in fines.
Marijuana Use by Minors
Pediatric patients can be enrolled into New York's medical marijuana program under certain conditions. The minor's parents must consent to treatment, and a certifying doctor or nurse practitioner is required to discuss the risks of treatment with the parents or legal guardian. If a child under the age of 18 is caught with marijuana, the supplier may receive as much as seven years incarceration, felony charges, and fines up to $5,000.


Get Exclusive Local Cannabis Deals! Just enter your email address and city in the form below
Your information will remain confidential and will not be sold or otherwise shared.

Questions, comments, suggestions and praise
If you have any ideas, comments or suggestions regarding the site or if you are experiencing problems using the site, please feel free to let us know.
Please wait...processing form.


Thank you! Your message has been received.
We will get back to you shortly.


Thank you for your interest in Leafbuyer! Please complete the form below and upload your resume. We will contact you shortly.
Please wait...processing form.


Thank you! Your message has been received.
We will get back to you shortly.

Leafbuyer complies with state laws regarding access to marijuana-related products. To continue, you must be 21 years of age or older or hold a valid medical marijuana card?

Are you eligible to continue?





We're sorry but we cannot let you continue to use the site.