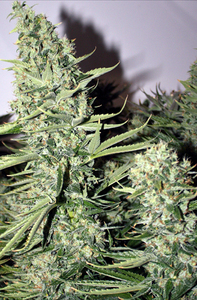 Indica Hybrid
Old Blue X Rare Dankness #1
Longs Peak Blue Strain
Longs Peak Blue is an indica-dominant hybrid that originated out in Colorado. This heavy-hitting strain is not the most potent but, can still hit consumers like a rock. Longs Peak Blue is a beautiful night-time smoke that is excellent for relaxing after a busy day. Consumers appreciate the heavy body experience from Longs Peak Blue, and patients love the sedating high. Longs Peak Blue embodies everything Colorado cannabis is about and is bound to please the pickiest of connoisseurs.
Medical
PAIN INSOMNIA ANXIETY
Flavor
BLUEBERRY SKUNKY EARTHY
Effects
RELAXED SEDATED EUPHORIC
Overview of Longs Peak Blue
Longs Peak Blue is a stellar Colorado cannabis strain that is a favorite for many consumers and patients. Its bold flavor profile is earthy, sweet, and skunky. This strain is not known for having a high THC content and typically tests in at around 14 percent to 18 percent THC. Longs Peak Blue is a potent indica with a plethora of medicinal uses. Along with its fantastic flavor, the buds from Long Peak Blue are dense and covered in trichomes. This strain is perfect for easing the stomach after a big meal, recovering from a workout, or even getting some good sleep. Longs Peak Blue is a first-class Colorado hybrid!
Potential Positive Effects of Longs Peak Blue
Longs Peak Blue is an extremely sedating indica hybrid. Consumers report the effects of Longs Peak Blue as being euphoric, relaxing, and sleepy. A hefty smoke session with Longs Peak Blue is bound to cause couch-lock.
Potential Medical Benefits of Longs Peak Blue
There is a wide range of therapeutic uses from Longs Peak Blue. Medical marijuana patients commonly use this strain to help with stress, chronic pain, and insomnia. It is also not unusual for patients to use Longs Peak Blue to help with migraines and arthritis.
Potential Negative Effects of Longs Peak Blue
The adverse effects of Longs Peak Blue are very mild. Some consumers report feeling groggy, but the most common adverse effects are dry eyes and cotton mouth.
The Lineage of Longs Peak Blue
Longs Peak Blue is a Colorado original strain bred by the famous cultivation group known as Rare Dankness. This stellar hybrid is a cross between Old Blue x Rare Dankness #1. Not only is this a true Colorado strain, but it one of the top cannabis cultivars around made this strain possible!
Growing Longs Peak Blue
Any beginning cultivar is going to have a challenge growing Longs Peak Blue. This strain is not easy to grow and takes some attention and skill. It has a flowering time of around 60 to 70 days and grows to about 70 inches tall. Longs Peak Blue does well in both indoor and outdoor grows and is well known for producing a healthy yield.
Where to Find Longs Peak Blue
It is challenging to find Longs Peak Blue outside of Colorado, but that doesn't mean it can't happen.



Visit our dispensary finder to locate Longs Peak Blue near you!