Thousands of Offers. Millions in Savings.

Washington's Top Dispensaries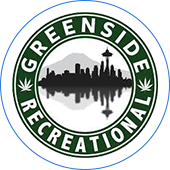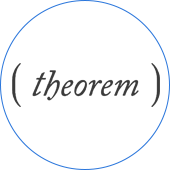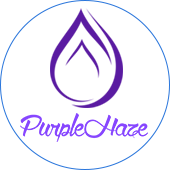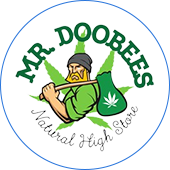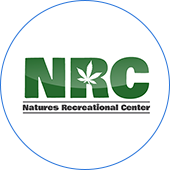 Get the best cannabis deals sent straight to you...
Get access to exclusive deals & inside info on community events and giveaways!
Learn About Marijuana In Washington
---
Frequently Asked Questions About Marijuana in Washington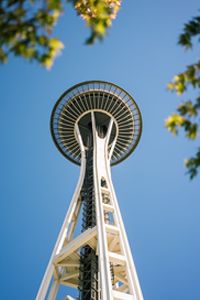 In 2012, Washington voters passed Initiative 502, becoming one of the first two states to fully legalize marijuana use. Occupying the northwestern tip of the contiguous United States, Washington is home to rugged coastal beaches, a dense canopy of mountainous rainforest, and a multicultural hub of modern innovation and expression: Seattle. While legalization is exciting, Washington has defined limits around cannabis use in the state.
Is Marijuana Legal in Washington?
Washington currently offers both medical and recreational sales of marijuana. Recreational sales are restricted to adults age 21 and older. Medical patients are, in most cases, required to be 18 or older to register within the state medical marijuana program. Patients under 18 are accepted into the medical program, with additional care requirements that have to first be met.
When Did Marijuana Become Legal in Washington?
Washington voters passed Initiative 692 in 1998, allowing Washington to adopt a way of certifying patients in the medical use of marijuana.
In November 2012, Initiative 502 was passed in Washington. Initiative 502, titled the Marijuana Legalization and Regulation act, allows adults age 21 and older to purchase marijuana for recreational use.
Where Are Dispensaries in Washington?
Dispensaries can be found across Washington, with most state jurisdictions permitting licensed cultivation, manufacturing, and retail sales of cannabis. Currently, a total of 10 municipal governments have (a) limited the number of marijuana licenses issued, (b) placed a moratorium on retail sales and licensure of businesses, (c) or out-right prohibited the operation of retail cannabis facilities.
As of July 2018, Washington has issued 474 active retail licenses and 1322 licenses for producers and processors, creating thousands of jobs across the state.
Are the Dispensaries Medical or Recreational?
Both medical and recreational dispensaries are available. However, the Cannabis Patient Protection Act, a measure that was meant to reconcile parts of the medical and recreational markets, affected the licensing procedure for medical dispensaries. As a result, hundreds of medical-only dispensaries have closed within the state.
Many recreational dispensaries stepped in to provide medical products to valid patients.
Who Qualifies As a Medical Marijuana Patient in Washington? Who Can Purchase Recreationally?
Under Washington law, recreational marijuana can be purchased, sold, or transferred by and to anyone 21 years of age and older.
Washington medical marijuana patients first must be state residents. Patients are not restricted by age, though in order for someone under the age of 18 to become a medical patient, the parent must consent and register as the child's caregiver. The physician is required to consult with other physicians before certifying the medical use of marijuana for patients under the age of 18.
Furthermore, the physician must see the patient at least twice a year - as opposed to the annual requirement for adults - to evaluate the patient's symptoms and the effectiveness of treatment.
For all other Washington medical patients, you must be at least 18 years of age. The state of Washington currently recognizes the following ailments and debilitating illness in its medical marijuana program:
Cancer

Human Immunodeficiency Virus (HIV)

Multiple Sclerosis

Epilepsy or other seizure/ spasticity related disorders

Pain not adequately addressed by current medicine options

Glaucoma, either acute or chronic, that is unresponsive to current treatments

Crohn's disease

Hepatitis C

Anorexia, which can result in nausea, vomiting, wasting, appetite loss, cramping, seizures, muscle spasms, or spasticity

Chronic kidney failure

Posttraumatic stress disorder (PTSD)

Traumatic brain injuries
The Cannabis Patient Protection Act also allows petitions for additional conditions and diseases to be added to the list of approved illnesses.
Anxiety, depression, and a variety of other mental health issues, however, have been determined by Washington state not to be adequately addressed by medical marijuana.
How Do I Become a Medical Patient in Washington?
First, you must be a Washington state resident. The next step is seeking a recommendation from a doctor in good standing with the state. Washington currently recognizes the following health professionals as being eligible to recommend patients:
Medical doctor (MD)

Physician assistant (PA)

Osteopathic physician (DO)

Osteopathic physician assistant (DOA)

Naturopathic physician

Advanced registered nurse practitioner (ARNP)
Where Can I Consume Marijuana?
Consumption of marijuana in Washington cannot be done within public view; a private residence as the best place to consume. Smoking marijuana or using cannabis products is prohibited at national parks, state beaches, ski resorts, and - in general - anywhere that may be interpreted as "in public view". Senate Bill 2136, passed in 2015, explicitly makes the operation of a marijuana social club a felony offense, further limiting legal places to smoke marijuana within the state.
Marijuana-friendly hotels, bed and breakfasts, inns, and hostels operate across the state and are often advertised as such within their online policy guide. Additionally, Airbnb generally has several listings that are touted as being 4/20 friendly.
What Do I Need to Get a Job in the Washington Marijuana Industry?
To become a Certified Marijuana Consultant, an individual must be age 21 or older, have completed a 20-hour training program, be certified in CPR, submit an application, and a $95 application fee to the Washington Department of Health.
Is Drug Testing for Marijuana Legal in Washington?
Neither Initiative 692 nor Initiative 502 specify any protections in regard to employer drug testing policy and practice. As a good rule of thumb, assume the use of cannabis remains a problem while on the job.
Is Marijuana Delivery Legal in Washington?
Delivery of marijuana in Washington state is currently illegal. As of July 2018, there have been two attempts at legislation to address marijuana delivery.
How Can I Pay for Marijuana in Washington Dispensaries?
A result of the continued conflict with federal law, banking, and card services have yet to be fully integrated into the legal marijuana industry. Most sales at Washington dispensaries are in cash, and most dispensaries will have an ATM on site. Some dispensaries will allow debit card purchases, running the card as an ATM transaction.
---
Washington Marijuana Laws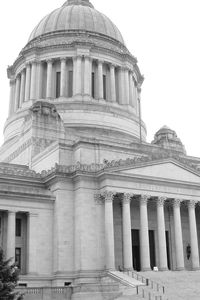 Washington began their foray into reformed marijuana laws in 1998 with the passage of Initiative 692. I-692 garnered nearly 59 percent of the vote, effectively conveying the opinion of over 1.1 million residents in the compassionate use of marijuana.
In 2012, more than 1.7 million Washington voices -- a total of 55 percent of the voting population -- further sought to reform the way Washington approached marijuana use, possession, distribution, and sales, joining Colorado in bravely passing full adult legalization of marijuana.
In 2015, the Washington legislature approved the Cannabis Patient Protection Act, consolidating much of the tax and regulatory structures of state's medical and recreational marijuana markets. Though the measure enhances medical patient legal protections, the CPPA also requires patients to pay the standard retail excise tax - a 20 percent increase. The CPPA, along with Initiative 502, lay the groundwork for the limits and penalties associated with Washington marijuana laws.
Here's what you need to know:
Purchase and Possession Limits
Medical Marijuana Patient Limits
Medical patients who choose not to register in the Washington medical authorization database and all adult customers age 21 and older are able to purchase and possess the following limits:
Up to one ounce of cannabis in public. This is equivalent to:

up to seven grams of marijuana concentrates

up to 16 ounces of marijuana-infused product(s) in solid form (such as cannabutter)

up to 72 ounces of marijuana-infused product in liquid form (such as tincture)
Washington medical patients who voluntarily choose to register on the state authorization database are eligible for increased possession limits, are not subject to sales taxes, and have the ability to grow up to 15 cannabis plants at home, at the discretion of the physician. Typically, however, patients are authorized to grow between four and six plants. The increased possession and purchase limits for registered patients are as follows:
Authorized patients can carry up to three ounces of usable marijuana in public. This is equivalent to:
Up to 48 ounces of marijuana-infused products in solid form

Up to 216 ounces of infused marijuana product in liquid form or

Up to 21 grams of marijuana concentrates
In addition to being eligible to cultivate marijuana at home, patients registered on the state database may participate in cooperative growing.
Recreational Marijuana Consumer Limits
Recreational customers and medical patients not registered within Washington's medical authorization database are allowed the following purchase and possession limits:
Purchase and possess up to one ounce of cannabis

up to seven grams of marijuana concentrate

up to 16 ounces of marijuana-infused product in solid form (like butter)

up to 72 ounces of marijuana-infused product in liquid form (like tincture)
Penalties
Any person possessing over the limits defined by Initiative 502 or the Cannabis Patient Protection Act are subject to misdemeanor or felony charges (based on total volume in possession), carrying jail or prison sentencing and fines ranging between $1,000 and $10,000 dollars.
Similarly, any person possessing more than 40 grams of marijuana concentrates are subject to felony charges, fines up to $10,000, and five years or less in prison.
Currently, public consumption is a civil penalty carrying a maximum fine of $100 dollars. Consumption at schools, parks, and federal property are fined at double the $100 rate. Any person caught distributing marijuana without a valid license is committing a felony offense, with fines as high as $10,000 dollars and up to 10 years in prison.
Growing Marijuana At Home in Washington
Unfortunately,

at-home cultivation of marijuana is only allowed for medical patients

, and only if they have first registered in the

state authorization database

.
In addition to being able to possess more as a patient registered in the Washington authorization database, patients can grow, on average, between four and six plants. Plant counts can extend up to 15 as directed by the physician.
Recreational patients are not eligible to grow cannabis at home
.
Penalties
Anyone caught growing marijuana without a valid medical recommendation is subject to felony charges, up to $10,000 in fines, and as many as five years in prison.
Marijuana and Driving in Washington
Driving While Under the Influence of Marijuana
Increases in cannabis-related traffic incidents are points of concern for the Department of Justice. As a result, Washington state continues to evolve strategy when it comes to impaired driving and cannabis use, placing priority on ensuring public safety.
According to Initiative 502, the presence of THC at a rate above five nanograms per milliliter of blood qualifies as intoxication and can be used as evidence of criminal behavior. It is important to note that the metabolite THC-COOH, or carboxy-THC, is not tested for in regards to impaired driving.
Driving While in Possession of Marijuana
If you are not under the influence of marijuana while in operational control of a vehicle, Washington marijuana laws allow the transport of cannabis around the state. However, the fact that marijuana is legal in neighboring Oregon does not make it legal to take marijuana purchased in Washington to Oregon. By state law, such an action is equal to interstate drug trafficking.
Marijuana and Minors
Felony charges and civil penalties are available to anyone who sells or distributes marijuana to anyone under the age of 21. Washington penalizes unlicensed sales and distribution of marijuana strictly; even more so when it affects vulnerable populations.
Dispensaries, cultivation centers, and product manufacturers, as well as personal medical cultivation and co-op growing - unless specified by the local government - must not operate in residential areas or within 1,000 feet of public parks, drug-free public housing projects, or schools.
Tour Washington Dispensaries


Get Exclusive Local Cannabis Deals! Just enter your email address and city in the form below
Your information will remain confidential and will not be sold or otherwise shared.

Questions, comments, suggestions and praise
If you have any ideas, comments or suggestions regarding the site or if you are experiencing problems using the site, please feel free to let us know.
Please wait...processing form.


Thank you! Your message has been received.
We will get back to you shortly.


Thank you for your interest in Leafbuyer! Please complete the form below and upload your resume. We will contact you shortly.
Please wait...processing form.


Thank you! Your message has been received.
We will get back to you shortly.

Leafbuyer complies with state laws regarding access to marijuana-related products. To continue, you must be 21 years of age or older or hold a valid medical marijuana card?

Are you eligible to continue?





We're sorry but we cannot let you continue to use the site.