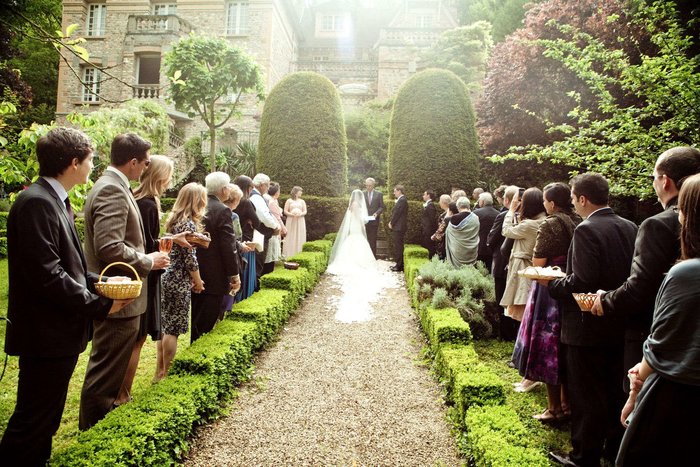 Getting married is by far one of the most memorable moments of your life, and everyone wants it to be perfect. The dress, the flowers, the reception, all of it. It's a bit of a process, really, but when the planning is done and the event goes off without a problem, it'll be the happiest day of your life.
Love and marriage is such a beautiful, sacred thing. But what about love and Mary Jane? In Washington state, there are a ton of options for having cannabis a major component of the event. If you and your sweetheart both love cannabis as much as you love each other, you may want to consider including a cannabis aspect to your wedding. After all, couples who smoke together stay together. Here are 4 cannabis-themed wedding ideas for you to consider:
1. Cannabis Bars
Cannabis is the New Champagne. Because cannabis generally has a nicer effect on people than alcohol, many couples have opted to include a cannabis bar in their wedding. Since it's still illegal to consume cannabis in public places, you must have your wedding on private property if you want to add some green flair.
It's still fantastic, though. Typically a cannabis bar is placed indoors or outside in an enclosed area, like a tent. You can make it a headlining feature for your wedding, or you can make it more of an event, meaning you can place it up front or off on its own. All it takes is a licensed budtender to run the tent and the product, just to make sure that everything is done by the books.
If you include a cannabis bar at your wedding reception, make sure that there won't be any minors coming to the event, and that you provide transportation for those under the influence like you would with alcohol. Many couples opt to include both alcohol and cannabis bars so that everyone feels welcome, whether they're for or against cannabis, which is also a nice way to do things. You can go bold or subtle, as well. A cannabis bar is by far one of the best cannabis twists for a wedding.
2. Gourmet Cannabis Pairings
There's been a ton of hubbub recently about how cannabis enthusiasts have been learning which strains go with which foods. Like fine wine, cannabis can be paired with just about anything, and I don't mean just snacky cakes and Doritos.
Terpenes have their own flavor profiles, much like how the tannins found in grapes give wine a dry flavor. This makes some strains better for white meats and fish and some better for red meats. When planning a wedding, many people opt to consult with a pairing expert as they plan the catering for the reception.
When you send the cards or the emails asking for a meal selection, many couples that want to include cannabis include a checkbox asking if they would like to be served cannabis as well. If you already know what your guests have selected for the meals you will serve, you can talk to an expert who will tell you which strains are the best for each plate. Using this information, many couples plan to serve their guests a bowl full of the paired cannabis with their respective plates.
This way, the guests can smoke the cannabis and really enhance the flavor profiles of the food they're eating. It makes for a really fun and subtle twist to the reception in a way that those who want to participate can participate, and those who don't want to participate don't have to feel left out.
3. Cannabis Design
Instead of wowing the guests, many couples opt to focus on themselves. After all, it is their special day. Many couples still want to introduce cannabis in a subtle way, though. Nobody wants to appear tacky. In Washington state, there are many florists who design very subtle cannabis bouquets and table centerpieces, which is great for adding a splash of color to the event in a way that many people won't even notice.
These florists utilize the leaves of the cannabis plant for their designs in a very pretty and subtle way. Some designers even include bouquets that include small colas as the main piece in the bride's bouquet. If subtlety isn't an issue, some couples even use the leaves from the plant like rose petals at a traditional wedding, sprinkling them down the aisle before the bride.
Cannabis can also be used in the design aspect of the wedding. The groom's boutonniere, the bride's dress or hair, and more. If you're shooting for subtle though you can use hemp as well. A lot of couples include hemp tablecloths and napkins. Some even make their own candles for the centerpieces and introduce cannabis leaves into the wax.
4. Weed Wedding Favors
If you're having a smaller wedding that doesn't merit a massive guest list or a ton of food, you could also consider wedding favors for your guests. Hand out little gift baggies that have two joints in them. Small amounts of weed, little glass pipes, and other forms of paraphernalia can be good too, as long as your guests are over the age of 21.
You can encourage your small guest list to toke up, or you can let them enjoy it later. Wedding favors are a great way to bring you and your guests closer together through cannabis on your most special day. It makes the event feel smaller, and more intimate, but also lighthearted and exciting. If your guests aren't into weed though, you can always opt for other more traditional wedding favors.
If you plan to have a Washington weed wedding any time soon, always be sure that you know the laws. The last thing you want to do is ruin your special day due to poor planning and ignorance. Please note that Washington state doesn't allow for public cannabis use and you will need to have your wedding on private property.
If children or persons under the age of 21 have to come to the wedding, you can't serve cannabis. Overall though, do what feels right. If you and your fiance are 100% for weed, you shouldn't be afraid to include it, even if you have more conservative guests.
Feel free to check out Love and Marij for specific details by state. You can also check out the Cannabis Wedding Expo if you want to browse all of the cannabis wedding vendors in your area.
At the expo, you can find everything from florists to DJs, caterers to dress designers, and back again. It's really a fantastic resource for soon to be husbands and wives because you can meet the folks who will be providing the things you need without having to schedule consultation appointments.
Overall, whether your wedding is set to be big or small, a cannabis theme or subtle twist can help make your special day all the more fun, exciting, and relaxing. There are a lot of other ways to include cannabis in your wedding, so don't be afraid to get creative. It's YOUR day, and it's your spouse, and together, the two of you will be able to come up with something you both love and will never forget.