Thousands of Offers. Millions in Savings.

Get the best cannabis deals sent straight to you...
Get access to exclusive deals & inside info on community events and giveaways!
---
Frequently Asked Questions About Marijuana in Pennsylvania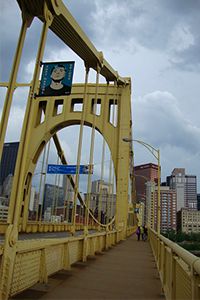 Stretching from the Atlantic Coast to Lake Erie, Pennsylvania is both one of the largest states in the northeast and one of the most populated. With nearly 13 million residents, Pennsylvania has remained a prominent force in American history since the signing of Declaration of Independence. As marijuana legalization in
Massachusetts
and Maine has given the east coast a foothold, Pennsylvania is developing their own approach to marijuana reform.

Is marijuana legal in Pennsylvania?
Pennsylvania has legalized the medical use of marijuana under certain conditions.
When did marijuana become legal in Pennsylvania?
Act 16, titled the "Pennsylvania Medical Marijuana Act", was passed by lawmakers in April 2016 and became law in May.
Where are the dispensaries in Pennsylvania?
The Pennsylvania Department of Health released the
dispensary and producer applications
mid-January 2017. The Department of Health has yet to approve any license applications. They have, however, proposed temporary regulations on the way the licenses will be distributed. Divided into six districts,
Phase 1 of the medical marijuana program
has permitted the following counties to license medical marijuana dispensaries:
Southeast Region
Philadelphia - 3 dispensary licenses
Montgomery - 2 dispensary licenses
Chester - 1 dispensary license
Bucks - 1
Lancaster - 1
Berks - 1
Delaware - 1
Northeast Region
Lackawanna - 1
Lehigh - 1
Luzerne - 1
Northampton - 1
Southcentral Region
Blair - 1
Cumberland - 1
Dauphin - 1
York - 1
Northcentral Region
Southwest Region
Allegheny - 2
Butler - 1
Washington - 1
Westmoreland - 1
Northwest Region
The state will only be issuing two producer licenses per region during Phase 1. It is important to note, Pennsylvania law allows each dispensary license to operate up to three dispensary locations, meaning 81 dispensaries may be operational by early 2018.
Are they MED or REC dispensaries?
Dispensary locations, once open, will only serve medical cannabis to registered patients or caregivers.
Who can be a medical patient in Pennsylvania?
Pennsylvania residents, no matter the age, may register with the medical marijuana program. While the regulations have not been finalized, as of March 2017 Pennsylvania has approved seventeen conditions or diseases as being treated by medical marijuana, including any terminal diagnosis.
Cancer
HIV/AIDS
Amyotrophic lateral sclerosis
Parkinson's disease
Severe or chronic pain, but only if current therapies have been ineffective or the pain is caused by nerves
Epilepsy
Inflammatory bowel disease
Neuropathies
Huntington's disease
Crohn's disease
Intractable seizures
Glaucoma
Autism
Sickle cell anemia
Intractable spasticity due to spinal tissue damage
Multiple Sclerosis
Post-traumatic stress disorder
The Pennsylvania Department of Health can approve additional medical conditions as long as scientific evidence supporting the effectiveness can be produced.
How do I become a medical patient in Pennsylvania?
The state has not released a clear guide to becoming a medical patient; however, it has been stated that
an individual must first be diagnosed
with one of the approved conditions and have a licensed medical professional (a physician in good standing with the state) recommend the use of marijuana to manage symptoms. The patient must register with the Department of Health and pay the application fee. The application and registration process have yet to be finalized.
Where can I smoke?
Smoking of marijuana is not permitted under the
Pennsylvania Medical Marijuana Act
. Medical marijuana may only be dispensed or consumed in the following forms:
In pill form
As an oil
In topical forms, such as gel, creams, and ointments
As a liquid
A medically appropriate method of vaporizing or nebulizing marijuana, except not in plant or full flower form
As a tincture
Additionally, medical marijuana may not be used in a way that may constitute
negligence or professional misconduct
. Marijuana may not be possessed or used at a correctional facility, though State correctional institutions may choose to allow employees with valid medical marijuana registrations to use medical marijuana as appropriate.
How much does marijuana cost in Pennsylvania?
Pennsylvania has yet to open any dispensaries. The Department of Health requires producers to submit data on the average price per dose, using the information to determine if the average costs are excessive and
implement price controls
make access to medical marijuana products reasonable.
How much marijuana can I buy and possess in Pennsylvania?
Part of the registration process includes the certifying physician and patient developing an individual treatment plan. Dispensaries may sell no more than 30-day supply to a patient and that volume is based on the customized treatment plan.

Can I grow marijuana? How many plants?
Only licensed producers may
cultivate
marijuana.
How do I get a job in the marijuana industry of Pennsylvania?
As of March 2017, Pennsylvania has not yet clarified an application process or registration for employees. Thus far, it is clear that any person with a
drug-related conviction
is automatically denied.
Is drug testing for marijuana legal in Pennsylvania?
Pennsylvania lawmakers want to protect patients from discrimination but still provide employers the ability to set the rules for acceptable practices. In an attempt to clarify, the state has said that businesses can prohibit medical marijuana patients from performing the following duties:
Handling chemicals requiring a permit from the federal government or related agency
Dealing with public utilities, including high-voltage electric assignments
Any duty involving confined spaces or heights (as an example: mining or flying a hot-air balloon)
Any duty the employer has decided may result in injury to the employee or anyone else
A patient is deemed unable to safely do any of these tasks at a limit of 10 nanograms of THC per milliliter of blood serum which implies that a drug test is a reasonable method of testing on-the-job intoxication.
Is delivery legal?
The temporary regulations only specify transport between producer, laboratory, and dispensary locations.
How to pay for marijuana in Pennsylvania dispensaries?
We expect patients to pay for medical marijuana with cash. Continued resistance from the DEA and Congress offer little motivation for banks to do business with marijuana companies. If the Federal government sees a bank is doing business with an illegal industry, deposits may not be insured and, at the worst, the bank will be charged with money laundering.
Pennsylvania Marijuana Laws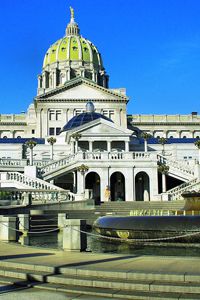 The Pennsylvania Medical Marijuana Act has yet to be implemented. Applications for the first round of producers and dispensaries will become available mid-January 2017. In an effort to assess need and tailor access, lawmakers in Pennsylvania have chosen to issue licenses to dispensaries or producers in separate phases. In order to address patient need across the state, Pennsylvania has adopted a
six-district system
. In the first phase, each of the six districts will be granted two producer licenses. Dispensary licenses will be issued based on current estimates of patient need, with a total of 27 being issued initially.
The southeast region, including Philadelphia, Montgomery, Chester, Bucks, Lancaster, Delaware and Berks county, will be granted a total of 10 dispensary licenses. The Northeastern region, including Lackawanna, Lehigh, Luzerne, and Northampton, are to be granted four licenses. Blair, Cumberland, Dauphin, and York counties in the southcentral region are also granted four licenses. The north central region, including Centre and Lycoming, will each be issued one license each, while the southwest area including Allegheny, Butler, Washington, and Westmoreland will be receiving five licenses in total. Finally, Erie and McKean counties in the northwest region will receive one dispensary license each. Each license allows for up to three dispensary locations to be established. For instance, the southeast region may have only ten licenses, but this could translate to as many as 30 dispensaries.
Pennsylvania lawmakers expect the program to be
fully operational in early 2018
, with dispensaries, producers, patients, and caregivers still needing to receive the necessary registration or license.
Purchase and Possession Limits
Dispensaries are required to keep track of individual patient sales throughout the month. Patients may not purchase more than a 30-day supply of medical marijuana.
Any person caught in possession of marijuana under 30
grams
who is not a medical patient or caregiver may have to pay fines up to $500, accept misdemeanor criminal charges, and spend a month in jail. Any amount over 30 grams and the penalties rise to $5,000 in fines and as long as one year imprisonment.
Driving while Intoxicated
No person in Pennsylvania is authorized to operate a motor vehicle while under the influence of marijuana, including patients.
Anyone determined to be under the influence of
marijuana while driving
may be subject to fines as much as $5,000, 18 months license suspension, 72-hours required jail time and as much as 150 hours of community service.
Driving while in possession of marijuana
Patients and caregivers are able to legally possess and transport up to a 30-day amount. The product must not be taken across state lines, except in limited cases involving minor patients. The marijuana must be kept out of reach, in a secure space, and in the original container.
Marijuana Use by Minors
Minors under 18 may participate in the Pennsylvania medical marijuana program, but there are several additional requirements. The patient must have at least one, but not more than two caregivers. The caregiver (the parent or legal guardian of the minor) must register with the state and submit a background check. In the event the parent or legal guardian is not available to perform the duties required, a
qualified individual
- as defined by the Department of Health - may be able to register as the caregiver instead.
In addition, Pennsylvania has added a
form
which would allow minor patients and their caregiver to purchase and legally transports medical marijuana products from dispensary locations in neighboring states while Pennsylvania implements their own marijuana laws.
Growing Marijuana at Home
Growing marijuana
is only to be done by licensed producers. Any individual, including registered patients or their caregivers, caught growing marijuana at home may be subject to felony-level criminal charges with fines as high as $15,000 and up to five years imprisonment.
Places to Consume Legally
Pennsylvania marijuana laws specifically prohibit the use of marijuana in public. Patients may consume marijuana products in a private residence. The use of marijuana in the workplace is up to the employer and the type of duties the job requires but is generally prohibited.
Pennsylvania Marijuana Prices and Economic Data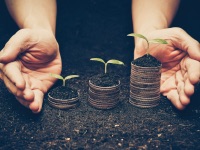 Pennsylvania legalized medical marijuana in the spring of 2016. As of March 2017, the state has not issued a single license for a dispensary or producer, though applications were made available January 17th, 2017. Pennsylvania expects dispensary locations and producers to begin sales sometime in early 2018, so there is little information currently available on product pricing.
We do know the Department of Health is required to collect data from producers on the average cost per dose, no matter which dosage form (oil,
tincture
, etc.) If it is determined the prices are excessive, the department may
set a price maximum
to encourage producers to lower prices.
Fees, Funds, and Taxes
The state of Pennsylvania has set a limit of 25 licensed producers and 50 licensed dispensaries. One dispensary license entitles a business to operate up to three dispensary locations, allowing a total of 150 dispensary locations possible under the current rules.
The fees and related terms of becoming a producer or dispensary permit-holder are vastly different. Producers are required to pay $10,000 to submit the application while paying $200,000 dollars in registration fees. Additionally, producers must be able to provide evidence they have $2 million in capital available, $500,000 of which must be held in a financial institution. Dispensary licenses come with a $5,000 application fee, $30,000 in registration costs, and necessary capital of $150,000.
Pennsylvania has created a special fund - the Medical Marijuana Program Fund - where the fees and any tax revenue collected will be deposited. Medical marijuana products will be taxed at a rate of 5% on sales from a producer to a dispensary.
45% of the revenues
collected will be transferred to the Pennsylvania Department of Health, where at least 15% will be used to lower fees and cost to patients and caregivers. 30% will go to research related to
medical marijuana
, and 10% will go to drug abuse counseling and prevention programs. Finally, 10% will go to local law enforcement and 5% is dedicated to the fees associated with background checks.
Marijuana Activities: Things to do in Pennsylvania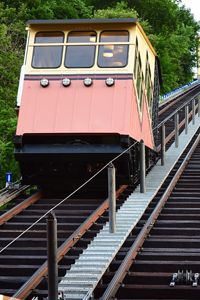 Perhaps the most prominent state in early American History, Pennsylvania is home to a variety of museums and tours available throughout the year. If diving into history is not appealing, the state is home to beaches, bays, parks, and unique architecture. As marijuana legalization further enters the east coast, the region will become a canna-tourism hotspot, bringing more
events
and activities for the medical marijuana consumer. Until then, check out any of these excellent activities:
The Philadelphia Museum of Art
The
Philadelphia Museum of Art
was established in the late 1800s. Over 140 years later, and the Museum is not only still standing, it remains a world-class attraction. Hosting ancient and contemporary artwork, the exhibits are both experimental and traditional.
The Phipps Conservatory
A work over 120 years in the making, the
Phipps Conservatory
is a collection of beautiful plants, flowers, and other living aspects of the ecosystem. From butterfly exhibits to rare flowers, the conservatory hosts a variety of rotating events and classes to educate and even inspire.
Independence Hall
Go to the very place the Declaration of Independence and the U.S. constitution was signed and explore American history since its governmental beginnings. Take a free tour, hosted every 20-30 minutes by a
National Park Service Ranger
.
Railroad Museum of Pennsylvania
The
Railroad Museum of Pennsylvania
is a rare look into an industry once seen as the pinnacle of land travel. The Museum has over 100 historic train cars which you may explore in over 18 acres of the museum. Explore the role the railroad played in American history, in the Pennsylvania economy, and even during the Civil War.
Ricketts Glen State Park
Covering over 13,000 acres, the
Ricketts Glen State Park
is a large forest, filled with paths, lakes, and rivers. Densely forested, there are over 26 miles of trails for hiking and plenty of spots to swim or fish. Rent a cabin or bring a tent, and feel free to use the tables for the lunch or dinner barbecue.
Wait! You're missing the Best Weed Deals...
Get access to exclusive deals & inside info on community events and giveaways!
As seen on: