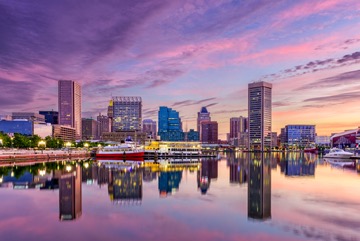 Ever since the sixties when the social and cultural movement of young adults known as hippies exploded into the public consciousness and made it acceptable, if not cool, to smoke marijuana, law enforcement has had a long and tumultuous history with what many view as a benign and relaxing stimulant.
Previously seen as the drug of choice of Mexican immigrants that had started to filter into the U.S. in search of a better life in the early 1900s, marijuana usage spiked with the growing number of hippies nationwide, so, it wasn't surprising when, in 1970, lawmakers passed the Controlled Substances Act, including marijuana as part of the bill's top classification as a Schedule I drug -- along with heroin, DMT and GHB -- all with punitive penalties to match.
And so begin the consequences of our war on drugs, and nowhere are these more apparent than in the state of Maryland.
By 2010, half of all drug possession arrests in the state were for marijuana, and blacks, who make up 30 percent of the state's population, were being arrested at a rate three times higher than whites -- even with similar usage -- under Maryland's marijuana laws.
This triggered lawmakers in April 2014 to pass a law that reduced penalties for possession of up to 10 grams of marijuana down to a civil infraction. Supporters of the bill pointed to racial inequalities in the enforcement of the law and to the increased resources that law enforcement would gain by not engaging in simple marijuana possession arrests.
In 2016, lawmakers again revised Maryland marijuana laws by passing SB 517, which reduced penalties for the possession of marijuana paraphernalia and publicly smoking marijuana in the state. In a last-ditch effort to stop the new law, then-Governor Larry Hogan attempted to veto the bill but was overruled by the Maryland General Assembly.
Learn more about marijuana in Maryland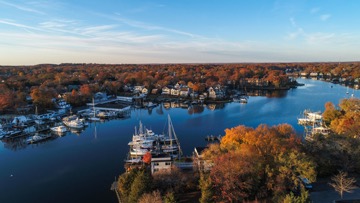 But while decriminalization was welcome, and the state in 2013 passed a limited medical marijuana bill that restricted it to academic study and monitoring of a limited number of patients, some saw the changing tide and pushed for an expansion of Maryland's medical marijuana laws.
In 2016, the Maryland Medical Cannabis Commission, after reviewing almost 300 applications, awarded 30 licenses for companies to grow and process marijuana with the largest update to the fledgling medical marijuana program since its inception. Under the law, doctors, dentists and nurse practitioners, among others, were given the authority to recommend a patient for medical marijuana.
But thanks to long delays, legal challenges, and other bureaucracy, it wasn't until December 1, 2017, that medical marijuana in Maryland finally went into effect with 8,500 patients, 550 health care providers, 14 growers, 12 processors, and nine dispensaries, which finally made it legal for medical marijuana patients to purchase cannabis in the state.
Lawmakers in 2017 also flirted with recreational legalization, introducing a bill that would have permitted the possession, cultivation, and purchase of marijuana in the state, as well as overturned prior marijuana convictions under the limits of the new law. Unfortunately, the bill was defeated, leaving the fight for recreational cannabis for another time.
In 2019, Baltimore became the first city in Maryland to stop prosecuting marijuana possession cases for any amount, no matter how large, after the state's attorney, Marilyn Mosby, argued that
marijuana convictions
have been a "vast and ongoing moral failure" that erodes the public trust.
Leafbuyer's Featured Maryland Dispensaries
For the best
dispensaries in Maryland
, keep it here on Leafbuyer. No matter what part of the state you're in, we can help you find a dispensary near you. We can even help you find a 420-friendly doctor. So, whether you're new to the state's medical marijuana program or you're just looking to change things up, Leafbuyer makes it easy. Click the links below to get started.
Maryland Dispensaries
Click the map to explore dispensaries in Maryland.
Top-notch Maryland dispensaries.
These Maryland favorite dispensaries feature Leafbuyer deals that you won't want to miss!
See all dispensaries
Scoop these deals while they're hot!
Find the hottest cannabis deals near you on wax, edibles, ounces of flower, and much more!
See all deals
Save money, subscribe.
Get Exclusive Local Cannabis Deals delivered to your phone and email!!