Thousands of Offers. Millions in Savings.

Maryland's Top Dispensaries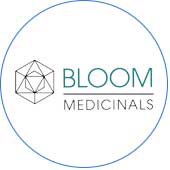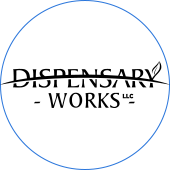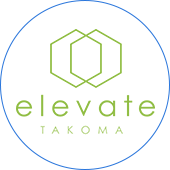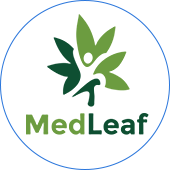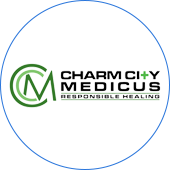 Get the best cannabis deals sent straight to you...
Get access to exclusive deals & inside info on community events and giveaways!
Learn About Marijuana In Maryland
---
Frequently Asked Questions About Marijuana in Maryland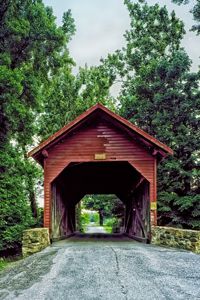 Home to six million residents, Maryland has a long history of water-bound shipping and tourism. Nestled between the Chesapeake Bay and the nation's capital, Maryland continues to be an influential force in the mid-Atlantic east coast. Joining over half the nation, Maryland lawmakers have started to come around to the benefits of medical marijuana.
Is Marijuana Legal in Maryland?
The "Natalie M. LaPrade Medical Marijuana Commission," passed by Maryland legislators, made legal the limited use of marijuana under specific limitations.
When Did Marijuana Become Legal in Maryland?
Lawmakers in Maryland first passed legal protections for patients in 2011, allowing patients to assert an affirmative defense should they be caught using marijuana. In 2013, the state became further immersed in medical marijuana, passing the medical marijuana program.
In both 2014 and 2015, the program was revised to expand patient access and adherence to the program.
Finally, in December 2017, the first medical marijuana dispensary opened its doors to a line of waiting patients.
Where Are the Dispensaries in Maryland?
Maryland issues licenses to growing centers separately from dispensary locations and each has a different limit on how many may operate in the state. The rules for licensing dispensaries allows as many as two dispensary locations per license (dictated by the Senate voting district).
Additionally, growers are limited to 15 licenses total across the state.
The medical marijuana commission has pre-approved 102 dispensary licenses, with the possibility of up to seven more, for a total of 109 licensed dispensaries. As of July 2018, more than 50 retail locations are operational.
Are the Dispensaries Medical or Recreational?
Once operational, dispensary locations are able to sell medical marijuana and marijuana-infused products to registered patients and caregivers. However, this does not include infused food products, also known as marijuana edibles.
Who Can Be a Medical Patient in Maryland?
Maryland's medical marijuana program allows patients to be registered only after being certified by a physician as suffering from one of the following medical conditions, diseases, or treatments:
Terminal or end-of-life care
Post-traumatic stress disorder
Additionally, any condition, disease, or treatment thereof producing any of the following symptoms may qualify a person for the program:
Cachexia, also known as wasting syndrome
Persistent and severe muscle spasms
How Do I Become a Medical Patient in Maryland?
Maryland has not yet opened the medical marijuana patient registry. When they do, the process will go like this:
Register with the Maryland Medical Marijuana Commission

. This will provide you with a Commission-assigned identification number

Meet with a qualified physician to determine if a therapeutic benefit from marijuana use would be likely

The physician then submits an online certification, linking the certification to the Commission-assigned identification number

Make purchases at a licensed

dispensary near you

!
Minors under the age of 18 may be registered with the medical marijuana program, given their parent or legal guardian is the minor's designated caregiver and purchases all marijuana or marijuana-infused products on the child's behalf.
Where Can I Consume Marijuana in Maryland?
Cannabis smoking by registered patients cannot be done in any public place or while inside of any vehicle. Marijuana cannot be consumed in any form at dispensary location.
Additionally, landlords may prohibit the smoking of cannabis in their lease agreements, but may not prohibit medical use in non-smoked forms.
How Do I Get a Job in the Marijuana Industry of Maryland?
Dispensary agents and growing center employees are required to do a background check and register with the Commission before a dispensary may hire them. Additionally, employees must be drug tested prior to beginning work.
Applicants must be 21 or older and can never have been convicted of a felony offense. Application fees are $200 and registrations must be renewed every year.
Is Drug Testing for Marijuana Legal in Maryland?
While employers are not generally tolerant of on-the-job impairment, it is unclear if medical patients will be protected from discrimination via drug testing.
Is Marijuana Delivery Legal in Maryland?
Delivery of medical marijuana is legal in Maryland. All orders are required to verify the individual's status as a medical marijuana patient upon delivery.
How Can I Pay for Marijuana in Maryland Dispensaries?
Dispensary sales in Maryland are done mostly in cash.
---
Maryland Marijuana Laws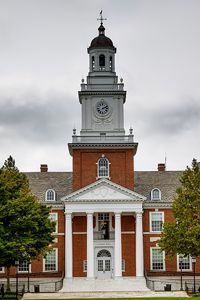 Maryland passed the "Natalie M. LaPrade Medical Marijuana Commission" in 2013, formally ordering the state to create, establish, and oversee a system of licensing and registration for patients, caregivers, employees, and businesses related to the medical use of cannabis.
The program implementation is among the most delayed of any state in the U.S. marijuana industry. Despite the law being passed in 2013, it wasn't until the end of 2017 that any of the registered patients could receive care.
Now the industry is viable, operational, and accessible to those who qualify.
Purchase and Possession Limits
Patients and caregivers may purchase up to a 30-day supply. As defined by the medical marijuana Commission, a 30-day supply is equal to
120 grams
of marijuana flower or as much as
36 grams of THC or THC-infused products
.
The Commission has determined this to mean as much as 120 grams of flower cannabis, just over 4.25 ounces per month. Recognizing the difference between full-flower cannabis and infused products, the Commission has ruled no dispensary location may sell more than 36 grams (36,000 mg) of
THC
in a 30-day period.
Under decriminalization in Maryland, any person who is neither a patient nor a caregiver caught in possession of 10 grams or less is subject to a civil fine of $100. Any individual caught with any amount above 10 grams but below fifty pounds of cannabis may be subject to a misdemeanor charge, a fine of $1,000, and up to a full year in jail.
Growing Marijuana at Home in Maryland
Patients and their designated caregiver cannot grow marijuana at this time. Only licensed growers may cultivate marijuana legally in Maryland.
If a person is caught growing marijuana, penalties are based on total weight. If the marijuana is for personal use, any amount over 10 grams but no more than 50 pounds may be subject to fines up to $1,000, misdemeanor charges, and up to 12 month in jail. If the marijuana was intended for sale by an unlicensed grower, felony charges, five years in prison, and fines up to $15,000 are possible.
Marijuana and Driving
Driving While Intoxicated
Medical patients and non-patients alike are prohibited from operating a car, other motor vehicles, boats, or aircrafts while under the influence of marijuana.
For the first offense, drugged driving is penalized by misdemeanor criminal charges, fines up to $1,000, and up to one-year imprisonment. Additionally, a person caught driving while under the influence of marijuana can have their license suspended for up to 45 days and may have to participate in a drug and alcohol education program.
Driving While in Possession of Marijuana
Marijuana products may be transported by patients, caregivers, and dispensary employees. While inside the vehicle, patients cannot smoke marijuana, and medical marijuana products should never leave the state.
A person who is not a patient, caregiver, or an employee permitted to transport marijuana may find themselves subject to the penalties for possession as defined above.
Marijuana and Minors
Minors under the age of 18 can be registered in the Maryland medical marijuana program, but only if the parent or legal guardian consents to the treatment, register as the minor's caregiver, and purchases all marijuana or marijuana-infused products for the minor.
Possession of marijuana by a non-patient minor is subject to the same possession rules contained above, but with a small twist: those 21 and under are required to take a drug and alcohol education program.


Get Exclusive Local Cannabis Deals! Just enter your email address and city in the form below
Your information will remain confidential and will not be sold or otherwise shared.

Questions, comments, suggestions and praise
If you have any ideas, comments or suggestions regarding the site or if you are experiencing problems using the site, please feel free to let us know.
Please wait...processing form.


Thank you! Your message has been received.
We will get back to you shortly.


Thank you for your interest in Leafbuyer! Please complete the form below and upload your resume. We will contact you shortly.
Please wait...processing form.


Thank you! Your message has been received.
We will get back to you shortly.

Leafbuyer complies with state laws regarding access to marijuana-related products. To continue, you must be 21 years of age or older or hold a valid medical marijuana card?

Are you eligible to continue?





We're sorry but we cannot let you continue to use the site.