Thousands of Offers. Millions in Savings.

Massachusetts's Top Dispensaries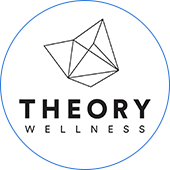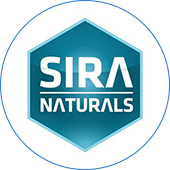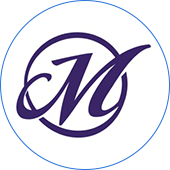 Get the best cannabis deals sent straight to you...
Get access to exclusive deals & inside info on community events and giveaways!
Learn About Marijuana In Massachusetts
---
Frequently Asked Questions About Marijuana in Massachusetts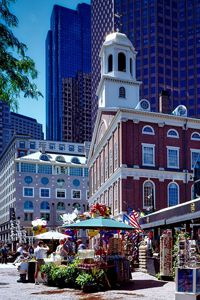 They say good things come in threes. With Ballot Questions 2, 3, and 4 over the past few election cycles, Massachusetts has agreed to respect the will of its citizens and take a legislative 180° on many marijuana-related policies. Now, Massachusetts marijuana laws are progressing onward, beating other East Coast states with a flow of independence that Thomas Paine would support.
Is Marijuana Legal in Massachusetts?
Yes! In fact, the legal status of marijuana in Massachusetts falls under multiple legal definitions in regard to access, possession, and consumption.
When Did Marijuana Become Legal in Massachusetts?
2008 - Question 2 transitions marijuana penalties from criminal to civil offenses under specific circumstances. While not strictly legal, possession of marijuana went from a severe penalty to a mild fine ($100). Specifically, this allows youths over the age of 18 but under 21 to be spared life-ruining criminal charges.
2012 - Question 3 created the legal framework for the Massachusetts medical marijuana program. Under certain conditions, patients could now legally use, possess, and cultivate marijuana.
2016 - Question 4 orders the implementation of Massachusetts boldest marijuana policy yet: recreational legalization for adults.
Where are Dispensaries Located in Massachusetts?
Dispensaries are available across the state. From Brockton to Salem, from Provincetown to the Greater Boston area, marijuana dispensaries are available.
Are They Medical or Recreational Dispensaries?
As of June 2018, 36 facilities are licensed to sell medical marijuana. Several recreational licenses have been issued as of July 2018, and recreational marijuana sales have begun as of Tuesday, November 20, 2018. Here is a list of Massachusetts recreational dispensaries that are currently open.
Who Can Be a Medical Patient in Massachusetts? Who can purchase Recreational?
Medical patients are typically 18 years or older, with exceptions for pediatric patients aged 17 and younger given medical need and specific circumstances. A patient may assign a caregiver age 21 or older to pick up or grow medical marijuana on their behalf.
Adults aged 21 and up are able to purchase, possess, and use marijuana with certain limitations.
How Do I Become a Medical Patient in Massachusetts?
The Massachusetts medical marijuana program accepts medical marijuana certifications from qualified state-licensed physicians for the following medical conditions:
Acquired immune deficiency syndrome (AIDS)
Human immunodeficiency virus (HIV)
Amyotrophic lateral sclerosis (ALS)
The physician may recommend marijuana to patients with other conditions or illnesses deemed "debilitating." In Massachusetts, this definition includes:
Weakness from cachexia or wasting syndrome
These symptoms and conditions must be to an extent that the patient experiences fundamental reductions in the quality of life.
Once a qualified individual has received certification to use cannabis from their physician, the physician will submit the registration to the Massachusetts Department of Health. Within a few days, an email will be sent out to the medical applicant with a registration PIN. At this point, patients are required to pay a $50 registration fee, though this may be waived if certain financial conditions are met.
Where I Consume Marijuana in Massachusetts?
Public consumption of marijuana, except at venues specifically licensed for the activity, is strictly forbidden for recreational cannabis consumers. This includes smokable, edible, and topically-applicable forms of cannabis or cannabis products.
In contrast, medical patients are restricted from smoking or vaporizing marijuana in public, yet the law omits the topic of edible marijuana products.
Private residences and property remain the best place to consume marijuana for adults aged 21 and up. Question 4 does authorize the use of marijuana in establishments licensed for that purpose.
How Do I Find Employment in the Massachusetts Marijuana Industry?
Massachusetts dispensary agents must be 21 or older and cannot have had a felony-level drug conviction in the United States. Initial registration fees are $500. Every year thereafter, a $500 license renewal fee is required.
Is Drug Testing for Marijuana Legal in Massachusetts?
Recreational consumers and medical patients are not protected against employer drug testing under Massachusetts law. Though it may be legal under state law, the employer is responsible for federal regulatory compliance, including and not limited to drug-free workplace regulations.
Is Marijuana Delivery Legal in Massachusetts?
Delivery of marijuana is legal in Massachusetts for adults and patients. Furthermore, municipalities cannot ban the transportation of marijuana on any public road.
How Do I Pay for Marijuana in Massachusetts Dispensaries?
In general, purchases made at dispensaries, for the time being, are made primarily in cash. You may use your debit card, though the transaction is tantamount to an ATM withdrawal.
---
Massachusetts Marijuana Laws

Massachusetts has spent nearly a decade implementing different versions of marijuana reform. In 2008, the passage of Question 2 (65.2 percent to 34.8 percent) removed many criminal penalties for possession and use of marijuana, and replaced them with civil charges, including a $100 dollar fine for first offenses.
A reformation backed by compassion, Question 3 was enacted in 2012, passing with 63 percent support. Question 3 was intended to set up the framework allowing qualified doctors to recommend patients suffering from specific debilitating health conditions. Since the law was enacted, over 50,000 patients have registered within the program.
And finally, Massachusetts Question 4 passed in November 2016 with 54 percent support. Enacted on December 15th, 2016, Question 4 ruled that marijuana possession, use, and cultivation legal for adults 21 and over.
While Question 2 has become less relevant since legalization in 2016, the fines and penalties for public consumption or youth possession directly translate to the Massachusetts legal marijuana industry.
Purchase and Possession Limits
Medical patients can purchase up to ten ounces over a sixty-day period, and patients are not allowed to possess more than 10 ounces at any time. The recommending physician may recommend additional limits based on an individual's treatment plan.
Adults age 21 and up may purchase and possess up to one ounce of marijuana flower or up to five grams of marijuana concentrates.
Adults caught with more than one ounce of flower on their person is subject to misdemeanor charges, six months in jail, and a $500 fine. If you get caught again, the fine goes up to $2,000 with up to two years incarceration. Oddly, NORML reports though concentrates in Massachusetts are limited to five grams, the penalty for having up to an ounce of cannabis concentrates is $100 or 1/5th the price of being caught with flower.
Adults may gift up to one ounce of marijuana flower or up to five grams of marijuana concentrates to any individual 21 and over under two conditions:
The transaction was not something advertised or solicited

Nothing of value was exchanged for the marijuana.
Patients under the age of 18 cannot purchase their own products. Such purchases can only be made by the patient caregiver.
Growing Marijuana at Home
Adults 21 and over are permitted to cultivate up to six plants per individual
. The total number of plants in any one residence cannot exceed twelve. The plants must be hidden from public view and kept locked and secure. Any person caught in violation of any of these provisions may find their plants confiscated and face up to a $300 fine.
Medical patients are allowed to cultivate marijuana in their or their caregiver's residence. The authorizing physician may recommend the cultivation of more than six plants based on anticipated patient need for treatment. Ultimately, patients are expected to grow the approximate equivalent of a 60 day supply.
Driving and Marijuana
Driving While Intoxicated
No legal reason exists to drive while under the influence of marijuana. This applies equally to both recreational and medical marijuana consumers. While the law does allow for the use of marijuana, the laws remain unchanged when it comes to the physical control of a car, boat, or any other form of motorized transportation.
Penalties for operating a vehicle while under the influence range, but assuming it is your first, they may include fines up to $5,000, a one-year suspension of driving privileges, and up to 30 months of house arrest. Alternatively, this can include probation and mandated drug-abuse counseling.
It is unclear at this time whether the state intends to refine the definition of marijuana intoxication. Colorado, for instance, has enacted a five-nanogram-per-milliliter-of-blood limit for THC when evaluating intoxication.
Driving While in Possession of Marijuana
Marijuana may be transported within the state by medical patients and adults 21 years and older; however, this, too, has its limits. Transporting marijuana around the state for personal use is acceptable as long as the package remains unopened. The equivalent of an open container of alcohol, an opened package of cannabis can yield adult consumers or patients a fine up to $500 dollars.
This extends to most places within the vehicle, yet the law specifies the vehicle's trunk and the locked glove box as not included in the legal definition of "passenger area" of a vehicle.
Marijuana and Minors
Under Question 3, pediatric and youth patients under the age of 18 are eligible to participate in the medical marijuana program. In order to receive a physician certification, the patient must be evaluated by two licensed physicians. One may be a general physician while the other must be a board-certified pediatrician.
The diagnoses for patients aged 17 and under a life-limiting illness with reasonable estimates of death within 24 months or (b) diagnose a non-terminal debilitating illness and engage in a thorough discussion of possible neurological risks, receive parental consent, and all this is to be documented in the certification. Patients under the age of 18 are not eligible to purchase their own medicine. As a result, parents are required to register as the patient caregiver.


Get Exclusive Local Cannabis Deals! Just enter your email address and city in the form below
Your information will remain confidential and will not be sold or otherwise shared.

Questions, comments, suggestions and praise
If you have any ideas, comments or suggestions regarding the site or if you are experiencing problems using the site, please feel free to let us know.
Please wait...processing form.


Thank you! Your message has been received.
We will get back to you shortly.


Thank you for your interest in Leafbuyer! Please complete the form below and upload your resume. We will contact you shortly.
Please wait...processing form.


Thank you! Your message has been received.
We will get back to you shortly.

Leafbuyer complies with state laws regarding access to marijuana-related products. To continue, you must be 21 years of age or older or hold a valid medical marijuana card?

Are you eligible to continue?





We're sorry but we cannot let you continue to use the site.