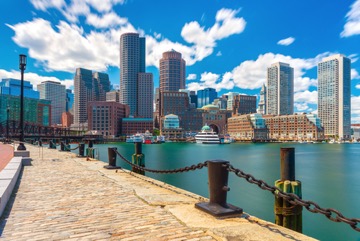 They say good things come in threes. Over 12 years, Massachusetts has gone from decriminalization to full legalization in just three successive election cycles with ballot Questions 2, 3 and 4, moving Massachusetts to the forefront of marijuana legalization in the U.S.
But it wasn't always this way.
Believe it or not, Massachusetts sits in the unenviable position of being the first state to criminalize marijuana use in 1911 by requiring a prescription for the purchase of Indian hemp. Many states followed over the next two decades amid sweeping prohibition trends that culminated in the Marihuana Tax Act of 1937, which banned the drug nationwide.
It wasn't until almost 100 years later that Massachusetts marijuana laws were amended with the passing of the Massachusetts Sensible Marijuana Policy Initiative, also known as Question 2, on November 4, 2008. The law, which was supported by 63 percent of voters, made the possession of less than one ounce of cannabis a civil infraction that carried just a $100 fine, down from $500 and up to six months in jail previously.
In 2012, Massachusetts voters approved Question 3, or the Massachusetts Medical Marijuana Initiative, which created the legal framework for the Massachusetts medical marijuana program. Under certain conditions, medical marijuana patients could now legally use, possess, and cultivate marijuana, as well as purchase marijuana from one of 35 state-regulated, non-profit dispensaries.
Learn more about marijuana in Massachusetts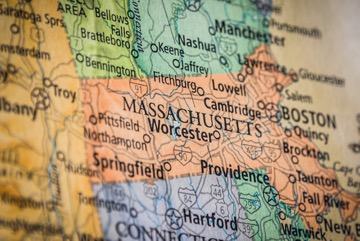 Four years later in 2016, voters approved Massachusetts Marijuana Legalization with ballot Question 4, which allowed the recreational use of marijuana for adults in the state. Going into effect on December 15, 2016, the law permits adults to possess or purchase up to one ounce of flower marijuana, cultivate up to six plants -- 12 per household -- and store up to 10 ounces of marijuana at home.
That said, while weed is legal according to Massachusetts marijuana laws, it is not legal to consume cannabis in public, including in parks, sidewalks, or public roads.
Leafbuyer's Featured Massachusetts Dispensaries
Whether you're in the market for some recreational weed or you've been a longtime medical marijuana patient, Leafbuyer can help you find the best
dispensaries in Massachusetts
. Search by type, rating, or service, or even for a 420-friendly doctor--just click the link below for the closest city to you. You can also browse our favorite dispensaries below or jump into our interactive map if you want to skip the lists.
Massachusetts Dispensaries
Click the map to explore dispensaries in Massachusetts.
Scoop these deals while they're hot!
Find the hottest cannabis deals near you on wax, edibles, ounces of flower, and much more!
See all deals
Save money, subscribe.
Get Exclusive Local Cannabis Deals delivered to your phone and email!!