What is CBD?
CBD Fact Sheet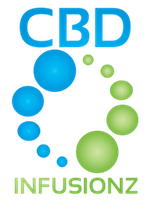 CBD, or cannabidiol, is the second most common cannabinoid presently found in the cannabis plant. Lacking the "high" or noteable psychoactive effects of THC, CBD has been the subject of various studies and, in recent years, has been highly publicized as a treatment for conditions and ailments that severely diminish one's quality of life. By acting as a neuroprotective, an antiemetic, an analgesic, and an anti-inflammatory, the rate that cancer cells can multiple can be affected by CBD, as can symptoms of chronic pain. CBD can help with mental illness such as PTSD, anxiety, schizophrenia, and depression, allowing many to see clinically positive outcomes. Most notably, CBD has been shown to reduce spasticity in multiple sclerosis and significantly reduce the convulsions experienced in epilepsy patients.
How Does CBD Work?
CBD is currently being studied to answer just how it does what it does, but the current scientific consensus revolves around CBD having the ability to stabilize healthy function of the endocannabinoid system, a biological system that interacts within the brain and immune system, allowing for a number of therapeutic effects to be observed. For instance, CBD can give someone with severe pain a greater chance to interfere with inflammatory signaling before it can further influence pain. CBD and healthy endocannabinoid response has additionally been shown to help interrupt neuronal messaging associated with spasticity or convulsions, easing symptoms of MS or epilepsy as well as lessen the intensity of emotional responses by interacting with serotonin receptors within the brain, inspiring less anxiety. CBD is shown to promote neurogenesis, or the creation of new neural pathways, which can work to ease triggers associated with trauma over time and even, possibly, help slow Alzheimer's.
What Are Some Ways to Use CBD?
CBD can be consumed, applied, or ingested in a number of ways -- many of them not unlike ways we already use medicine. CBD products may come in capsules, tablets, syrups, solutions, lotions, tinctures, lozenges, patches and suckers, but CBD products -- as an effect of mainstream cannabis culture in it's current form -- are also available as a concentrate, an oil, a flower, a chocolate, and even contained within butter. There are even some CBD products made for the intimate areas. Oh, and did we mention CBD is safe for pets?
Is CBD Legal?
CBD has been a source of confusion when it comes to the legal status. On one hand, the cannabis plant is schedule I on the Controlled Substances Act. On the other, the CSA has been amended to allow industrial hemp cultivation. Further clarification of what separated marijuana from hemp went to say that hemp for industrial uses is to contain no more than 0.3% THC by dry weight. CBD occurs naturally within the genetic variety of cannabis used in hemp cultivation and no definite ruling that CBD is a controlled substance under the CSA has occurred. So yes, CBD is legal and CBD hemp oil, ultimately, is identified as a dietary supplement. Have no fear, there is no need to live in a recreational or medical state.
CBD Infusionz is sponsoring this content and is not offering medical advice. Please click here to learn more about CBD Infusionz and see their entire product line.