Thousands of Offers. Millions in Savings.

Get the best cannabis deals sent straight to you...
Get access to exclusive deals & inside info on community events and giveaways!
Learn About Marijuana In New Hampshire
---
Frequently Asked Questions About Marijuana in New Hampshire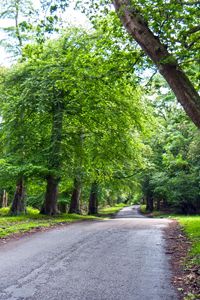 The New Hampshire state motto "Live Free or Die" was first said by a general in the American Revolution. As one of the original thirteen colonies that revolted against the British, the state has an unquestionable place in the history of the nation. In the spirit of the state motto, lawmakers in New Hampshire have been steadily implementing a medical marijuana market and adjusting cannabis laws in the state.
Is Marijuana Legal in New Hampshire?
The "Use of Cannabis for Therapeutic Purposes Act" ordered the creation of the New Hampshire medical marijuana program.
When Did Marijuana Become Legal in New Hampshire?
Lawmakers in the New Hampshire Congress passed HB-573 to legalize medical marijuana on June 26, 2013, with the governor signing the Act into law nearly a month later on July 23, 2013. The first dispensing facility was to be licensed no sooner than 18 months after the bill became law.
Where Are Dispensaries in New Hampshire?
Only four dispensaries, or "alternative treatment centers", can operate at any time in New Hampshire. Currently, the cities of Merrimack, Plymouth, Lebanon, and Dover each have one dispensary.
Are They Medical or Recreational Dispensaries?
New Hampshire uses the term "alternative treatment centers" to describe where an individual can get cannabis products, similar to a dispensary. Currently, alternative treatment centers may only sell products to medical marijuana patients with valid state registrations.
Who Can Become a Medical Patient in New Hampshire?
New Hampshire does not currently have a recreational market, though a decriminalization bill is currently progressing through the legal system.
Medical patients are typically 18 or older and must do two things before they can receive a registration to use cannabis therapeutically. Individuals may be enrolled if they are under the age of 18 given certain requirements are fulfilled.
First, you must establish a patient-provider relationship of at least three months with a physician or advanced practice registered nurse (APRN). Over the three-month period, the medical professional will conduct an assessment of the patient symptoms and condition to determine whether cannabis would produce a benefit. The state currently recognizes the following diseases as receiving therapeutic benefit from cannabis use:
Cancer

Glaucoma

HIV or AIDS

Hepatitis C and currently receiving antiviral medications or treatments

Amyotrophic lateral sclerosis (ALS)

Muscular dystrophy

Crohn's disease

Multiple sclerosis

Chronic pancreatitis

Spinal cord injury and disease

Traumatic brain injury

Epilepsy

Lupus

Parkinson's disease

Alzheimer's disease

Ulcerative colitis

Ehlers-Danlos syndrome
In addition to being diagnosed with one of the above diseases or conditions, the patient must experience one or more of the following symptoms:
Elevated intraocular pressure

Cachexia or wasting syndrome

Chemotherapy-induced anorexia

Increase symptoms of Alzheimer's disease

Severe pain

which has not responded to medication or surgical measures

Constant or severe nausea

Moderate to severe vomiting

Seizures

Severe and persistent muscle spasms
Recommending medical professionals may petition the New Hampshire Department of Health and Human Services (DHHS) to add other diseases that may benefit from the use of cannabis. Qualifying minors under the age of 18 can participate in the program, as long as the patient receives two medical certifications and their parent or legal guardian registers as the patient's caregiver.
How Do I Become a Medical Marijuana Patient in New Hampshire?
A form titled the "Written Certification for the Therapeutic Use of Cannabis" is to be filled out by the qualified medical professional. This form certifies the recommendation for medical marijuana and is to be attached to the patient application. Applications are available online through the Department of Health and Human Services website. The initial application and the annual renewal fee is $50.
Where Can Cannabis Be Consumed?
The New Hampshire medical marijuana program currently prohibits smoking or vaporizing of medical cannabis in any public place. Medicated foods and edible products are not specifically prohibited in most public places.
Licensed alternative treatment centers cannot allow consumption of any form of cannabis in their business at this point, leaving marijuana social clubs or lounges prohibited.
How Do I Find Work in the New Hampshire Marijuana Industry?
First, you must be a resident of New Hampshire and be age 21 or older. Additionally, any applicant who has been convicted of a felony of any type, drug-related or otherwise, is unable to become treatment center agents.
The same restrictions apply to management and any financial actor in the company. In order to apply, you must first release your criminal records to the Department of Health and Human Services, along with a full set of fingerprints. Once the criminal history has been verified, you will receive an identification card permitting you to work.
Is Drug Testing for Marijuana Legal in New Hampshire?
An employer is within his or her rights to perform drug testing. In fact, all alternative treatment centers must have drug-free workplace policies in place. In many cases, the medical use of cannabis is not protected at your place of employment, and an employer may use drug testing to assess on-the-job impairment.
Is Delivery of Marijuana Legal in New Hampshire?
At this time, patients and their registered caregivers may transport a combined total of up to two ounces of medical marijuana for personal use. Alternative treatment centers may transfer or sell to other treatment centers to meet patient need, but they are not permitted to deliver cannabis directly to the patient.
How Can I Pay for Marijuana in New Hampshire Dispensaries?
The current status as an illegal substance on the federal level makes it difficult for banks to provide credit and debit card services. As a result, dispensaries in New Hampshire handle all sales in cash.
---
New Hampshire Marijuana Laws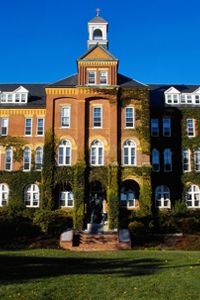 House Bill 573 was signed into law in July 2013. The bill ordered the New Hampshire Department of Health and Human Services to create and oversee a licensing system for registering patients, caregivers, providers, and producers in the use of therapeutic cannabis. The regulatory system would allow as many as four alternative treatment centers (ATC), or dispensaries, to operate in the state.
For patients with limited access due to health or mobility complications, the bill authorizes individuals age 21 and older to register as a caregiver to as many as five patients. This was later expanded to include as many as nine patients per caregiver, provided each patient resides over 50 miles from the nearest alternative treatment center.
Though the law was put in place in 2013, applications for treatment centers, patients, providers, and caregivers were not made available until nearly two years later. In part due to licensing questions with the New Hampshire Attorney General, New Hampshire did not begin issuing licenses to patients until December of 2015.
Alternative treatment centers did not open their doors until late-April 2016, nearly three years after the Use of Cannabis for Therapeutic Purposes Act was signed into law. In those thirty-four months, the Department of Health and Human Services created a network of regulations that would govern the entire program.
Purchase and Possession Limits
Out-of-state patients with a valid recommendation and registration card may possess and use marijuana under the rules of New Hampshire therapeutic cannabis program. Visiting patients may not purchase cannabis from any dispensary or patient.
New Hampshire allows patients or their registered caregiver to purchase as much as two ounces of cannabis or cannabis-infused products (such as edibles, oils, or lotions) every ten days. This translates to roughly five ounces per month. At any one time, a patient or their caregiver may possess a total of two ounces.
Patients are protected from criminal penalties for possession or use as long as they have their registration ID and they are not in possession of more than two ounces. Any non-registered individual caught with marijuana or marijuana-infused products may be fined up to $100.
If a valid patient or caregiver is caught in possession of more than the two-ounce limit, they are subject to misdemeanor charges, including as much as one year in jail.
Growing Marijuana at Home
Registered patients and caregivers are currently unable to cultivate marijuana on their property. Instead, the patient must purchase cannabis from an alternative treatment center. The center is authorized to
cultivate up to three mature plants
, have up to twelve seedlings, and
possess no more than six
ounces of marijuana
per patient.
The state currently prohibits the cultivation of cannabis
except by licensed treatment centers
. Since the state only allows four alternative treatment centers to be licensed at any time, patients and caregivers could benefit from expanded access.
Individuals caught growing marijuana are subject to the penalties
by weight of marijuana in their possession. If an individual is caught with above the allowable patient or caregiver limits, they are subject to fines up to $350 and misdemeanor charges.
Marijuana and Driving
Driving While Intoxicated
Under no circumstance does the Use of Cannabis for Therapeutic Purposes Act allow the operation of a motor vehicle while under the influence of marijuana. This includes the operation of any car, commercial vehicle, boat, vessel, or any other transportation that uses an external power source.
Any person thought to be intoxicated by cannabis, whether a valid patient or not, is subject to the same fines and legal penalties. This includes $500 fines at the minimum and nine months with a suspended driving license. Penalties for driving while intoxicated increase to include jail time and, on the fourth offense, become felony-level criminal charges.
Driving While in Possession of Marijuana
Registered patients, caregivers, and alternative treatment center agents may all transport cannabis or cannabis products under certain circumstances. Patients and caregivers may possess up to the two-ounce limit. Remember, you cannot be under the influence of cannabis while driving. The consumption of medical cannabis products is best left for at home.
Marijuana and Minors
Patients under the age of 18 may be registered by their parent or legal guardian as eligible to receive cannabis under New Hampshire marijuana laws. In such a circumstance, the child would have to receive a certification from two qualified medical professionals recommending the use of therapeutic cannabis and a parent or legal guardian would be required to register as the patient caregiver. Even with a patient identification card, youths under the age of 18 are never able to make purchases on their own.
Anyone under the age of 18 found to have marijuana who is not a registered patient is subject to misdemeanor charges, punishable by up to one year in jail.


Get Exclusive Local Cannabis Deals! Just enter your email address and city in the form below
Your information will remain confidential and will not be sold or otherwise shared.

Questions, comments, suggestions and praise
If you have any ideas, comments or suggestions regarding the site or if you are experiencing problems using the site, please feel free to let us know.
Please wait...processing form.


Thank you! Your message has been received.
We will get back to you shortly.


Thank you for your interest in Leafbuyer! Please complete the form below and upload your resume. We will contact you shortly.
Please wait...processing form.


Thank you! Your message has been received.
We will get back to you shortly.

Leafbuyer complies with state laws regarding access to marijuana-related products. To continue, you must be 21 years of age or older or hold a valid medical marijuana card?

Are you eligible to continue?





We're sorry but we cannot let you continue to use the site.