Thousands of Offers. Millions in Savings.

Get the best cannabis deals sent straight to you...
Get access to exclusive deals & inside info on community events and giveaways!
---
Frequently Asked Questions About Marijuana in New Hampshire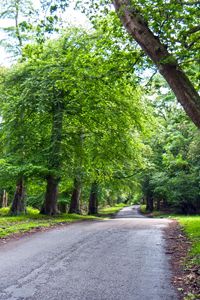 The New Hampshire state motto "Live free or Die" was first said by an aged general in the American Revolution. As one of the original thirteen colonies who revolted against the British, the state has an unquestionable place in the history of the nation. In the spirit of the state motto, lawmakers in New Hampshire have been slowly implementing a medical marijuana market and adjusting cannabis laws in the state.
Is marijuana legal in New Hampshire?
The "Use of Cannabis for Therapeutic Purposes Act" ordered the creation of the New Hampshire medical marijuana program.
When did marijuana become legal in New Hampshire?
Lawmakers in the New Hampshire Congress passed
HB-573
on June 26, 2013, with the governor signing the Act into law nearly a month later on July 23rd. The first dispensing facility was to be licensed no sooner than 18 months after the bill became law.
Where are the dispensaries?
Only four "alternative treatment centers" can operate at any time in New Hampshire. Currently, the cities of Merrimack, Plymouth, Lebanon, and Dover each have one alternative treatment center.
Are they MED or REC dispensaries?
Hew Hampshire uses the term "alternative treatment centers" to describe where an individual can get cannabis products. Currently, alternative treatment centers may only sell products to medical patients with valid state registrations.
Who can be a medical patient in New Hampshire? Who can purchase recreationally?
New Hampshire does not currently have a recreational market, though
a decriminalization bill
is currently progressing through the legal system.
Medical patients are typically 18 or older and must do two things before they can receive a registration to use cannabis therapeutically.
First, you must establish a patient-provider relationship of at least three months with a physician or advanced practice registered nurse (APRN). Over the three-month period, the medical professional will conduct an assessment of the patient symptoms and condition to determine whether cannabis would produce a benefit. The state currently recognizes the following diseases as receiving therapeutic benefit from cannabis use:
Cancer
Glaucoma
HIV or AIDS
Hepatitis C and currently receiving antiviral medications or treatments
Muscular dystrophy
Amyotrophic lateral sclerosis (ALS)
Crohn's disease
Multiple sclerosis
Chronic pancreatitis
Spinal cord injury and disease
Traumatic brain injury
Epilepsy
Lupus
Parkinson's disease
Alzheimer's disease
Ulcerative colitis
In addition to being diagnosed with one of the above diseases or conditions, the patient must experience one of the following:
Elevated intraocular pressure
Cachexia or wasting syndrome
Chemotherapy-induced anorexia
Increase symptoms of Alzheimer's disease
Severe pain which has not responded to medication or surgical measures
Constant or severe nausea
Moderate to severe vomiting
Seizures
Severe and persistent muscle spasms
The recommending medical professional may petition the
New Hampshire Department of Health and Human Services (DHHS)
to add other diseases that may see benefit from the use of cannabis as necessary. Qualifying minors under 18 can participate in the program, as long as the patient receives two medical certifications and their parent or legal guardian registers as the patient caregiver.
How do I become a medical patient in New Hampshire?
A form titled the "Written Certification for the Therapeutic Use of Cannabis" is to be filled out by the qualified medical professional. This form certifies the recommendation for medical marijuana and is to be attached to the patient application. Applications are available online through the
Department of Health and Human Services website.
The initial application and the annual renewal fee is $50.
Where can I smoke?
The New Hampshire medical marijuana program currently prohibits smoking or vaporizing of medical cannabis in any public place. Medicated foods and edible products are not specifically prohibited in most public places.
Licensed alternative treatment centers can not allow consumption of any form of cannabis in their business at this point, leaving marijuana social clubs or lounges prohibited.
How much does marijuana cost in New Hampshire?
Medical cannabis prices in New Hampshire are reported to cost around
$350
-
$400
per ounce of flower. The final rules for the Use of Cannabis for Therapeutic Purposes Act allow dispensary web pages to host pricing information, so long as it does not make an individual want to purchase cannabis. As a result, the treatment centers host little description of products, except a full cannabinoid profile, on their website.
How much marijuana can I buy and possess in New Hampshire?
Medical patients with a valid registration in New Hampshire, or their registered caregiver, may purchase up to two ounces every ten day period. Out-of-state patients with a valid recommendation and registration card may possess and use marijuana under the rules of New Hampshire therapeutic cannabis program. Visiting patients may not purchase cannabis from any dispensary or patient.
Can I grow marijuana? How many plants?
Registered patients and caregivers are currently unable to cultivate on their property. Instead, the patient must purchase cannabis from an alternative treatment center. The center is then authorized to cultivate up to three mature plants, have up to twelve seedlings, and possess no more than six
ounces of marijuana
per patient.
How do I get a job in the marijuana industry of New Hampshire?
First, you must be a resident of New Hampshire 21 or older. Additionally, any applicant who has been convicted of a felony of any type, drug-related or otherwise, is unable to become treatment center agents. The same restrictions apply to management and any financial actor in the company. In order to apply, you must first release your criminal records to the
Department of Health and Human Services
, along with a full set of fingerprints. Once the criminal history has been verified, you will receive an identification card permitting you to work.
Is Drug testing for marijuana legal in this New Hampshire?
An employer remains within their
right to perform drug testing
. In fact, all alternative treatment centers are, as part of their application, to have drug-free workplace policies in place. In many cases, the medical use of cannabis is not protected at your place of employment, and an employer may use drug testing to assess on-the-job impairment.
Is Delivery legal?
At this time, a patient and their registered caregiver may transport a combined total of up to two ounces of medical marijuana for personal use. Alternative treatment centers may transfer or sell to other treatment centers to meet patient need, but they are not permitted to deliver cannabis directly to the patient.
How to pay for marijuana in New Hampshire dispensaries?
The current status as an illegal substance on the federal level makes it
difficult for banks
to provide credit and debit card services. As a result, dispensaries in New Hampshire handle all sales in cash.
---
New Hampshire Marijuana Laws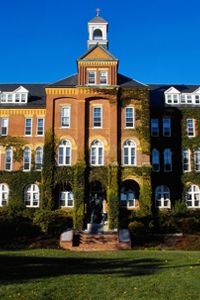 House Bill 573
was signed into law in July 2013. The bill ordered the New Hampshire Department of Health and Human Services to create and oversee a licensing system for registering patients, caregivers, providers, and producers in the use of therapeutic cannabis. The regulatory system would allow as many as four alternative treatment centers (ATC), or dispensaries, to operate in the state.
For patients with limited access due to health or mobility complications, the bill authorizes individuals age 21 and older to register as a caregiver to as many as five patients. This was later expanded to include as many as nine patients per caregiver, provided each patient resides over 50 miles from the nearest alternative treatment center.
Though the law was put in place in 2013, applications for treatment centers, patients, providers, and caregivers were not made available until much later, sometimes as late as two years. In part due to licensing questions with the New Hampshire Attorney General, New Hampshire did not begin
issuing licenses to patients until December of 2015
. Alternative treatment centers did not open doors until late-April 2016, nearly three years from when the Use of Cannabis for Therapeutic Purposes Act was signed into law. In those thirty-four months, the Department of Health and Human Services created a network of regulations that would govern the entire program.

Purchase and Possession Limits
New Hampshire allows patients or their registered caregiver to purchase as much as two ounces of cannabis or cannabis-infused products (such as
edibles,
oils, or lotions) every ten days. This translates to roughly five ounces per month. At any one time, a patient or their caregiver may possess a total of two ounces.
Patients are protected from criminal penalties for possession or use as long as they have their registration ID and they are not in possession of more than two ounces. Any non-registered individual caught with marijuana or marijuana-infused products may be fined up to $100. If a valid patient or caregiver is caught in possession of more than the two-ounce limit, they are subject to misdemeanor charges, including as much as one year in jail.
Driving while Intoxicated
Under no circumstance does the Use of Cannabis for Therapeutic Purposes Act allow the
operation of a motor vehicle
while under the influence of cannabis. This includes the operation of any car, commercial vehicle, boat, vessel, or any other transportation that uses an external power source.
Any person thought to be intoxicated by cannabis, whether a valid patient or not, are subject to the same fines and legal penalties. This includes $500 fines at the minimum and nine months with a suspended driving license. Penalties for driving while intoxicated increase to include jail time and, on the fourth offense, become felony-level criminal charges.
Driving while in possession of marijuana
Registered patients, caregivers, and alternative treatment center agents may all transport cannabis or cannabis products under certain circumstances. Patients and caregivers may possess up to the two-ounce limit. Remember, you cannot be under the influence of cannabis while driving. The consumption of medical cannabis products is best left for outside the car.
Marijuana Use by Minors
Patients under the age of 18 may be registered by their parent or legal guardian as eligible to receive cannabis under New Hampshire marijuana laws. In such a circumstance, the child would have to receive a certification from two qualified medical professionals recommending the use of therapeutic cannabis and a parent or legal guardian would be required to register as the patient caregiver. Even with a patient identification card, youth under 18 are never able to make purchases on their own.
Anyone under 18 found to have marijuana who is not a registered patient is subject to misdemeanor charges, punishable by up to one year in jail.
Growing Marijuana at Home
The state currently prohibits the cultivation of cannabis except by licensed treatment centers. Since the state only allows four alternative treatment centers to be licensed at any time, patients and caregivers could benefit from expanded access.
Individuals caught
growing marijuana
are subject to the penalties by weight of marijuana in their possession. If an individual is caught with above the allowable patient or caregiver limits, they are subject to fines up to $350 and misdemeanor charges.
Places to Consume Legally
New Hampshire marijuana laws currently prohibit marijuana from being consumed within an alternative treatment center. The law also prohibits possession and consumption of cannabis, even by registered patients, on the grounds of any law enforcement or correctional facility, at any place of employment without written permission from the employer, at any public recreation or youth center, or on the grounds of any preschool, elementary, or secondary school listed in a drug-free zone.
Smoking or vaporizing cannabis cannot be done anywhere public, including public parks, beaches, fields, and transit. Those caught using marijuana are subject to the same fines and criminal charges associated with possession - misdemeanor charges, up to one year in jail, and fines of no more than $350.
Laws and Bills on the Horizon
Lawmakers in the New Hampshire House of Representatives passed three bills in 2017 seeking to expand the medical marijuana program in certain ways. Only time may tell if these bills become law.
HB160
aims to add Post-Traumatic Stress Disorder to the list of qualifying debilitating illnesses accepted by the state Department of Health and Human Services.
HB157
would amend the list of accepted debilitating diseases and conditions to include chronic pain.
HB472
would allow qualified patients and caregivers to cultivate marijuana in a space not exceeding 50 square feet. Under the measure, any patient may have up to two mature, budding plants and as many as 12 immature plants growing in a locked, secure facility that has been reported to the Department of Health. Possession limits for the cultivation facility would be capped at six ounces of usable marijuana, while possession in public would be limited to no more than one ounce.
A bill has been introduced in the New Hampshire senate which would carry a much greater impact on access to cannabis and cannabis-infused products.
SB233
is an act that would legalize cannabis cultivation, possession, and use by adults age 21 or older. The bill sets a possession limit of one ounce of marijuana flower or up to five grams of concentrated marijuana, such as wax or shatter. Adults would be able to cultivate as many as many as six plants per person. If put into law, it would become effective in January of 2020.
New Hampshire Marijuana Prices and Economic Data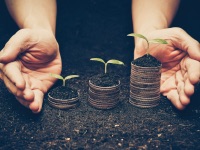 The Use of Cannabis for Therapeutic Purposes Act was passed in 2013. Contained within the pages of laws and limitations, the act requested an annual analysis of industry data including patient, caregiver, and qualified recommending medical professionals volume. This includes where the patients are most concentrated in the state and providing information on the type of illnesses and conditions cannabis is most commonly recommended to treat.
From the 2016 annual report, we know the state has 2,089 registered patients. Total sales reported are close to $600,000. The first alternative treatment center opened in April of 2016. Each patient or caregiver must pay an initial application fee and annual renewal costs of $50, which is deposited into the
Registry Identification Card and Certificate Fund
to be used to oversee the therapeutic use of cannabis program. The 2016 report totals patients and caregivers registered at 2,220, equating to $111,000 in initial and renewal fees.
2017 will be the first full year
that the New Hampshire medical cannabis program will be fully operational.
Marijuana Activities: Things to do in New Hampshire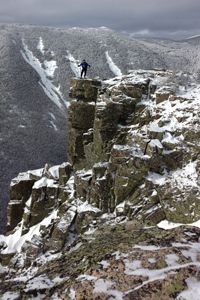 Marijuana can never be smoked or vaporized in a public place, leaving edibles,
oils,
and tinctures as a discreet option to explore the many forests and mountains contained within the state. There are countless trails and rivers tangled across the vast forest, perfect for hiking, biking, fishing, and camping. If you are closer to the cities, explore the large number of museums and historical sites.
Sandwiched between Massachusetts and Maine, New Hampshire is expected to make even further shifts in cannabis policy. In early 2017, Senate Bill 233 began circulating through the State House. SB233 would allow adults age 21 and older to possess, grow, and use cannabis while regulating and taxing the sales. Should this become law, we expect a variety of cannabis-themed tourist activities to join the state economy. Until then, the state is home to
events
, expos, and a variety of outdoor, recreational activities year-round.
The Mount Washington Cog Railway
An enchanting train ride up
Mount Washington
provides patients with an opportunity to consume cannabis while experiencing the forest as only you can by train. A rugged peek up the tallest mountain in New England, this three-hour train ride is guided by the wonders of the open forest and a history dating back over 150 years. At the top of Mount Washington, a museum, cafe, and restaurant are all available.
Take a Harbor Cruise
Offered throughout the day, small cruise liners pull in and out of the various harbors of New Hampshire. In
Portsmouth,
you may take a cruise inland, along the old shipyards where military and industry vessels had been built in times of national need. You may want instead to take a romantic wine cruise out on the harbor, where you will sample and sip five exclusive wines while indulging on luxury cheeses and crackers. You may even depart on a cruise at sunset, complete with an excellent dining experience, to set the tone for the rest of your evening. The majestic mixture of the seafarer and American history complete these beautiful sunset cruises.
The New Hampshire Hempfest & Freedom Rally
An annual festival in celebrating
hemp
, freedom, and the evolving progress in marijuana reform, the
New Hampshire Hempfest and Freedom Rally
supports a cast of multicultural artists and musicians to bring together an interactive, enlivened experience celebrating the push for cannabis legalization.
Franconia Notch State Park
Campgrounds, RV parks, bike paths, rivers, gorges, and even an aerial tramway provide visitors with access to the state park. Whether you are staying for the afternoon or for the week,
Franconia Notch State Park
is a perfect place to get lost in the magnificent open space that New Hampshire is known for. Mountain beaches, boating, hiking, and a variety of other outdoor recreation await those who enter the State Park, located in the White Mountain National Forest.
Strawbery Banke Museum
The
Strawbery Banke Museum
showcases the spirit of New England in a 10-acre living history museum. It features homes, businesses, banks, and state buildings from the American revolution onward. Learn about farming, agriculture, and industry and how the American Revolution and the Civil War changed the way New Englanders lived!
Wait! You're missing the Best Weed Deals...
Get access to exclusive deals & inside info on community events and giveaways!
As seen on: