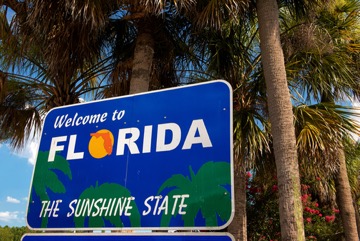 On October 16, 1933, Victor Licata, a Florida resident, brutally murdered his parents, two brothers, and a sister with an axe while they slept. Long a sufferer of mental illness and nearly institutionalized by authorities before the murders, the 21-year-old Licata was framed as the poster boy of marijuana mania by the media, who called him an "addict" and used the murders to stoke fears about the unknown drug and its Hispanic user base. Even the 1936 propaganda film Reefer Madness was said to have been heavily influenced by the Licata murders.
But while prohibitionists used the Licata killings to spread misinformation about marijuana use and the psychology of its users in the following years to enact strict marijuana laws across the country, even decades later the Licata murders were still being referenced for political purposes, as seen in the United Nations' 1966 Bulletin of Narcotics report, "Marijuana and Crime," which relied on long debunked mischaracterizations of marijuana's influence on Licata and his crime.
It wasn't until March 20, 2014 that Florida marijuana laws were revised with the passage of CS/HB 843, also known as the Charlotte's Web measure, which allowed so called low-THC / high-CBD marijuana of 0.5 percent or less THC and more than 15 percent CBD for medicinal use.
Learn more about marijuana in Florida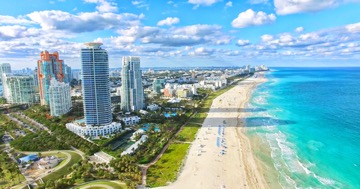 The same year, Florida voters narrowly missed passing Amendment 2 on November 4, 2014, which sought to legalize medical marijuana throughout the state. Introduced that year by a 4-3 vote of Florida's Supreme Court after a challenge brought by the bill's supporters waived the nearly 700,000 signatures needed to qualify for the year's ballot, the bill garnered 57.6 percent of the vote, just missing the 60 percent supermajority needed for a state constitutional amendment.
Two years later, Amendment 2 was again on the ballot and this time easily passed with over 71 percent of the vote on November 8, 2016. Aiming to help alleviate the pains associated with debilitating diseases such as cancer, epilepsy, HIV/AIDS, ALS, Parkinson's and others, the law gave doctors the ability to prescribe marijuana to qualifying patients, but, strangely enough, smoking marijuana was not allowed -- the law included provisions that allowed only vaping, edibles and other applications such as oils, sprays, and pills. It took almost two years for a challenge to hit the courts when Leon County Circuit Court Judge Karen Gievers ruled the ban on smoking unconstitutional, and a year later in March 2019 a new bill removed the smoking ban once and for all for all medical marijuana patients.
Leafbuyer's Featured Florida Dispensaries
If you're looking for
marijuana dispensaries in Florida
, Leafbuyer is here to help. You can use our map to find a location near you, or even a dispensary that offers delivery. We can also help you find a 420-friendly doctor if you're just getting started on your medical marijuana journey. Or just click a link below to jump right to a list of dispensaries.
Florida Dispensaries
Click the map to explore dispensaries in Florida.
Leafbuyer's Cannabis Deals in Florida
For the best
weed deals in Florida
, Leafbuyer has you covered. So whether you're looking for
weed deals in Tampa
, Jacksonville or Miami, you'll be able to find the right dispensary with the best deals all organized for you on Leafbuyer -- because buying weed should be easy, and so should getting a great deal.
Scoop these deals while they're hot!
Find the hottest cannabis deals near you on wax, edibles, ounces of flower, and much more!
See all deals
Save money, subscribe.
Get Exclusive Local Cannabis Deals delivered to your phone and email!!