Thousands of Offers. Millions in Savings.

Get the best cannabis deals sent straight to you...
Get access to exclusive deals & inside info on community events and giveaways!
Learn About Marijuana In Florida
---
Frequently Asked Questions About Marijuana in Florida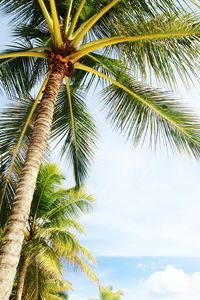 A tropical paradise, Florida is a wave-washed peninsula rich with beaches, tourist attractions, and laid-back residents. Connecting the Atlantic Ocean and the Gulf of Mexico, this south-eastern tip of the United States holds a population near 20 million in its borders. Recently, these citizens decided to introduce big changes to marijuana policy in the Sunshine State.
Is Marijuana Legal in Florida?
Florida has twice voted on medical marijuana laws, passing on both occasions.
When Did Marijuana Become Legal in Florida?
In 2014, Florida passed a low-THC/high-CBD marijuana laws, beginning what was one of the United States marijuana industry's most limited medical programs. In 2016, Florida voters greatly expanded the program, ensuring patients better access to high-THC cannabis products, as well as other various regulatory concessions.
Where Are Dispensaries Located in Florida?
Dispensaries have been licensed and authorized on a limited basis. Currently, there are 14 medical marijuana organizations with active licenses in the state, each covering a specific county or geographic area. As of July 2018, over 40 retail locations are available.
Under Amendment 2, local city and municipal governments have the authority to limit or otherwise ban the operation of medical marijuana dispensaries in their jurisdiction.
Are the Dispensaries Medical or Recreational?
All licensed marijuana dispensing facilities are medical dispensaries. The state has yet to pass legislation allowing the adult use of recreational marijuana.
Who is Eligible to be a Medical Patient in Florida?
In order to be certified for the medical use of marijuana, first, you must be a Florida resident. You must then be under the direct care of a state-certified physician for at least three months. At this point, the physician can issue a certification for medical marijuana and register you into the Florida Compassionate Use Registry. At the time of writing, only the following illnesses have been recognized as eligible for treatment with medical marijuana:
Positive status for HIV/ AIDS
Amyotrophic lateral sclerosis (ALS)
The certifying health professional may request to add additional diseases and conditions to the list.
Patients under the age of 18 may qualify for the program, given an additional physician certification, for a total of two separate medical recommendations. The parent or legal guardian must be the caregiver for any patient under 18.
How Do I Become a Medical Patient in Florida?
After certifying a patient, Florida requires the recommending physician to register them onto the Compassionate Use Registry. After this occurs, the Florida Office of Medical Marijuana Use (OMMU) must again verify that each patient:
Has an approved disease or condition

Has tried other treatments with little success

Is a Florida resident
Once OMMU verifies the patient, they will receive a patient registry identification card in the mail. The final step is for the patient to then pick up and purchase their medical products as ordered by the physician.
Where I Consume Cannabis in Florida?
Smoking is not currently allowed in Florida. Only cannabis oils, edibles, tinctures, sprays, and vaporizers may be used under the 2014 Compassionate Use of Low-THC and Medical Cannabis Act.
Amendment 2, known as the Florida Medical Marijuana Act, in 2016 sought to remove the restriction on smoking from the program while also making full-THC cannabis available to more people than the terminally-ill.
In Spring 2018, a Florida Judge ruled the regulations supporting the medical marijuana program impedes the right to medicine by limiting smoking as a method of consumption. The decision was appealed in May 2018 and has yet to be resolved. At this time, it remains illegal to smoke.
How Do I Get a Job in the Marijuana Industry of Florida?
The Florida Department of Health and Office of Medical Marijuana Use is working on formalizing the regulatory and licensing environment for cannabis-related businesses and their employees. Like caregivers, medical dispensary employees will likely need be 21 or older and be free of drug-related felony convictions.
Visit our jobs board to see current openings!
Is Drug Testing for Marijuana Legal in Florida?
Medical marijuana patients are not protected from drug tests in Florida and employers are not required to allow the use of medical marijuana on the job.
Is Marijuana Delivery Legal in Florida?
As an effort to expand patient access, delivery from the medical cannabis dispensary to the patient is a well-established option, as is transporting medical cannabis from the caregiver to the patient.
How Can I Pay for Marijuana at Florida Dispensaries?
Florida dispensaries do a majority of sales and financial dealings with cash, a result of the continued federal illegality of cannabis on financial institutions.
---
Florida Marijuana Laws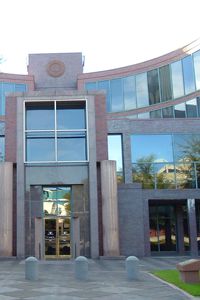 Florida first legalized medical marijuana on a limited basis in 2014. Passed through legislature rather than a ballot measure, the Compassionate Use of Low-THC and Medical Cannabis Act was widely criticized for putting a burden on patients and physicians, limiting access to the program.
Though Amendment 2, passed in 2016, was designed to reorganize and expand the program, eliminating many of the pitfalls the low-THC Act had caused. The state legislature has been quick to limit the implementation of the law, causing confusion across industry operators, doctors, and patients.
Here is what we know about marijuana laws in Florida:
Purchase and Possession Limits in Florida
Under the 2014 Compassionate Use of Low-THC and Medical Cannabis Act, the recommending physician was the individual who placed the order from an approved medical dispensary.
The language of 2016's Amendment 2 ordered the creation of a regulation "that defines the amount of marijuana that could reasonably be presumed to be an adequate supply for qualifying patient's' medical use, based on the best available evidence. This presumption as to quantity may be overcome with evidence of a particular qualifying patient's appropriate medical use."
As of July 2018, the Office of Medical Marijuana Use has defined a 70-day supply as being adequate.
If you are not a medical marijuana patient, possessing any marijuana up to 20 grams is punishable by misdemeanor criminal charges, up to one year in jail, and a fine of no more than $1,000. If caught possessing 20 grams or more, felony criminal charges, up to five years in prison, and fines up to $5,000 may be enforced.
Growing Marijuana at Home in Florida
Florida does not currently allow patients to grow their own marijuana. However, a court-battle for home growing medical marijuana is brewing. Florida only permits cultivation of marijuana by licensed marijuana cultivation facilities.
The cultivation of up to 25 plants is penalized by felony charges, a $5,000 fine, and up to five years in prison.
Marijuana and Driving in Florida
Driving While Intoxicated
Under no circumstance shall a registered patient operate any aircraft, boat, train, or any other motor vehicle while under the influence of marijuana.
The behavior is penalized by fines up to $1,000 and as much as six months imprisonment.
Driving in Possession of Marijuana
A patient may legally transport medicine for personal use within the state, as is the case when a caregiver is providing medicine to their patient.
Marijuana and Minors
Medical marijuana may be recommended to minors younger than 18 only if they receive a certification from two physicians, rather than one. While many cities or counties may have lowered criminal penalties associated with possession and use of marijuana, the use of the substance remains fiercely penalized by the state, no matter what age the individual is.


Get Exclusive Local Cannabis Deals! Just enter your email address and city in the form below
Your information will remain confidential and will not be sold or otherwise shared.

Questions, comments, suggestions and praise
If you have any ideas, comments or suggestions regarding the site or if you are experiencing problems using the site, please feel free to let us know.
Please wait...processing form.


Thank you! Your message has been received.
We will get back to you shortly.


Thank you for your interest in Leafbuyer! Please complete the form below and upload your resume. We will contact you shortly.
Please wait...processing form.


Thank you! Your message has been received.
We will get back to you shortly.

Leafbuyer complies with state laws regarding access to marijuana-related products. To continue, you must be 21 years of age or older or hold a valid medical marijuana card?

Are you eligible to continue?





We're sorry but we cannot let you continue to use the site.