Thousands of Offers. Millions in Savings.

Get the best cannabis deals sent straight to you...
Get access to exclusive deals & inside info on community events and giveaways!
---
Frequently Asked Questions About Marijuana in Florida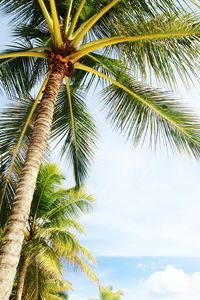 A tropical paradise, Florida is a wave-washed peninsula rich with beaches, tourist attractions, and laid-back residents. Connecting the Atlantic Ocean and the Gulf of Mexico, this south-eastern tip of the United States holds a population near 20 million in its borders. Recently, these citizens decided to introduce big changes to marijuana policy in the Sunshine State.
Frequently Asked Questions About Marijuana in Florida
Is marijuana legal in Florida?
Since 2014,
low-THC marijuana
has been legal on extremely limited medical grounds in Florida. In 2016, the voters decided to greatly expand the program, ultimately ensuring patients better access to full-THC cannabis products, as well as other various regulatory concessions.
Where are the dispensaries?
Dispensaries have been licensed and authorized on a limited basis. Currently, there are eight
medical marijuana organizations
in the state, each covering a specific county or geographic area. Under Amendment 2,
local city and municipal governments have the authority to limit or otherwise ban the operation of medical marijuana dispensaries in their jurisdiction.
Are they medical or recreational dispensaries?
All
licensed marijuana dispensing facilities
are medical dispensaries.
The state has yet to pass legislation allowing the adult use of marijuana
. At the time of writing, there have been numerous petitions filed to legalize recreational marijuana use during the 2018 election cycle, though it is unclear whether they will make it to the ballot.
Who can be a medical patient in Florida?
In order to be certified for the
medical use of marijuana
, first, you must be a Florida resident. You must then be under the direct care of a state-certified physician for at least three months. At which point, the physician can issue a certification for medical marijuana and register you into the Florida Compassionate Use Registry.
At the time of writing, only the following illnesses have been recognized as eligible for treatment with medical marijuana:
Cancer
Epilepsy
Glaucoma
Positive status for HIV/ AIDS
Amyotrophic lateral sclerosis (ALS)
Crohn's disease
Parkinson's disease
Multiple sclerosis
The certifying health professional may request to add additional diseases and conditions to the list. Patients under the age of 18 may qualify for the program, given an additional physician certification, for a total of two separate medical recommendations.
The parent or legal guardian must be the caregiver for any patient under 18.
How do I become a medical patient in Florida?
After certifying a patient, Florida requires the recommending physician to register them onto the
Compassionate Use Registry
. After this occurs, the Florida Office of Medical Marijuana Use (OMMU) must again verify that each patient: has an approved disease or condition, has tried other treatments with little success, and is a Florida resident. Once OMMU verifies the patient, they will receive a patient registry identification card in the mail. The final step is for the patient to then pick up and purchase their medical products as ordered by the physician.
Where can I smoke?
Smoking is not currently allowed in Florida.
Only cannabis oils, edibles, tinctures, sprays, and vaporizers may be used under the 2014 Compassionate Use of Low-THC and Medical Cannabis Act
. Amendment 2, known as the Florida Medical Marijuana Act, in 2016 sought to remove the restriction on smoking from the program while also making full-THC cannabis available to more than the terminally ill. Ultimately, smoking is still prohibited.
How much does marijuana cost in Florida?
The roll-out of the regulatory framework expected across the state includes a lag in pricing details. From what we could gather, patients can expect to spend around
$10-$20 per day on medication
. The Florida Office of Economic and Demographic Research estimates patients pay, on average, $0.15 per milligram of THC or CBD.
How much marijuana can I buy and possess in Florida?
Under the 2014 Compassionate Use of Low-THC and Medical Cannabis Act, the recommending physician was the individual who placed the order from an approved medical dispensary. The language of 2016's
Amendment 2
ordered the creation of a regulation
that defines the amount of marijuana that could reasonably be presumed to be an adequate supply for qualifying patient's medical use
, based on the best available evidence. This presumption as to quantity may be overcome with evidence of a particular qualifying patient' appropriate medical use. At the time of writing, the Office of Medical Marijuana Use has defined a
70-day supply
as being adequate.
Can I grow marijuana? How many plants?
Florida does not currently allow patients to
grow their own marijuana
.
How do I get a job in the marijuana industry of Florida?
The Florida Department of Health and Office of Medical Marijuana Use is working on formalizing the regulatory and licensing environment for cannabis-related businesses and their employees. Like caregivers, medical dispensary employees will likely need be 21 or older and be free of drug-related felony convictions. Visit our
job board
to see current openings!
Is drug testing for marijuana legal in this state?
Medical marijuana patients are not protected from
drug tests
in Florida and employers are not required to allow the use of medical marijuana on-the-job.
Is delivery legal?
As an effort to expand patient access, delivery from the medical cannabis dispensary to the patient is a well-established option, as is transporting medical cannabis from the caregiver to the patient.
How to pay for marijuana in Florida dispensaries?
Florida dispensaries do a majority of sales and financial dealings with cash, a result of the continued
federal illegality of cannabis on financial institutions
.
---
Florida Marijuana Laws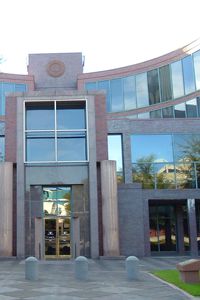 Florida first legalized medical marijuana on a limited basis in 2014. Passed through legislature rather than a ballot measure, the Compassionate Use of Low-THC and Medical Cannabis Act was widely criticized for putting a burden on patients and physicians, limiting access to the program. Though Amendment 2, passed in 2016, was designed to reorganize and expand the program, eliminating many of the pitfalls the low-THC Act had caused. The state legislature has been quick to
limit the implementation
, causing confusion. Here is what we know about marijuana laws in Florida:
Purchase and Possession Limits
The Florida Medical Marijuana Act of 2016 requested the Department of Health to develop a variety of regulations for the industry. One of the many things Amendment 2 had left to be determined was the volume of medication an individual patient could possess, purchase, or grow.
Under the finalized regulations set forth by the Florida Department of Health clarified this to mean a 70-day supply of medical cannabis products.
If you are not a medical marijuana patient, possessing any marijuana up to
20 grams
is punishable by misdemeanor criminal charges, up to one year in jail, and a fine of no more than $1,000. If caught possessing 20 grams or more, felony criminal charges, up to five years in prison, and fines up to $5,000 may be enforced.
Driving while Intoxicated
Under no circumstance shall a registered patient operate any aircraft, boat, train, or any other motor vehicle while under the influence of marijuana.
The behavior is legally checked by fines up to $1,000 and as much as six months imprisonment. A patient may legally transport medicine for personal use within the state, as is the case when a caregiver is providing medicine to their patient.
Marijuana Use by Minors
Medical marijuana
may be recommended to minors younger than 18 only if they receive a certification from two physicians rather than one. While many cities or counties may have lowered criminal penalties associated with possession and use of marijuana, the use of the substance remains fiercely penalized by the state, no matter what age the individual is.
Growing Marijuana at Home
Florida only permits
cultivation of marijuana
by licensed marijuana cultivation facilities.
Places to Consume Legally
Florida specifically forbids medical marijuana consumption of all types in public.
Legalization Outlooks
As of March 2017, the state has at least two proposed initiatives to legalize cannabis for adults age 21 and older. The
Right of Adults to Cannabis Act
proposed by the Floridians for Freedom would legalize the possession, cultivation, and use of marijuana for adults age 21 and older. The
Regulate Marijuana in a Manner Similar to Alcohol to Establish Age, Licensing, and Other Restrictions Act
would also legalize limited cultivation, possession, and use of marijuana by those age 21 and older, while ordering the creation of a new regulatory and licensing system. At the time of writing, neither of the proposed ballot measures have the necessary petition signatures to be included in the 2018 ballot.
Florida Marijuana Prices and Economic Data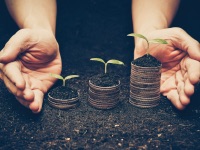 With a population of nearly 20 million, Florida has significant collective buying power. The Department of Health is still in the process of getting regulation set up for the expansion of the Florida medical marijuana program ordered by Amendment 2. Right now, the state does not currently permit dispensaries to host pricing information. According to a report released by the Florida Office of Economic and Demographic Research in March 2017, the average price per milligram (mg) of THC or
CBD
was around $0.15/mg. This would put the price of a 500 mg
hash oil
cartridge at $75. A 100mg edible would be $15.00. Research into operating dispensaries in Florida provided an estimate of $25 per 230 mg vape cartridge, an estimated 10-day supply.
This would suggest a 70-day supply of vape oil for medical marijuana patients would cost an estimated $175.
A 30-day supply of cannabis tincture can cost up to $270. A two-day supply of transdermal patches is generally around $20.
Industry Statistics
As of February 2018, there were over 72,000 patients enrolled in the Florida Medical Marijuana Program. By June 2022, the program is expected to have near 350,000 enrolled patients and is projected to generate at least $140 million in sales annually. Some estimates show this number as high as $400 million. In tax revenues, based on the state sales tax, would come to somewhere between $9- $25 million annually. Cancer is the most common illness patients seeking medical marijuana in Florida are suffering from, followed by epilepsy.
Proposed Legislation
At the time of writing, there are a number of bills making their way through the chambers of the Florida legislature seeking to clarify the rules of the medical marijuana industry.
HB 6049
, introduced in December 2017, seeks to simply the regulations for marijuana growers. The Bill was adopted by the Florida House February 28th, 2018.
HB 1291
, introduced early January 2018, would create a framework allowing minors who are registered in the Medical Marijuana Registry to use medical marijuana products while at school. It is unclear at this time if it will pass. Introduced in January 2018,
SB 726
proposes smoking as an acceptable method of consuming medical marijuana products, a departure from the currently accepted consumption methods.
Marijuana Activities: Things to do in Florida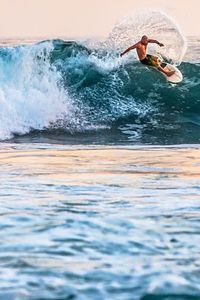 A multicultural land of year-round value, Florida hosts some of the warmest beach waters in the US. While Amendment 2 is positioned to expand the medical marijuana industry in the state, activities, expos, and
events
should experience growth as a complementary market. Until then, it is important to remember Florida marijuana laws prohibit public consumption of medical marijuana products.
The South Florida Medical Marijuana Symposium
A cannabis event unlike any other, the
South Florida Medical Marijuana Symposium
is a meeting of minds. A host of leading medical experts come to discuss the evolution of cannabis research. In 2017, the event focused on the physiology of the endocannabinoid system, an internal biological system that responds to cannabinoids affecting the brain and nervous system. The idea is furthered with analysis of the latest research, exploring treatments in pain and the prospect of slowing Alzheimer's disease.
The Florida Medical Cannabis Conference and Expo
Yet another conference targeting cannabis professionals,
the Florida Medical Cannabis Conference and Expo
is a networking event filled with lectures and discussions about the things affecting the cannabis industry the most. Topics such as federal and state regulation, law enforcement, the political environment, tax and banking solutions, and innovations in technology are covered.
For health professionals, the conference delves into the roles of the endocannabinoid system. Emerging research in cannabinoid-science is put through analysis and discussions surrounding the effectiveness of cannabis in addressing specific medical conditions, including dosing and differences in experience based on the route of administration.
Family Fun in the Orlando-area
The area surrounding Orlando is home to some of the best known theme parks in the world. For patients who had experienced limited mobility due to seizures, spasm, pain, or any of the other accepted medical conditions, they may now have access to some of these theme park, bestowing the magic at Disney World to populations that may otherwise be unable to experience it.
Disney World
is is made up of four amusement parks, two water parks, and a sports complex. Universal Studios has two theme parks, Universal Studios Orlando and the Islands of Adventure park. Most recently, the Wizarding World of Harry Potter was added to the Islands of Adventure.
Legoland also has a claim in the Orlando area, hosting over 50 rides in the 150 acre park. Seaworld is a series of aquariums and habitats for sea life, as well as a variety of shows and events demonstrating the intelligence of aquatic life. Whether you want to laugh or be amazed, Seaworld infuses family fun into every experience they produce.
Wait! You're missing the Best Weed Deals...
Get access to exclusive deals & inside info on community events and giveaways!
As seen on: