Thousands of Offers. Millions in Savings.

Get the best cannabis deals sent straight to you...
Get access to exclusive deals & inside info on community events and giveaways!
---
Frequently Asked Questions About Marijuana in Delaware

At 35-miles across at the widest point and close to 100 miles in length, Delaware is the second smallest state in geographic size in the United States, next to Rhode Island. Located between New Jersey, Maryland, and Pennsylvania, Delaware is home to around one million residents, 381 miles of tidal coastline, and a growing medical marijuana program.
Is marijuana legal in Delaware?
As of March 2017, medical marijuana has been legalized in Delaware. Additionally, the state has
decriminalized possession
of limited amounts for adults 21 and up.
When did marijuana become legal in Delaware?
The Delaware Medical Marijuana Act was signed into law in May 2011, allowing residents with approved medical conditions to access marijuana for treatment. Decriminalization, which removed penalties such as a marks on one's criminal record, jail, and fines, became law in December 2015.
Where are the dispensaries in Delaware?
Dispensaries, or compassion centers, cannot be fully banned by any city, town, or county. Despite medical marijuana having been legalized in 2011, the
first compassion center
location was not fully operational until the summer of 2015.
As of March 2017, only one compassion center has opened to serve patients. However, this may change in the
near future
.
Are they MED or REC dispensaries?
In the coming years, lawmakers in Delaware are expected to
push for adult-use legalization
, similar the measure in Colorado or, more recently, Massachusetts. Until then, only medical marijuana dispensaries may operate legally.
Who can be a medical patient in Delaware?
To be issued a registration card to purchase medical marijuana in Delaware, adults 18 and older must receive a positive diagnosis for one (or more) of the following medical conditions:
Amyotrophic lateral sclerosis (ALS)
Decompensated cirrhosis (such as those seen in Hepatitis C)
Cancer
HIV or AIDS
Agitation of Alzheimer's disease
Post-traumatic Stress Disorder (PTSD)*
Intractable epilepsy
Autism, with aggressive or self-injurious behavior
Any terminal illness
If a condition, disease, or treatment produces any of the following, it may also be an acceptable diagnosis:
Cachexia, also known as wasting syndrome
Severe pain which has not responded to previous medical treatment - whether through surgery or medication - for a duration of at least 90 days.
Severe nausea
Seizures
Persistent or severe muscle spasms, such as those seen in Multiple Sclerosis
Any patient diagnosed with PTSD must be recommended to the program by a psychiatrist. Additionally, minors under 18 may participate in the program, but Delaware has further limited the illnesses or conditions which, in pediatrics, may be acceptably treated with cannabis:
Intractable epilepsy
Cachexia or wasting syndrome
Severe nausea
Painful, persistent, or severe muscle spasms
How do I become a medical patient in Delaware?
After receiving a certification from a physician qualified to practice medicine in Delaware, any certified patient must submit an application to the Delaware Division of Public Health. What you'll need:
Proof of residency in Delaware
Doctor certification
Proof of ID (such as a birth certificate)
Application fee ($125/ year)
Any patient younger than 18
must be recommended
by a pediatric neurologist, pediatric gastroenterologist, pediatric oncologist, or pediatric palliative care specialist. The parent or legal guardian of any patient under 18 must consent in writing to the treatment and agree to be the minor's caregiver.
Where can I smoke?
The
final regulations
supporting the Delaware medical marijuana program prohibit the use of marijuana:
In any school bus or vehicle accessible to the public
On the grounds of any school (except by the patient caregiver, as medically necessary)
At a patient or caregiver's place of employment
At a public park
At a youth recreation center
In any public place
How much does marijuana cost in Delaware?
Compassion centers are
reported to charge
as much as $365 an ounce.
How much marijuana can I buy and possess in Delaware?
Dispensary locations may sell as much as three ounces to a patient or caregiver every two weeks, for a total of six
ounces
per month.
Can I grow marijuana? How many plants?
Growing marijuana remains illegal under Delaware law. Only licensed compassion centers may cultivate marijuana at this time.
How do I get a job in the marijuana industry of Delaware?
All compassion center employees must be at least 21 years old, live in Delaware, and cannot have been convicted by of a misdemeanor-level drug offense in the last five years. Additionally, the individual cannot have been convicted of any felony-level offense. The individual must apply to the compassion center, which will include fingerprinting and a background check Each step is paid for by the applicant or the compassion center.
Is Drug testing for marijuana legal in Delaware?
Unless the employer is going to lose money to state regulation and laws, employers cannot discriminate, upon hire or during the patient's employment, against an employee solely for being a medical marijuana patient. This does not, however, require an employer to allow the use of marijuana on the job, nor does it stop an employer from assessing if someone is intoxicated while at work by taking a drug test.
Is Delivery legal?
Delivery from a compassion facility to a patient does
appear to be legal
. During the transportation, all products must be kept in original packaging and sealed, with a description of the product and date.
How to pay for marijuana in Delaware dispensaries?
Delaware allows marijuana to be purchased with cash or debit card. The continued
illegal status of marijuana
on the federal level keeps credit and many financial services from being legally used in dispensary locations.
---
Delaware Marijuana Laws

Rather than by ballot initiative, medical marijuana became legal in Delaware by an act of the state congress. Signed into law May 13th, 2011, the Delaware Medical Marijuana Act was passed with over
75% support
in the state Senate. To license patients, caregivers, and dispensary locations, the law required a licensing and compliance network be established by the Delaware Division of Public Health, under the Department of Human and Social Services. The law clarified the limitations and responsibilities for physicians, regulators, patients, and law enforcement and set expectations for how a patient may access marijuana or marijuana-infused products.
In December 2015, over four years after the medical marijuana program became law, lawmakers in the state
again voted to reform
laws specific to marijuana, this time removing many of the criminal penalties for possession or use of marijuana for adults 21 and older.
Purchase and Possession Limits
Patients and their primary caregiver are able to possess no more than six ounces at any one time. Additionally, a compassion center may sell no more than three ounces to a patient or caregiver every fourteen days.
Under decriminalization laws, adults 21 and older who are caught in possession of one ounce or less of marijuana are subject to a civil fine of $100. Public consumption remains a criminal offense, complete with a $200 fine and misdemeanor charges.
Driving while Intoxicated
Delaware does not permit the use of marijuana in any vehicle, public or private. Not only is use prohibited, being intoxicated behind the wheel of a vehicle is prohibited for everyone, including valid medical patients. Any individual caught driving while under the influence of marijuana, which is not determined solely by the presence of any marijuana metabolite in the blood of an individual, may have to spend as much as two months in jail and be fined as much as $1,500 for the
first offense
.
Driving while in possession of marijuana
Delaware allows medical marijuana patients and their primary caregiver to possess marijuana and
marijuana-infused products
while in a motor vehicle, yet the patient is forbidden from consuming the product while in the vehicle. Rather, the marijuana must be kept in the original container as sold in the compassion center. To be extra safe, the products should be in a secure place out of reach.
Marijuana Use by Minors
Delaware prohibits the use of marijuana by people of all ages; however, the penalties fluctuate based age. For any person between the ages of 18 and 20, possession of one ounce or less of marijuana is penalized by a civil fine of $100; however, the use of marijuana for those age 18-20 remains a misdemeanor punishable by a $200 fine and as much as five days in jail. For those
under the age of 18
, possession and use remains a misdemeanor, but is fined an amount of only $100.
Minors can be registered into the medical marijuana program by their parent or legal guardian. Minor patients must be recommended to the program by a pediatric neurologist, pediatric gastroenterologist, pediatric oncologist, or pediatric palliative care specialist, and the parent or legal guardian must be the primary caregiver and purchase the medication for the child. Minor patients are eligible to purchase pediatric medical marijuana oils from a dispensary, and nothing else.
As defined, a
pediatric medical marijuana oil
can be one of two things:
Cannabidiol (CBD) oil: Containing at least 15% CBD and no more than 7% THC
THC-A oil: Containing at least 15% THC-A and no more than 7% THC in nonacid form.
Additional formulations of pediatric medical marijuana oils may be recommended and approved by the
Medical Marijuana Act Oversight Committee
.
Growing Marijuana at Home
Marijuana cannot be grown at home legally by any person. Compassion centers are the only facilities in Delaware legally able to grow marijuana for medical patients.
Places to Consume Legally
Between Delaware medical marijuana laws and
decriminalization
, marijuana cannot be consumed:
On a school bus
On the property or grounds of any school, public or private
In any vehicle, public or private
At a public park, youth center, or recreation facility
At any public place
Public places can include
, but are not limited to: alleys, parking lots, sidewalks, streets, parks, playgrounds, stores, restaurants, and anywhere the public is generally accepted. Public consumption is punishable by a $100 fine and possible forfeiture of the marijuana.
Legalization Outlooks
In March 2017, Delaware lawmakers introduced
House Bill 110
, which would create a regulatory framework for licensing businesses to sell marijuana and marijuana-infused products to adults 21 and older. The bill would tax marijuana sales from the cultivator to a product manufacturer (such as an edible or concentrate producer) or dispensary at a rate of $50/ oz on marijuana flower, $15/ oz on all plant parts which are not flowers, and $25/ oz on all immature plants.
The Department of Education and Department of Health and Social Services would each get 20% of the revenue. The destination for remaining revenue has not yet been decided.
Delaware Marijuana Prices and Economic Data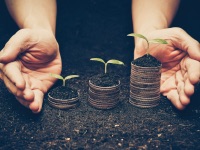 Delaware legalized medical marijuana in the spring of 2011, yet the first dispensary location did not open doors until 2015. The state requires dispensaries to operate on a not-for-profit basis, though this does not require dispensaries to exist as tax-exempt. Delaware experienced the number of patients boom by 480% in 2016, along with a 276% increase in patient applications, bringing the
total number of patients to 1,550
in 2016.
With only one compassion center operational in the state, pricing data remains limited. Word along the grapevine suggests the average cost of an ounce is around
$365
. Patients are able to purchase as much as six ounces per month, or three ounces every 14 days. If the average patient purchases only half of the allowable amount per month, that is a medication cost of over $1,000 per month but this can vary based on the product or
strain
purchased. All things constant, this would translate to roughly $18.6 million in sales annually.
Delaware allows patients who can prove financial hardship to have the $125 application fee waived. In 2016, 1,143 of patients paid the application fee, creating over $140,000 in revenues. Additionally, $55,000 was collected in various fees associated with
compassion center licensing
, putting the value of Delaware's medical industry just below $19 million in 2016.
Marijuana Activities: Things to do in Delaware
The second smallest state in the US and first state to be inducted into the nation, Delaware spans less than ten miles across at it's narrowest point. However, the state has a wealth of events and annual activities, most related to the sea - the state has over 300 miles of tidal coastline and Delaware Bay, a point between the mouth of the Delaware river and the Atlantic ocean. Here are some of our favorite things to do:
The Air Mobility Command Museum
Located on the US Air Force Base in Dover, Delaware, the
Air Mobility Command Museum
showcases the history of military aviation from World War I through the present. The museum's main hangar was used during World War II to develop missile technologies and remained, until the 1990s, as a place where Air Force squadrons were actively stationed. Today, the museum is home to a number of exhibits and a sizeable collection of planes from all over the world.
Funland at Rehoboth Beach
Funland
opened over 50 years ago in Rehoboth Beach, a little town on the southern end of Delaware. Born on the whim of a couple visiting from Pennsylvania, Funland opened in 1962. Today the park is home to twenty rides, 17 games, and an entire arcade. A place for both family fun and individual delight, Funland's boardwalk home brings amusement to all who visit. Funland is extremely reasonable in price, with tickets used for individual rides rather than an admission fee. You can buy any amount of tickets, and the more you buy, the cheaper become (100 tickets for $25)!
Junction and Breakwater Trail
An easygoing six-mile trail built upon a repurposed railroad track, the
Junction and Breakwater trail
is a perfect morning, afternoon, or night activity. Connecting the cities of Lewes with Rehoboth Beach, the flat trail crosses rivers and cuts through densely wooded areas, providing gorgeous views and a truly spectacular way to see the western side of the Cape Henlopen State Park in Delaware Whether you are a walker, runner, cyclist, or boarder, the trail can lighten the spirits, just in a different way than
THC
.
Wait! You're missing the Best Weed Deals...
Get access to exclusive deals & inside info on community events and giveaways!
As seen on: