Thousands of Offers. Millions in Savings.

California's Top Dispensaries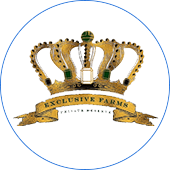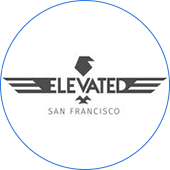 Get the best cannabis deals sent straight to you...
Get access to exclusive deals & inside info on community events and giveaways!
---
Frequently Asked Questions About Marijuana in California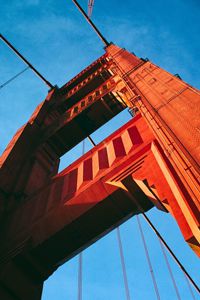 Mountains, beach, sun and snow, California is the west coast behemoth with close to 40 million residents, a rich medical marijuana history, and promising future of adult-use cannabis. When voters approved recreational use in November 2016, California legally joined the nine other states - including Washington D.C, powerfully demonstrating the social and political momentum behind marijuana reform. Now, the state is poised to cultivate thousands of jobs and bolster state tax revenues in the hundreds of millions over the next few years.
Is marijuana legal in California?
California has been a driving force behind marijuana reform in the United States; after all, 1996 brought the medical applications of marijuana into the national spotlight. Titled the "
Compassionate Use Act of 1996
" (CUA), California voters passed the first-ever legal structure for certifying the medical use of marijuana in the U.S.
November 2016 brought Proposition 64, which allows adults to possess, grow, and use cannabis under certain limitations, to the state with the Golden Gate.
Where are the dispensaries?
Dispensaries, cultivation centers, manufacturing facilities, and testing facilities are legally operational in more jurisdictions than not. Under both Prop 215 (or CUA) and Prop 64, county and local governments are given the authority to restrict the licensure specific to their jurisdiction. Simply put, cities
can ban marijuana business
. However, no local government may limit the legal delivery of marijuana products on public roads.
Are they medical or recreational dispensaries?
The passage of Prop 64 signaled swift changes in enforcement, home cultivation, possession, and use. The language of the bill gives several state agencies till no later than January 1, 2018, to begin issuing retail adult sales licenses to businesses.
Medical dispensaries, however, are fully functional in nearly every part of the state. In 2015, there were over 800 operational dispensaries in California, representing an average of
2.1 dispensaries per 100,000 people
.
Who can be a medical patient in California? Who can purchase recreationally?
Medical patients are typically 18 years or older, with exceptions made under specific circumstance for children with debilitating illnesses. To be eligible for a medical card, a physician must diagnose you with one of the following:
Acquired immune deficiency syndrome (AIDS)
Anorexia
Arthritis
Cachexia, or wasting syndrome
Cancer
Chronic pain
Glaucoma
Migraine
Persistent muscle spasms and muscle spasm associated with multiple sclerosis
Seizures and seizures associated with epilepsy
Severe nausea
any other chronic or persistent medical symptom limiting major life activities and health
Once the state begins issuing recreational licenses, recreational customers age 21 and up are able to purchase, possess, cultivate and consume cannabis under certain restrictions.
How do I become a medical patient in California?
California medical marijuana patients need two things before they can
purchase legally
.
A recommendation from a physician in good standing with the state.
A medical marijuana identification card.
Then just head out to the nearest
dispensary or collective
in your area.
Where can I smoke?
Under Prop 64, marijuana consumption cannot be in most public places, but the law leaves open the possibility of businesses specifically for social marijuana use.
How much does marijuana cost in California?
Marijuana products range in price based on the form. Flower, on average, is between $25-$35 a 1/8th, whereas a gram of concentrated cannabis range from $30-$45.
How much marijuana can I buy and possess in California?
Medical patients and registered caregivers are able to carry no more than eight ounces of marijuana at one time.
Once adult recreational sales have begun, individuals age 21 and older can purchase and possess up to one ounce (28 grams) of marijuana flower in public or eight grams of marijuana in the form of concentrates.
Can I grow marijuana? How many plants?
Medical patients and qualifying caregivers are eligible to cultivate up to six mature plants at any one time or twelve immature plants. Adults age 21 and older are eligible to grow up to
six plants at home
, with a maximum of six per residence.
Is Drug testing for marijuana legal in this state?
Drug testing is legal in both medical and recreational markets. Federal law requires public and private employers in California to maintain a drug-free workplace; however, this is not interpreted to extend beyond the hours you are at work.
Is Delivery legal?
Delivery is legal in both medical and recreational markets and cannot be prohibited by any local government on any public road in California.
How to pay for marijuana in California dispensaries?
Dispensaries in California operate on a mostly
cash basis
. While you can use your debit card at many locations, the transaction is often run as though you were making an ATM withdrawal.
---
California Marijuana Laws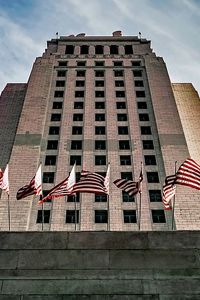 Passing on the 1996 ballot by 10% of the vote, Prop 215 became the first voter-backed initiative in the United States to authorize limited use of marijuana for medical purposes. In the years that would follow, several other legislative endeavors would further refine the laws established by the Compassionate Use Act (CUA).
Over seven million California residents voted to regulate marijuana in a similar way to alcohol -- a legal adult intoxicant. Passing with 57% support, Prop 64 is poised to shift marijuana policy to this effect. While recreational dispensaries are not expected until 2018, the
Adult Use of Marijuana Act
(AUMA) has legalized several cannabis-related activities - such as use, possession, and cultivation - for adults to enjoy in the meantime.
Purchase and possession limits
California medical patients can possess up to
eight ounces
of marijuana at any time. Patients can be authorized to use more by the recommending physician as necessary for treatment.
Under Prop 64, the AUMA, recreational customers age twenty-one and older in the state are able to purchase one of the following:
up to one ounce, or 28 grams, of marijuana flower or
up to eight grams of concentrate per individual
If an individual possesses more than these amounts in public (not including marijuana from at-home cultivation), he or she could face misdemeanor criminal charges, fines up to $500 dollars, and up to six months in jail.
Driving while intoxicated
Both Prop 215 and Prop 64 prohibit the operation of a vehicle while using marijuana or marijuana products. Under the current laws, medical patients are provided no protections from
drugged driving convictions
.
Drugged driving currently carries fines up to $1,000 and up to six months in jail just for the first offense, including suspension for six months of an individual's drivers license.
Driving while in possession of marijuana
Adults over 21 and registered medical patients & caregivers may transport up to the possession limits defined above as long as the cannabis or cannabis products are not for sale or distribution. Even though
Washington
,
Oregon
, and
Nevada
have also legalized adult and medical cannabis use, transporting marijuana beyond state lines remains tenable to trafficking.
While being stopped by police is a matter of chance, federal laws preside over interstate commerce. Unfortunately, this means
felony trafficking
charges can be brought against an individual.
Marijuana use by minors
Minor populations are still a highly contested population when it comes to cannabis use, cultivation, possession, and purchase. As a result, many
penalties associated with youth sales or use
are harsh in California.
If an adult is caught providing marijuana to someone between the ages of 18 and 21, you face a petty civil violation. Providing cannabis to someone between the ages of 15 and 18 means felony charges and up to five years in prison are real legal possibilities. Lastly, if one provides marijuana to someone 14 or under, you face seven years in prison.
For individuals under 21, possession can yield misdemeanor criminal charges, fines between $250 and $500 dollars, and include jail sentences up to six months. There are exceptions for medical patients caught carrying marijuana within the confines of a recommended treatment.
Growing marijuana at home
Marijuana can be grown at home in both recreational and medical markets. Local areas can ban either indoor or outdoor cultivation, but growing cannot be entirely forbidden. Medical patients may entrust a caregiver to do this on their behalf.
Under Prop 64, adults age 21 and over may cultivate up to six plants each with a maximum of six plants per household residence. If you grow more than the allowed limit, a misdemeanor charge, a $500 dollar fine and up to six months in jail are possible penalties.
Choosing to manufacture
concentrated cannabis
products, particularly involving volatile chemicals, could mean a $50,000 fine and up to seven years in prison.
Places to consume legally
By March 1st, 2018 the California Division of Occupational Safety and Health is required to assess the licensing regulations for facilities allowing on-site consumption of marijuana or marijuana products. In lieu, however, the safest places to consume remain private residences.
Marijuana consumption in public falls under the California Controlled Substances Act, with a resulting fine to the tune of $150.
California Marijuana Prices and Economic Data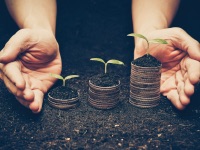 While a newly defined tax structure for retail sales has been defined, it won't be implemented fully until after recreational licenses have begun to be issued in 2018. Here's a snapshot of what you can expect to pay at California dispensaries in 2017.
Prices of Flower
1 gram: $6-$12
1/8oz: $25-$35
1/4oz: $45-$75
1/2oz:$110-$150
1 oz: $160-$275
Prices of Concentrates
Wax (1 gram): $30-$40
Shatter (1 gram): $30-$45
Live Resin (1 gram): $70-$90
Oil Cartridge (500mg): $30-$50
Kief (1 gram): $10-$15
Edible pricing is prone to high fluctuations in pricing and potency. In general, a 100mg edible costs between $10 and $15. Edibles beyond 100mg in strength typically do not cost more than $45, and that is only for those containing upwards of 1,000mg.
Medical patients under Californian marijuana law are able to possess up to
eight ounces
of marijuana with no state defined purchase limit. However, there are still legal penalties for possession above the limits.
Once the recreational market is fully implemented, adults can purchase up to an ounce of marijuana or up to eight grams of marijuana concentrates.
Tax Revenues
In 2015, medical marijuana sales in California soared past
$2.7 billion
. By 2020, the cannabis trade in California is expected to be worth over $6 billion. Up until the passage of Prop 64, medical marijuana patients were required to pay state sales taxes on medical products. Following
legalization in 2016
, this was no longer the case. Medical patients are now required to pay the state excise tax on retail sales, but no sales tax.
Per Prop 64, taxes are to be collected at the following rates for sales of marijuana. First, the state taxes at a rate of $9.25/ oz for flower and $2.75 for trimmings when transported from the cultivator to the manufacturer or retailer. Certain medical cultivation is excluded. Second, there is a 15% excise tax on the retail sales of marijuana.
In 2013, California saw upwards of
$60 million
in medical marijuana tax revenues from sales tax. Under the revised tax structure, the state stands to gain
hundreds of millions
of dollars in annual tax revenues - a figure that tantalizingly could exceed $1 billion in just a few years. After being deposited into the California Marijuana Tax Fund, here's where the revenues will go:
$2 million annually goes to University of California San Diego Center for Medical Cannabis Research to continue the study of the therapeutic and medical benefits of marijuana.
$3 million annually till 2023 to the Department of the California Highway Patrol for developing a uniform process of evaluating marijuana impairment while operating a vehicle.
$10 million per year till 2029 will go to public California universities for the collection of data to understand the impact of Proposition 64 on the population at large. The results would be used to recommend future policy.
$10 million, increasing each year by $10 million until, in 2022, it will be capped at $50 million per year that is dedicated to grants in local health and community nonprofits that organize mental health and substance use treatment services, legal services, and job placement.
Any remaining tax revenues will be dedicated to the following:
20 percent to grant programs aimed at reducing negative health and safety impacts, including those focused on reducing driving while under the influence.
20 percent to assess, relieve and prevent environmental damage illegal marijuana cultivation.
60 percent goes to youth drug education, prevention, and treatment options and programs.
California used to spend nearly $200 million annually prosecuting low-level marijuana offense. With the implementation of the recreational market, the savings in policing expenses may additionally bolster the economic benefit to the state.
California Norml
estimates that legalization will contribute up to 110,000 jobs and $2.5 billion or more in legal wages to the state economy.
Marijuana Activities: Things to do in California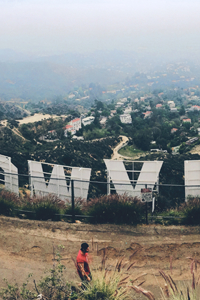 In the years to come, the adult use marketplace will likely inspire tours and activities related to the state cannabis industry. While marijuana use in California is prohibited in public under most circumstances, this does not indicate any lack of things to do. Cannabis-themed weddings, gourmet infused catering, artistic and health inspired activities and lodging opportunities are just a few of the options in the Golden state.
Ganja Yoga
An up-and-coming trend in San Francisco, Ganja Yoga blends the sensory stimulation of yoga and cannabis consumption to enhance the physical and mental effect of both. Described as "
more meditation than cardio
", ganja yoga is a pairing that is both refreshing and relaxing, enlivened and enlightened.
Dispensary Social Clubs & Lounges
Many medical dispensaries not only host a place to purchase marijuana, they offer a members lounge. Member lounges are reserved for active medical patients currently. This is expected to change with the rollout of the recreational industry in early 2018, but until then medical patients can purchase their wares with rented bongs and vaporizers.
Puff, Pass, and Paint
Beginning in Denver and expanding their territory with every passing year,
Puff, Pass and, Paint
are the cannabis equivalent of the canvas and cocktails events. Each class comes with a canvas, paints, and brushes. Cannabis use is allowed, encouraged but not necessary to have an awesome experience.
Cannabis-Themed Weddings
With the legalization of recreational marijuana, cannabis aficionados are sure to infuse their other passions with their favorite herb legally - so why not a wedding? From the property location, the reception, the food, and the cake, marijuana weddings are sure to be the high-note of your cherished day.
Marijuana Hotels, Lodges, and Inns
California has very particular laws when it comes to
smoking indoors
. Currently, smoking cannabis falls under the same indoor smoking requirements as tobacco, limiting lodges with over 50 rooms to allow no more than 20% to be smoking. Still, many businesses are careful about advertising being marijuana-friendly. The recreational market will likely inspire further development of cannabis hospitality in the state. Until then, the best course of action remains to call and ask.
Trade Expos and Competitions
California hosts a
variety of trade shows
, music festivals, product competitions, and award ceremonies related to hemp and cannabis. Innovations in techniques and technology are carefully explained during seminars from some of the industry's greatest minds, including politicians, scientists, lobbyists, and reform advocates from across the world.
Wait! You're missing the Best Weed Deals...
Get access to exclusive deals & inside info on community events and giveaways!
As seen on: