Thousands of Offers. Millions in Savings.

California's Top Dispensaries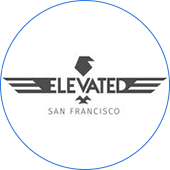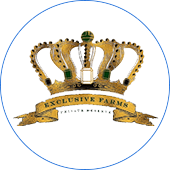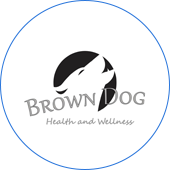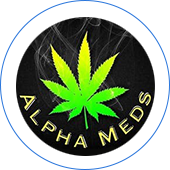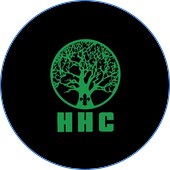 Get the best cannabis deals sent straight to you...
Get access to exclusive deals & inside info on community events and giveaways!
Learn About Marijuana In California
---
Frequently Asked Questions About Marijuana in California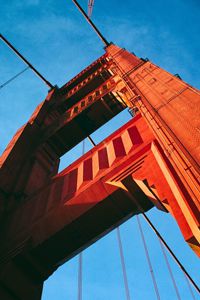 Mountains, beach, sun, and snow, California is the west coast behemoth with a rich medical marijuana history and promising future of adult-use recreational cannabis. When voters approved recreational use in November 2016, California legally joined the nine other states - including Washington, D.C. - in demonstrating the social and political momentum behind marijuana reform. Now, fully-immersed California is poised to cultivate thousands of jobs and bolster state tax revenues in the hundreds of millions in the next few years.
Is Marijuana Legal in California?
Yes, with certain limitations.
When Did Marijuana Become Legal in California
California has been a driving force behind marijuana reform in the United States; after all, 1996 brought the medical applications of marijuana into the purview of the nation. Titled the "Compassionate Use Act of 1996"(CUA), California voters passed the first-ever legal structure for certifying the medical use of marijuana in the United States.
November 2016 brought Proposition 64 to state with the Golden Gate, allowing adults to possess, grow, and use recreational cannabis under certain limitations.
Where are Dispensaries Located in California?
Dispensaries, cultivation centers, manufacturing facilities, and testing facilities are legally operational in most of California. Under both Prop 215 and Prop 64, county and local governments are given the authority to restrict the licensure and enact local ordinances and regulations specific to their jurisdiction.
Simply put, cities can ban marijuana businesses. However, no local government may limit the legal delivery of marijuana products on public roads.
Are They Medical or Recreational Dispensaries?
Both recreational and medical dispensaries are fully-functional in nearly every part of the state. In 2015, there were more than 800 operational medical dispensaries in California, representing an average of 2.1 dispensaries per 100,000 people.
Who Can Be a Medical Patient in California? Who Can Purchase Recreational?
Medical patients are typically 18 years or older, with exceptions made under specific circumstances for children with a debilitating illness. A physician must certify that you qualify by certifying a diagnosis and treatment recommendation for the following debilitating illness:
Acquired immune deficiency syndrome (AIDS)
Cachexia, or wasting syndrome
Persistent muscle spasms and muscle spasm associated with multiple sclerosis
Seizures and seizures associated with epilepsy
and any other chronic or persistent medical symptom limiting major life activities and health
Once the state begins issuing recreational licenses, recreational customers ages 21 and older are able to purchase, possess, cultivate, and consume cannabis under certain restrictions.
How Do I Become a Medical Patient in California?
California medical marijuana patients need two things before they can purchase legally:
The approval of a physician in good standing with the state's recommendation.

A medical marijuana identification card.
Then just head out to the nearest dispensary or collective in your area!
Where Can I Consume Marijuana?
Under Prop 64, marijuana consumption is not to be done in public. The law leaves the possibility of operational licensure of business specifically for social marijuana use. The safest places to consume remain as private residences and property, including many members-only dispensaries or collectives.
Marijuana consumption in public falls under the California Controlled Substances Act, with a resultant fine to the tune of $150.
Is Drug Testing for Marijuana Legal in California?
Drug testing is legal in both medical and recreational markets. Federal law requires public and private employers in California to maintain a drug-free workplace. It is unclear whether some employers interpret this to extend beyond the hours you are at work.
Is Delivery Legal in California?
Cannabis delivery is legal in both medical and recreational markets and cannot be prohibited by any local government on any public road in California.
How Can I Pay for Marijuana in California Dispensaries?
Dispensaries in California operate on a mostly cash basis. While you can use your debit card at many locations, the transaction is often run as though you were making an ATM withdrawal.
---
California Marijuana Laws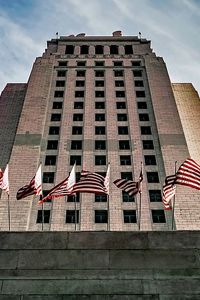 Passing on the 1996 ballot by 10 percent of the vote, Prop 215 became the first voter-backed initiative in the U.S. to authorize limited use of marijuana for medical purposes. In the years that would follow, several other legislative endeavors would further refine the laws as laid down by the Compassionate Use Act (CUA).
Over seven million California residents voted to regulate marijuana in a similar way to alcohol -- a legal adult intoxicant. Passing with 57 percent support, Prop 64 is poised to shift marijuana policy to this effect. The Adult Use of Marijuana Act (AUMA) has legalized several cannabis-related activities - such as use, possession, and cultivation - for adults to enjoy in the meantime.
After lawmakers in California began crafting regulations for the recreational industry, the Medicinal and Adult-Use Cannabis Regulation and Safety Act (MAUCRSA) was passed. MAUCRSA set up a uniform regulatory and licensing agency for both medical and recreational cannabis markets.
Purchase and Possession Limits
Medical patients and registered caregivers are able to carry no more than eight (8) ounces of marijuana at one time.
Adult-use recreational sales can be done by individuals age 21 and older. Consumers of the appropriate age can possess up to one ounce (28 grams) of marijuana flower in public or eight grams of marijuana concentrates.
California medical patients can possess up to eight ounces of marijuana at any time. Patients can be authorized to use more by the recommending physician as necessary for treatment.
If an individual possesses more than these amounts in public (not including marijuana from at-home cultivation), misdemeanor criminal charges, fines up to $500 dollars and up to six months in jail are within legal purview.
Marijuana and Driving in California
Driving While Intoxicated
Both Prop 215 and Prop 64 prohibit the operation of a vehicle while using marijuana or marijuana products. Under the current laws, medical patients are provided with no protections from drugged driving convictions.
Drugged driving currently carries fines up to $1,000 and up to six months in jail just for the first offense, including a six-month suspension of an individual's drivers license.
Driving While in Possession of Marijuana
Adults over the age of 21 and registered medical patients and caregivers may transport up to the possession limits defined above as long as the cannabis or cannabis products are not for sale or distribution. Even though nearby states Washington, Oregon, and Nevada have also legalized adult and medical cannabis use, transporting marijuana beyond state lines remains tenable to trafficking.
As of July 2018, federal laws preside over interstate commerce. Unfortunately, this means felony trafficking charges can be brought against an individual for transporting marijuana across state lines.
Growing Marijuana at Home in California
Marijuana can be grown at home for both recreational and medical reasons. Cannabis can be grown indoors or outdoors but can not be entirely forbidden. Medical patients may entrust a caregiver to do this on their behalf. Medical patients and qualifying caregivers are eligible to cultivate up to six mature plants at any one time or twelve immature plants
Under Prop 64, adults ages 21 and over may cultivate up to six plants each with a maximum of six plants per household residence. If you grow more than the allowed limit, a misdemeanor charge, a $500 dollar fine, and up to six months in jail are possible penalties.
Choosing to manufacture concentrated cannabis products, particularly involving volatile chemicals, carries the possibility of $50,000 fines and up to seven years in prison.
Marijuana and Minors
Underage persons are still a highly-contested population when it comes to cannabis use, cultivation, possession, and purchase. As a result, many penalties associated with youth sales, possession, and consumption are harsh in California. Individuals 17 years or younger may participate in the medical marijuana program. However, youth patients are unable to purchase medical cannabis on their own and must have a registered caregiver.
Sale to Minors
If an individual is caught providing marijuana to someone between the ages of 18 and 21, decriminalization laws make this amount to a petty civil violation. However, if persons 18 or older provide marijuana to someone under 18, but not younger than 15, felony charges and up to five years in prison are real legal possibilities.
If you are 18 or older caught selling to someone 14 or under, prison time increases to a potential seven years.
Possession by Minors
For individuals under 21, possession can yield misdemeanor criminal charges, fines between $250 and $500 dollars and include jail sentences lasting up to six months. There are exceptions for medical patients caught carrying marijuana within the confines of a recommended treatment.


Get Exclusive Local Cannabis Deals! Just enter your email address and city in the form below
Your information will remain confidential and will not be sold or otherwise shared.

Questions, comments, suggestions and praise
If you have any ideas, comments or suggestions regarding the site or if you are experiencing problems using the site, please feel free to let us know.
Please wait...processing form.


Thank you! Your message has been received.
We will get back to you shortly.


Thank you for your interest in Leafbuyer! Please complete the form below and upload your resume. We will contact you shortly.
Please wait...processing form.


Thank you! Your message has been received.
We will get back to you shortly.

Leafbuyer complies with state laws regarding access to marijuana-related products. To continue, you must be 21 years of age or older or hold a valid medical marijuana card?

Are you eligible to continue?





We're sorry but we cannot let you continue to use the site.