As of 2016, it was reported by the U.S. Census Bureau that 39.25 million people live in California, and that number continues to increase. Not only does California have beautiful weather, countless beaches, and awesome sights to see, it's also one of the eight U.S. states (including Washington, D.C.) that have recreationally legalized weed.
In November of 1996, California enacted a medical marijuana program so that legal medical patients could have access to natural and effective medicine. Since then, the state government approved of recreational marijuana, but there are some important factors that people should be aware of before carrying and/or consuming weed in public. You must know how much weed you can carry legally in California!
Proposition 215
Under Proposition 215 (California's Compassionate Use Act), medical patients are entitled to whichever amount of cannabis is necessary for their personal medical use. This specific proposition covers cannabis possession and cultivation for personal medical usage. However, medical patients can be arrested if they end up exceeding reasonable weed possession, including carrying too much weed and/or growing too much, and it's possible for them to be cited and/or fined for not following California's local laws.
Under California's MMRSA (Medical Marijuana Regulation and Safety Act), which went into effect on January 1st, 2016, qualified medical patients are able to cultivate up to 100 square feet for medical usage, and primary caregivers are able to cultivate up to 500 square feet serving five or fewer patients, as stated by CANORML.org.
Proposition 64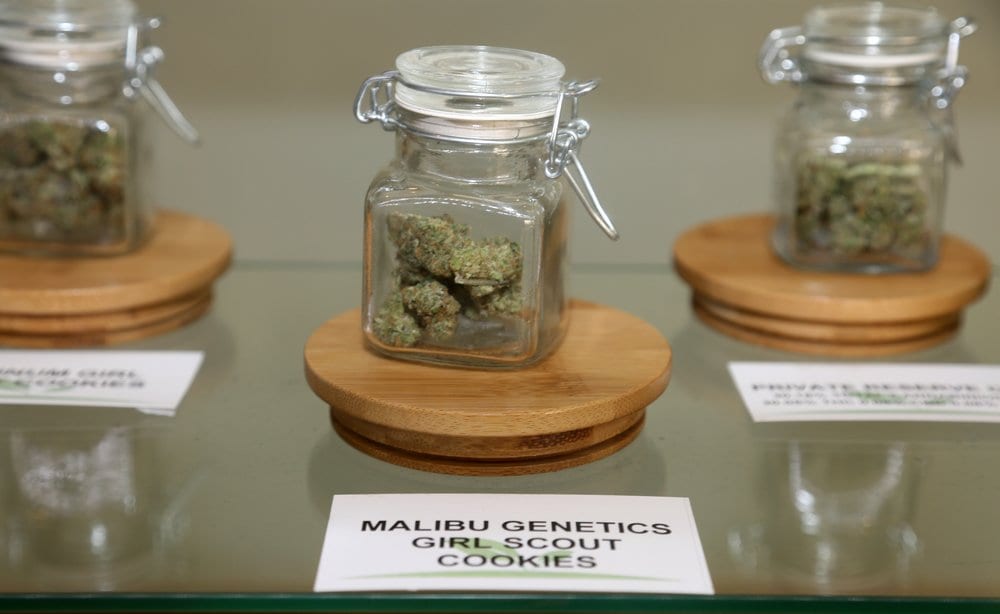 Regarding the specific amount of weed you can legally carry, as of the newly enacted Proposition 64, adults can legally possess/carry as much as 1-ounce of weed of the flower/bud or eight grams of concentrate such as oil, hash, and/or dabs. Proposition 64 was passed on November 9th, 2016 with a 57 percent voter approval, and it was added into California law for several reasons, including the following:
Proposition 64 includes reducing penalties for most illegal cultivation, sale, transport, and possession-for-sale offenses from felonies to misdemeanors, it establishes a licensed regulation system for commercial production and sale of adult recreational cannabis (beginning January 1st, 2018), it allows for industrial hemp production, and it prohibits smoking and consumption of weed in any 'public place' or while driving, possession on school grounds, or possession of an open container of weed while driving or riding a motor vehicle.
Additionally, Proposition 64 does not apply to federal property such as California national parks. Since cannabis remains an illegal Schedule I substance under the U.S. Controlled Substance Act, cannabis patients and recreational users cannot consume weed in all areas of the state without facing potential consequences.
Regarding the future of recreational weed in California, in 2018, Proposition 64 resulted in the sale of marijuana for adult use in licensed dispensary under established regulations by both the state Department of Marijuana Control and local governments. Also, all forms of marijuana undergo state and local taxes.
California Weed in 2018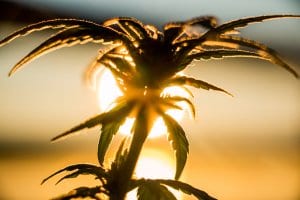 As long as you are older than twenty-one and you are a California resident, it's legal to use, possess/carry, share, and/or grow weed at home. As of right now, adults cannot ingest or smoke weed in all public areas; however, Proposition 64 will eventually allow for licensed on-site consumption, according to Time.com.
Although you can legally carry a large amount of weed in California (up to one ounce of dried flower) and grow up to six plants in your private home, there are still regulations in place that cannabis users have to follow. Come 2018, lots of changes will take place, so be sure to keep up with Leafbuyer's blog to find out the latest California recreational weed updates.
---
To obtain a medical marijuana card in California, you can fill out the medical evaluation form and other personal information online. For more information on this, read the following article:
https://www.leafbuyer.com/blog/how-to-get-a-medical-marijuana-card-online-in-california/
If you have a medical marijuana card and you want to purchase some weed and legally carry it while on the go, check out the article below that lists some of California's best dispensaries: https://www.leafbuyer.com/blog/must-visit-california-dispensaries-for-this-summer/