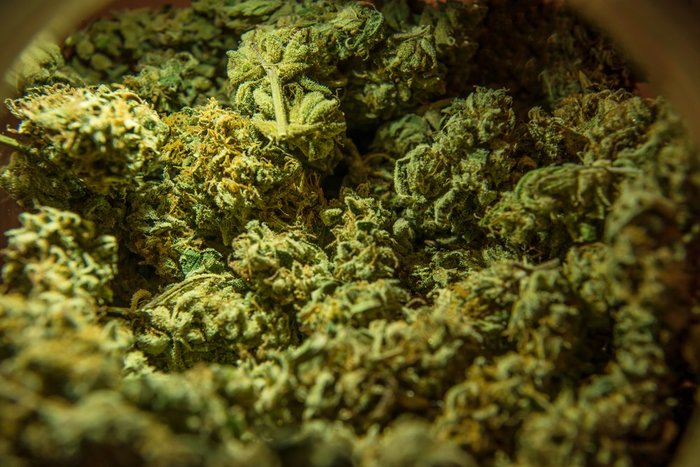 It's almost 2018, which means that California's recreational marijuana program will soon go into effect. However, recreational users cannot legally purchase marijuana yet, especially from marijuana delivery services.
Yes, there are marijuana delivery services, and this market is booming in California, but for the next month at least, they only serve medical cardholders. For them, there's no need to venture out to a dispensary because they can just place an order online and receive the product straight to their door. Who wouldn't want to take advantage of this opportunity?
Read on to find out more details about these delivery services and when recreational marijuana delivery services could become available.
Why Marijuana Delivery Services Are Booming
Retail marijuana dispensaries are slowly being phased out in California, especially Los Angeles dispensaries, which keep getting shut down. Due to extensive dispensary zoning requirements, complaints from neighboring communities, and the risk of getting robbed, lots of marijuana businesses have transitioned into a different direction: marijuana delivery services.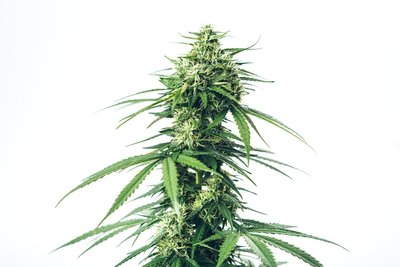 Instead of customers venturing out to dispensary storefronts, they can just order their desired products online and wait for a delivery driver to bring it to their home. Small marijuana start-ups have thrived off the diverse customer base that's being served. This customer base consists of homebound medical cardholders, people living within communities that ban dispensaries, and people living in areas where there aren't nearby dispensaries.
In general, lots of medical marijuana consumers, entrepreneurs, and dispensary owners are moving towards implementing mobile marijuana collective businesses to provide medical consumers with safe access to their product. Since numerous storefront medical marijuana dispensaries have been under attack in recent years, an innovative transition was necessary.
How to Legally Start a Marijuana Delivery Business
According to an LA Cannabis Law Group article about mobile marijuana services, "Delivery services can be legal under California state law and can be operated with the same legal protections that are afforded to qualified cardholders, who collectively cultivate medical marijuana."
The next steps involve incorporating the business as a nonprofit mutual benefit corporation under California's state laws. By doing this paperwork, you open up the possibilities of legally operating a mobile medical marijuana collective, delivery service, or storefront location.
Furthermore, due to the Federal Department of Justice shutting down numerous San Diego retail dispensaries, San Diego gladly transitioned to delivery services because it's safer, more cost-effective, and more convenient for customers.
California's Attempt at Controlling Marijuana Delivery Services
Moreover, California lawmakers, including those in Sacramento, have been trying to draft rules and restrictions for marijuana delivery businesses so they can shut them down. However, most of the delivery businesses are still operating, according to Sacramento Bee.
Currently, there are hundreds of medical marijuana mobile delivery services, which operate in an unregulated sector within the marijuana economy. Eventually, this form of business will expand into recreational marijuana delivery services rather than solely medical.
Last year, Sacramento presented guidelines for issuing medical marijuana delivery permits, which only allow deliveries from the city's thirty existing licensed dispensaries.
However, independent/freelance delivery businesses continue to thrive. Sacramento lawmakers attempted to put an end to marijuana delivery services, but it didn't work as they expected it would. Something that separates California from other states is that each individual county can decide for themselves whether they want marijuana delivery services to operate there or not. Thus, Sacramento County, Folsom, Citrus Heights, Rancho Cordova, and Elk Grove all ban marijuana delivery services. This won't stop other marijuana delivery services from operating, though.
Recent California Legislative Moves
Recently, California's governor, Jerry Brown, signed a bill to tax, license, and govern California's medical marijuana industry for 2018. The goal of this legislation is to track marijuana transactions while diminishing black market sales. However, this legislation failed to factor in marijuana delivery businesses. The rules state that only licensed dispensaries can execute marijuana delivery services, but businesses have found ways to get around this.
On the same note, the law that was signed by California's governor doesn't apply to marijuana delivery services as much as it does with using zoning regulations to limit the number of marijuana storefront dispensaries, according to a Sacramento Bee article. Although mobile marijuana businesses are prohibited under Prohibition D, few businesses have been prosecuted thus far.
Possibility of Recreational Marijuana Delivery Services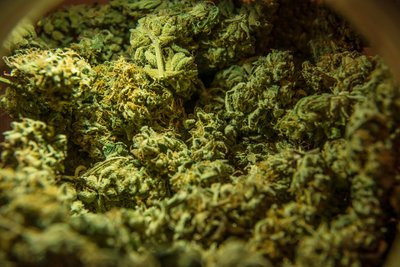 Fortunately, there's a strong possibility that marijuana delivery services could expand to serving recreational users by 2018. This move would be significant because recreational marijuana delivery services would bring in lots of revenue and tax money that California would gladly accept.
Marijuana Delivery Services' Purchasing Limits & Requirements
There are different requirements that must be met to place orders for marijuana deliveries, which include living in a state where medical marijuana is legal. Also, you'll need a prescription and doctor's note explaining why you qualify for medical marijuana. Additionally, you may need to register as a member of the marijuana delivery business you choose to use, which then requires you to provide a copy of a doctor's note and a photo ID.
Lastly, if you're a medical marijuana cardholder, you'll still have to abide by California's possession limits. According to Proposition 64, adults can legally possess/carry as much as one ounce of flower/bud or eight grams of concentrates like oil, hash, or dabs. Here's a list of possession limits in other states.
Overall, nationwide, marijuana delivery services have almost tripled in just three years from 877 to 2,617, according to The LA Times. Thus, it's safe to say that when recreational marijuana delivery services start operating, that figure will significantly increase while bringing in new customers and more revenue. On top of this, California will most likely be viewed as a model for other U.S. states to learn from regarding medical and recreational marijuana delivery services.
For more information on California's recreational rollout and the accompanying regulations, click here:
California Has Rules Ready for January Marijuana Legalization
If you're interested in working in the cannabis industry in LA, check out the article here to learn more:
5 Available Marijuana Jobs in Los Angeles, California