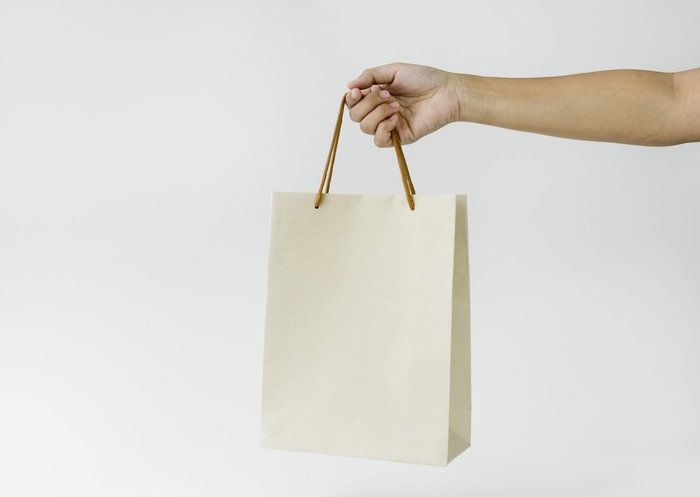 Do you live in a state where recreational marijuana is legal? How about medical? If you answered yes to either of these questions, then you might be able to get marijuana delivered right to your door. Over the years, the marijuana industry has significantly evolved. Nowadays, marijuana consumers don't need to travel to a brick-and-mortar pot dispensary to get their medicine. Instead, in some states, marijuana consumers can place a delivery order over the phone or online and have marijuana products brought to them without ever having to leave home. To save you the headache, we've put together a handy guide to marijuana delivery services in each state.
U.S. States that Offer Marijuana Delivery Services
Currently, multiple U.S. states offer legal marijuana delivery services. Some only have a medical marijuana program in place, and others have added recreational access. The states that currently offer marijuana delivery services include Arizona, Alaska, California, Colorado, Maine, Maryland, Nevada, New Mexico, New York, Oregon, Rhode Island, and Vermont.
If you currently live in any of these states or you plan on moving to one of them in the future, keep reading to learn more about each state's specific marijuana delivery services and businesses you can contact to receive marijuana delivered right to your home.
Although Alaska hasn't authorized any official marijuana delivery licenses yet, a few marijuana delivery services operate in a gray area within the state. One delivery business, a non-profit, volunteer-run co-op that's based out of Anchorage, is called Absolutely Chronic Delivery Company (ACDC). They deliver to residents in Fairbanks, Anchorage, Eagle River, Palmer, and Wisilla. Alaska residents must pay for their delivery order, but it's not referred to as a transaction. Instead, gifts of marijuana are exchanged for gifts of money that range anywhere from $40-50, plus an average $10 delivery fee.
To receive marijuana gifts from ACDC, residents must show a valid state ID to prove they are over 21 years old. Also, they must confirm their order with the delivery driver upon receiving their herbal gifts. Besides ACDC, other state marijuana delivery businesses include ABC Deliveries and Discreet Deliveries. Keep in mind that these services operate in a gray area, since Alaska lawmakers haven't issued any official marijuana delivery licenses yet.
In Arizona, medical marijuana has been legal for over 7 years. The state's medical marijuana initiative (Proposition 203) was approved by Arizona voters in November 2010, and since then it's significantly evolved. Under the Arizona Medical Marijuana Act, medical marijuana consumers can get their medicine delivered to them without leaving home. To receive a medical marijuana delivery, though, you must be a state-registered medical marijuana consumer and/or registered caregiver.
Under the same Arizona Act, all marijuana delivery services are either operated by or partnered with an Arizona state-licensed dispensary. Also, Arizona requires all dispensaries and their agents to register with the state.
So far, there are multiple marijuana delivery services that Arizonans can take advantage of. If you live in Phoenix, Tucson, Flagstaff, Northern or Southern Arizona, you're in luck, because different marijuana delivery services travel to consumer residences within these regions. Some of the most popular marijuana delivery services in Phoenix include Green 2 Go, Sunday Goods, and Supurb. But a quick search online will yield many options, no matter where you live in Arizona.
Medical marijuana has been legal in California since 1996, but as of January 1st of this year, recreational marijuana is also legal. Although the marijuana market is huge in California, another market has taken off recently: marijuana delivery services. To receive a legal marijuana home delivery, you must meet certain requirements. For example, you'll need a prescription and doctor's note that explains why you qualify to use marijuana as medicine. Once you have that, you can contact a variety of cannabis delivery services like Select Supply Delivery and get cannabis delivered to your door!
Also, you may need to register as a member of the marijuana delivery company you select. From here, you must show proof of your residency in California and that you're at least 21 years old. Although certain California counties prohibit the operation of marijuana delivery services, many others support the industry. Therefore, be sure to research whether you can receive a legal marijuana delivery to the specific city or county you reside in.
Although marijuana is recreationally legal in Colorado, state legislators are still working on putting together and passing a marijuana delivery service bill (House Bill 1092). If the bill passes, home-delivered medical and recreational marijuana will be allowed.
Additionally, if the bill is signed into law, Colorado licensed delivery providers could select and pick up medical or recreational marijuana products from a licensed dispensary or retail shop and proceed to deliver those products to a registered state medical marijuana cardholder or Colorado resident who's at least 21 years old.
Whenever HB 1092 passes, the state will implement a pilot marijuana delivery service program. From here, Colorado could begin issuing delivery licenses as soon as September 1st of this year. Although the bill is still under consideration, several marijuana delivery services operate illegally in Colorado.
For example, The Chronic Courier is a Denver marijuana dispensary service that serves Denver residents ages 21 and above. 5280 Courier delivers marijuana products as well, based out of Aurora. Weed on Wheels is another marijuana delivery service that serves marijuana users who cannot travel to physical dispensaries for health reasons. However, we recommend that you wait to place marijuana delivery orders once Colorado issues official marijuana delivery licenses.
Medical marijuana has been legal in Maine since 1999, and recreational marijuana was recently legalized in 2016. Over the years, several changes were made to Maine's medical marijuana law to improve residents' experience obtaining marijuana products.
Currently, Maine medical marijuana cardholders and recreational users can use different marijuana delivery services instead of visiting a physical dispensary. Elite Harvest Group, Elevation 207, and weeDeliver 207 are some of the top marijuana delivery services that operate in Maine.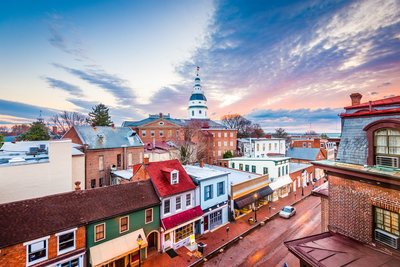 Towards the end of 2017, Maryland finally got their program up and running and started serving medical marijuana consumers. Under Maryland law, marijuana home deliveries are legal as long as medical consumers and caregivers are registered with the Maryland Medical Cannabis Commission. Before making deliveries, dispensaries must confirm that the consumer or caregiver is officially registered with the state, and they must receive a written certification from a commission-registered physician.
Wellness Solutions offers free marijuana deliveries with minimum purchases of $125 to consumers in Frederick, Maryland, and surrounding areas. To be eligible for home deliveries, consumers must confirm that they require this service. Also, the delivery must be given to the consumers or their certified caregiver. In the upcoming months, Wellness Solutions plans on expanding their delivery services to Central Maryland areas.
In Massachusetts, marijuana is medically and recreationally legal. According to Marijuana Business Daily, Massachusetts regulators agreed to allow recreational marijuana dispensaries to open up this July. However, state regulators made the choice to postpone licensing recreational marijuana delivery services. Massachusetts' Cannabis Control Commission agreed to present finalized marijuana delivery regulations within one year.
As of April of 2017, medical marijuana delivery options became available throughout Massachusetts for registered medical consumers and caregivers. A handful of businesses you can check out include Roll with Us, Canna Bus Delivery, Med Well, and In Good Health.
Nevada is home to both medical and recreational marijuana programs, and the latter program has certainly boomed since its implementation last July. Not only can you purchase legal recreational marijuana in Nevada, but you can also use Nevada's marijuana home delivery services if you're at least 21 years old. However, businesses that deliver marijuana products can only meet customers at established residential addresses.
Also, due to state regulations, Nevada marijuana delivery drivers only carry a limited amount of marijuana products (284 grams) on them at once. Check out any of the following Nevada marijuana delivery services next time you want to receive a home delivery package: Las Vegas ReLeaf, Planet 13 Delivery, Oasis Cannabis Delivery, The Source, and several others.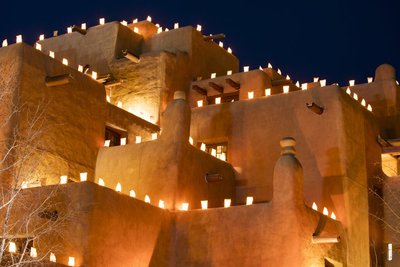 Currently, marijuana is only medically legal in New Mexico. According to a Leafbuyer article, there are "...over 50 licensed marijuana producers in New Mexico in more than eighteen cities," and only licensed marijuana producers can sell marijuana products to registered medical consumers and caregivers. Even though marijuana is only medically legal in New Mexico, marijuana delivery services/couriers exist, and they can deliver medical marijuana to registered New Mexico consumers and caregivers.
MJ Express-O and Minervacanna offer marijuana delivery services to registered medical consumers and caregivers throughout certain parts of New Mexico. Additional dispensaries are also working towards implementing marijuana delivery services, including Ultra-Health and Sacred Garden.
Medical marijuana is also legal in New York, and marijuana delivery services are offered to state-registered medical consumers and caregivers. Vireo Health is one company that offers marijuana delivery services. Their main goal was to make medical marijuana more accessible to those who cannot visit one of Vireo Health's dispensaries and to accommodate consumers who desire the convenience of home deliveries. Currently, for a limited time, Vireo Health offers free marijuana home delivery services. They deliver to the following areas: Manhattan, New York City, Bronx, Staten Island, Brooklyn, Queens, Westchester, Rockland, Nassau, and parts of Suffolk County.
Columbia Care offers marijuana delivery services too, and they were actually the first medical marijuana company in New York to offer these services. Columbia Care's main delivery program goal is to assist medical consumers and caregivers who cannot visit the company's dispensaries because of qualifying mobility issues. Once you are registered with the state and with Columbia Care, if you live in certain counties, you can complete an online delivery form to receive a medical marijuana delivery.
Medical and recreational marijuana are legal in Oregon and have been for several years. In February of 2017, Oregon implemented a marijuana home delivery program, which has posed as a model for other U.S. states. Both medical consumers and recreational users can order marijuana products from licensed retailers and receive marijuana deliveries straight to their home.
As of February of 2017, the Oregon Liquor Control Commission (OLCC) issued 117 delivery permits to state marijuana retailers. All interested customers must be at least 21 years old to receive a marijuana delivery, and they must sign for their delivery between 8 a.m. and 9 p.m.  A handful of popular Oregon marijuana delivery services include Kush Cart, Green Gratitude, and La Cannaisseur.
Currently, medical marijuana is legal in Rhode Island. However, state regulators haven't approved of legal marijuana delivery services yet. Rhode Island regulators are preparing to review proposed marijuana delivery plans from state dispensaries in addition to awaiting the development of a new marijuana tracking mobile app. Overall, most Rhode Island dispensaries are eager to implement marijuana delivery services for convenience purposes and to accommodate medical marijuana consumers.
In the meantime, Roll with Us is a delivery service that serves medical marijuana consumers in various Rhode Island cities. This business doesn't have a state-issued license, but they still deliver marijuana products to state-registered medical consumers and caregivers. Customers must pay for travel, delivery, packaging, and delivery driver fees rather than paying for marijuana flower, concentrates, and oil products.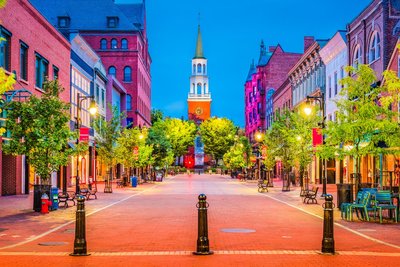 In Vermont, medical marijuana is legal, and in January of this year, Vermont's governor signed a recreational marijuana bill (H. 511) into law. Currently, only medical marijuana delivery services are available. If you're a medical marijuana consumers or caregiver and you register with VT Patients Alliance, Grassroots Vermont, Champlain Valley Dispensary, or Southern Vermont Wellness, you're eligible to receive medical marijuana home deliveries.
Once you register with the state and a designated dispensary, you must be present at the time your medical marijuana delivery arrives. You also must show your valid medical marijuana card that designates the dispensary you are receiving a delivery from as your primary dispensary.
Currently, recreational and medical marijuana are legal in Washington. However, state legislators haven't legalized or implemented a marijuana delivery program yet. Regardless, unofficial and illegal marijuana delivery services operate in Seattle. Different bills have been proposed in 2016 and 2017 to legalize marijuana delivery services. The most recent bill is retained in present status and hasn't been approved yet.
Regardless of whether you live in any of the states mentioned above or not, it's important to be aware of these ever-changing marijuana laws if you're a medical marijuana consumer or a regular recreational user. Although some states have an official marijuana delivery program in place, others don't. Moving forward, it's suggested to use your logic and instincts when using any of the legal or gray area marijuana delivery services that operate throughout the U.S.
Learn about the next ten states that are moving towards marijuana legalization on either a medical or recreational level here.
Find out why Mexico's Minister wants to legalize marijuana like the United States here.