Thousands of Offers. Millions in Savings.

Get the best cannabis deals sent straight to you...
Get access to exclusive deals & inside info on community events and giveaways!
---
Frequently Asked Questions About Marijuana in New Mexico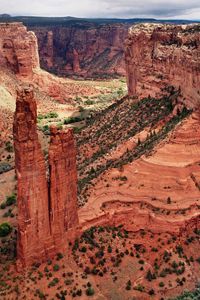 A southwestern mix of cultures in a mountainous high desert, New Mexico is home to over two million residents. Historically intertwined with the American West and riddled with battlefields, New Mexico has truly spectacular views, sunny skies, and colorful sunsets. All that aside, the state has a decade-old marijuana industry which continues to grow by the month.
Is marijuana legal in New Mexico?
Lawmakers in New Mexico have legalized marijuana for medical use only.
When did marijuana become legal in New Mexico?
New Mexico voters did not get the chance to vote directly on medical marijuana; instead, the "Lynn and Erin Compassionate Use Act" was passed by officials in the state House of Representatives in 2007.
Where are the dispensaries?
There are over 50 licensed producers in
New Mexico
in over eighteen cities, with 22 in Albuquerque, alone. Only licensed producers may sell marijuana products to medical patients.
Are they MED or REC dispensaries?
New Mexico has only medical dispensaries, though, in 2016, lawmakers in the state proposed three bills legalizing marijuana for adult use. Unfortunately, none were passed into law, but the state is
expected to consider legalization again soon
.
Who can be a medical patient in New Mexico?
New Mexico allows individuals of any age to be registered in the medical cannabis program, as long as the person has one of the following conditions or diseases affecting their quality of life:
Cervical dystonia
Cancer
Multiple sclerosis
Epilepsy
Glaucoma
Crohn's disease
Spinal cord damage with intractable spasticity
HIV/AIDS
Severe nausea or vomiting
Cachexia or severe anorexia
Painful peripheral neuropathy
Hepatitis C infection currently receiving antiviral treatment
Post-traumatic stress disorder
Amyotrophic lateral sclerosis
Ulcerative colitis
End-of-life care
Inflammatory autoimmune-mediated arthritis
Parkinson's disease
Huntington's disease
Additionally, the recommending health professional may petition the New Mexico Department of Health to add other conditions to this list.
How do I become a medical patient in New Mexico?
A recommending practitioner must be an
M.D., D.O., nurse practitioner,
or other certified medical professional with the authority to prescribe medicine to a patient. Due to concerns for public health and safety, for the several of the diagnoses, additional documentation on the patient application is required. This may include:
Post-traumatic stress disorder- The application must additionally include a diagnosis from a psychiatrist for PTSD.
Glaucoma - An ophthalmologist (eye doctor) must provide the diagnosis for the patient before they can use and purchase medical cannabis.
Severe and chronic pain - Must provide x-rays, MRIs, or CT scans proving the existence of severe pain. Additionally, a severe pain diagnosis must be certified by two separate health professionals - one primary care provider and one board-certified specialist in chronic pain.
Inflammatory autoimmune-mediated arthritis - A patient must submit medical records confirming this diagnosis from a board-certified rheumatologist, a type of physician specializing in musculoskeletal and autoimmune conditions
Painful peripheral neuropathy - Must submit the application with medical records, such as a diagnostic test, proving the existence of the condition.
Hepatitis C - The patient shall submit a written certification attesting to the treatment of hepatitis C with antiviral medications and the expected amount of time the treatment will last.
Minor Patients under 18 - The parent or legal guardian must in writing consent to treatment, acknowledging the potential risks, and agreeing to be the primary caregiver and monitor dosage.
If you have all the necessary paperwork completed, the New Mexico Department of Health hosts the application on
their website
. Unless you want to cultivate your own or designate a caregiver, there are no annual fees to register. Patients are required to renew their registration yearly after a check up with the recommending practitioner.
Where can I smoke?
Registered patients are not protected from criminal or civil penalties associated with using or possessing medical cannabis in a school bus or any other public vehicle, in the workplace, on the property of any school, park, youth or recreation center, or any public place. This includes smoking,
vaporizing,
eating, and applying cannabis-infused products. Private residences are the safest place to use medical cannabis.
How much does marijuana cost in New Mexico?
Medical patients can expect to pay between $10-$15 per gram of flower, though it can vary based on the
strain
. Edibles can vary greatly based on the product potency. On average, you can expect to pay $10 to $20 for 100 mg of THC.
How much marijuana can I buy and possess in New Mexico?
The standard amount a valid patient may possess or purchase is 230 units in any 90-day period. New Mexico defines a "unit" as equivalent to one gram of cannabis flower or 0.2 grams of cannabis concentrate.
This means every three months, a medical patient or their caregiver may purchase as much as eight ounces of flower and as much as 46 grams of concentrates. Medical patients, based on need, can request increased purchase or possession limits through their medical practitioner.
Can I grow marijuana? How many plants?
Medical patients or their primary caregiver may cultivate as many as sixteen plants under two conditions:
The patient or caregiver has submitted a personal production application, paid the $30 fee (must be renewed annually), and has received their personal production license.
No more than four of the plants are mature, or flowering, at any one time. Alternatively, of the 16 plants total, 75% of them must remain immature, as seedlings, or non-flowering.
How do I get a job in the marijuana industry of New Mexico?
New Mexico requires any applicant wanting to work for a licensed marijuana grower, manufacturer, retailer, or courier services to be a New Mexico resident 21 or older. The Department of Health requires criminal background checks on all applicants, at a fee to either the business or the individual. Applications are usually denied for past felony level convictions or drug-related crimes.
Is drug testing for marijuana legal in this state?
The medical cannabis program in New Mexico
does not permit
a patient to possess or consume marijuana in the workplace, nor does it require employers to accommodate the medical use of marijuana.
Is delivery legal in New Mexico?
Delivery services, known as "couriers" may deliver medical cannabis to a registered patient or their caregiver.
How to pay for marijuana in New Mexico dispensaries?
New Mexico has yet to best Federal banking regulations. Due to the
federal prohibition
that continues to weigh heavy on the marijuana industry, banks are at risk of being involved with illegal drug organizations, leaving dispensaries in New Mexico as a cash industry.
---
New Mexico Marijuana Laws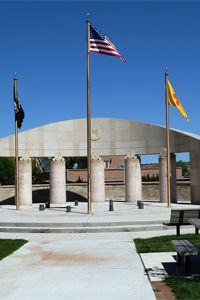 New Mexico began their journey into the medical cannabis industry with an act of congress. Senate Bill 523 was introduced in 2007, forming the legislative structure for the industry. Titled the "Lynn and Erin Compassionate Use Act," commemorating the efforts of Lynn Pierson and Erin Armstrong in their campaigns - one of which was in the late 1970s -
advocating the medical applications of marijuana
.
The program would allow the state to register qualified individuals to grow, possess, and use marijuana and marijuana-infused products in limited quantities. In order to qualify to purchase medical marijuana, a person had to be diagnosed with a disease debilitating to the degree it significantly impacts your quality of life, is terminal, or both. Originally starting with only seven approved conditions, the
state now recognizes twenty
.
Purchase and Possession Limits
Medical patients may possess as much as eight ounces of marijuana at any time. In any 90-day period, however, a dispensary location can only dispense 230 units of marijuana.
What is a unit? New Mexico defines a unit of marijuana as equal to one gram of marijuana flower or 0.2 grams of marijuana concentrate, such as
wax or shatter
. This means that every three months, a medical marijuana dispensary may sell up to 230 grams, or eight ounces, of marijuana flower or 46 grams (around 1.6 ounces) of marijuana concentrates.
Any person caught in possession of marijuana who is not a medical marijuana patient, caregiver, or industry employee is subject to misdemeanor criminal charges, fifteen days in jail, and a $100 fine if caught with less than one-ounce. If a person is caught in possession of more than one ounce - still a misdemeanor, but with one year in prison and fines up to $1,000.
Driving while Intoxicated
Driving while under the influence remains a criminal offense, not excused by the medical cannabis program and punishable by $300 fine at the minimum but up to $500 fine, 90-days of imprisonment, and 24-hours of community service. Additionally, anyone caught driving under the influence may be subject to having their license suspended and may have to participate in a driver rehabilitation program.
Driving while in possession of marijuana
Patients, caregivers, and licensed production center employees may transport medical cannabis in New Mexico. Transporting marijuana, even to states such as Colorado, where marijuana has been legalized, remains illegal in both Colorado and New Mexico state laws. Cannabis may be transported for a weekend trip to Taos or an afternoon in Santa Fe, but may never be consumed or opened while inside the vehicle or in public around the state and across state lines.
Marijuana Use by Minors
Minors may be registered in medical cannabis program by their parent or guardian. The medical practitioner that recommends the medical cannabis must thoroughly discuss the risks associated with the treatment with the parent or legal guardian of the patient, as well as the patient as necessary. The parent must become the primary caregiver of the minor patient and will purchase all marijuana or
marijuana-infused
products as well as regulate dosing for the patient.
Generally, minors caught using marijuana are subject to possession charges, which may include a misdemeanor and time in a correctional facility. Additionally, if a person is caught providing (a) marijuana or (b) paraphernalia (such as a vape pen or pipe) to a minor, felony-level criminal charges backed by $5,000 fines and as much as three years in prison for the first offense.
Growing Marijuana at Home
Patients are able to apply for a personal production license at the cost of $30 each year. This allows a registered patient to
grow
as many as 16 marijuana plants at their residence or property. At no time can more than four of these plants be mature and budding. The other 12 must be immature, seedlings, or non-flowering.
Any person not in possession of a personal production license is subject to felony charges, including as much as nine years imprisonment and fines up to $10,000.
Places to Consume Legally
As of March 2017, New Mexico has not yet embraced any social use cafes or lounges. Since patients are required to be a New Mexico resident, the expectation is qualified patients will be medicating at home. To further elaborate, the
medical cannabis program
has prohibited the use of medical products in the following places:
In a public vehicle, such as a bus, but may extend to cover any vehicle on a public road
On the property or grounds of any school
At the patient or caregiver's place of employment
At a public park
In a youth or recreation center
On federal property, such as airports, border crossings, reservations, or federal parks
Any other public place
Public consumption is prohibited, but patients and caregivers may possess marijuana and marijuana-infused products in public.
New Mexico Marijuana Prices and Economic Data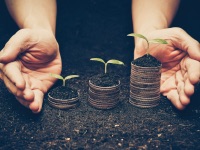 The
New Mexico medical cannabis program
continues to grow, with patient volume increasing every month. To give you some perspective, in February of 2016, the program had just over 22,000 patients actively enrolled. In February 2017, the patient count had risen to over 33,000.
The Secretary of the New Mexico Department of Health is the ruling authority on how many licensed non-profit producers, or dispensaries, the state may have. Given the 11,000 patient increase between 2016 and 2017, the trajectory of New Mexico's medical marijuana industry is set for continued growth.
Pricing, Sales, and Potential
New Mexico limits the purchase of medical cannabis by patients and caregivers to 230 units, or roughly eight ounces, every ninety days. The state calculates sales by units, and
one unit
is equal one gram of marijuana buds or 0.2 grams (200 milligrams) of marijuana concentrate.
The average price of a
gram
is between $10-$15 dollars. If an ounce is 28.5 grams, the average price per ounce would be roughly $300. The state currently sets a limit of 70% potency for marijuana concentrates, which are sold for around $60 a gram on average. Edible products are notoriously variable in cost, though, on average, a 100 mg
edible
product costs between $10-$20.
According to the February 2017
producer summary
, which compiles data reported from production centers over a three-month period, over 92,000 patients were served in the fourth quarter of 2016 - that's over 30,000 patients per month. On average, patients transactions totaled 11 units. At an average cost of $10 per unit, this equals $10,120,000 per quarter. If patient volume and average units purchase remain equal, the industry could potentially generate nearly $40.5 million in sales.
If the patient growth rate continues to grow at 50%, but the average number of units stays the same, by February 2018, around 49,500 patients would be registered, representing over $5 million in sales monthly for a total haul of around $60 million.
New Mexico does not currently tax medical cannabis or infused products, but in January 2017,
House Bill 102
, or the "Marijuana Tax Act," would apply a $25 per ounce tax. In the same report covering October thru December 2016, it is reported 2,875,663 units of marijuana were produced in total from the plants. This would equal 100,900 ounces. If taxed at $25 per ounce, this would generate around $10 million in tax revenues annually.
Marijuana Activities: Things to do in New Mexico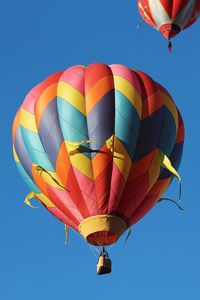 The State is both desert and mountain, containing cactus on sun-baked dirt and mountain-town ski resorts. As more patients continue to enroll and legalization moves closer and closer to
reality in the state
, it is expected that more and more cannabis-themed
events
will come to the Land of Enchantment. Until then, here are some of our recommendations.
The Duke City Medical Cannabis Convention
The
Duke City Medical Cannabis Convention
is an event focused on educating. At the cost of $20 per day, this three-day festival is home lectures, seminars, and even medical practitioners who can help you get your New Mexico medical cannabis registration. Check out news and developments in the industry, and sample some
CBD
. You can even participate in a munchie-eating competition!
The White Sands National Monument
The
White Sands National Monumen
t is an astonishing, peculiar relic of geologic change. The white powdered sand, as fine as the softest beach sands, is fascinating to observe, but why stop there? You can sled or snowboard down the dunes. If that is not your thing, hiking, biking, and museum tours are available. You can even stay the night and camp under the starry sky.
Spelunking at the Carlsbad Caverns
If you enjoy caving, you must stop by
Carlsbad Caverns
. 119 caves have been discovered in Carlsbad National Park, and many of them can be toured and explored. Offering several tours throughout the day, the National Park service gives tourists and guests a first-hand introduction to spelunking (the fun word for cave diving). Hike to The Big Room, a huge cavern carved 750 feet under the Guadalupe Mountains.
Wait! You're missing the Best Weed Deals...
Get access to exclusive deals & inside info on community events and giveaways!
As seen on: