Thousands of Offers. Millions in Savings.

Get the best cannabis deals sent straight to you...
Get access to exclusive deals & inside info on community events and giveaways!
Learn About Marijuana In New Mexico
---
Frequently Asked Questions About Marijuana in New Mexico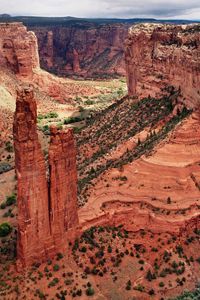 A southwestern mix of cultures in a mountainous high desert, New Mexico is home to over two million residents. Historically intertwined with the American West and riddled with battlefields, New Mexico has truly spectacular views, sunny skies, and colorful sunsets. All that aside, the state has a decade-old marijuana industry which continues to grow by the month.
Is Marijuana Legal in New Mexico?
Lawmakers in New Mexico have legalized marijuana for limited purposes only.
When Did Marijuana Become Legal in New Mexico?
New Mexico voters did not get the chance to vote directly on medical marijuana; instead, the "Lynn and Erin Compassionate Use Act" was passed by officials in the state House of Representatives in 2007.
Where are Dispensaries Located in New Mexico?
There are over 50 licensed producers in New Mexico in over 18 cities, with 22 producers in Albuquerque, alone. Only licensed producers may sell marijuana products to medical patients.
Are the Dispensaries Medical or Recreational?
New Mexico has only medical dispensaries, but in 2016, lawmakers in the state proposed three bills legalizing marijuana for adult use. Unfortunately, none were passed into law. New Mexico is expected to consider recreational legalization again soon.
Who Can Be a Medical Patient in New Mexico?
New Mexico allows individuals of any age to be registered in the medical cannabis program, as long as the person has one of the following conditions or diseases affecting their quality of life:
Cervical dystonia

Cancer

Multiple sclerosis

Epilepsy

Glaucoma

Crohn's disease

Spinal cord damage with intractable

spasticity

HIV/AIDS

Severe nausea or vomiting

Cachexia or severe anorexia

Painful peripheral neuropathy

Hepatitis C infection currently receiving antiviral treatment

Post-traumatic stress disorder

Amyotrophic lateral sclerosis

Ulcerative colitis

End-of-life care

Inflammatory autoimmune-mediated arthritis

Parkinson's disease

Huntington's disease

Inclusion Body Myositis
Additionally, the recommending health professional may petition the New Mexico Department of Health to add other conditions to this list.
How Do I Become a Medical Patient in New Mexico?
A recommending practitioner must be an M.D., D.O., nurse practitioner, or other certified medical professional with the authority to prescribe medicine to a patient. Due to concerns for public health and safety, for the several of the diagnoses, additional documentation on the patient application is required. This may include:
Post-traumatic stress disorder

- The application must additionally include a diagnosis from a psychiatrist for PTSD.

Glaucoma

-

An ophthalmologist (eye doctor) must provide the diagnosis for the patient before they can use and purchase medical cannabis.

Severe and chronic pain

-

X-rays, MRIs, or CT scans proving the existence of severe pain are required. Additionally, a severe pain diagnosis must be certified by two separate health professionals - one primary care provider and one board-certified specialist in chronic pain.

Inflammatory autoimmune-mediated arthritis

-

A patient must submit medical records confirming this diagnosis from a board-certified rheumatologist, a type of physician specializing in musculoskeletal and autoimmune conditions.

Painful peripheral neuropathy

-

The patient must submit the application with medical records, such as a diagnostic test, proving the existence of the condition.

Hepatitis C

- The patient shall submit a written certification attesting to the treatment of hepatitis C with antiviral medications and the expected amount of time the treatment will last.

Minors under 18

-

The parent or legal guardian must in writing

consent to treatment, acknowledging the potential risks, and agreeing to be the primary caregiver and monitor dosage.
Once all the necessary paperwork is completed, the New Mexico Department of Health hosts the application on their website. Patients are required to renew their registration yearly after a check up with the recommending practitioner.
Where Can I Consume Cannabis?
Private residences are the safest place to use medical cannabis.
As of July 2018, New Mexico has not yet embraced any social-use marijuana cafes or lounges. Since patients are required to be a New Mexico resident, the expectation is qualified patients will be medicating at home. To further elaborate, the medical cannabis program has prohibited the use of medical products in the following places:
In a public vehicle, such as a bus, but may extend to cover any vehicle on a public road

On the property or grounds of any school

At the patient or caregiver's place of employment

At a public park

In a youth or recreation center

On federal property, such as airports, border crossings, reservations, or federal parks

Any other public place
Public consumption is prohibited, but patients and caregivers may possess marijuana and marijuana-infused products in public.
How Do I Get a Job in the Marijuana Industry of New Mexico?
New Mexico requires any applicant wanting to work for a licensed marijuana grower, manufacturer, retailer, or courier services to be a New Mexico resident aged 21 or older. The Department of Health requires criminal background checks on all applicants, at a fee to either the business or the individual. Applications are usually denied for past felony level convictions or drug-related crimes.
Is Drug Testing for Marijuana Legal in New Mexico?
The medical cannabis program in New Mexico does not permit a patient to possess or consume marijuana in the workplace, nor does it require employers to accommodate the medical use of marijuana.
Is Marijuana Delivery Legal in New Mexico?
Delivery services, known as "couriers" may deliver medical cannabis to a registered patient or their caregiver.
How Can I Pay for Marijuana in New Mexico Dispensaries?
New Mexico has yet to best federal banking regulations. Due to the federal prohibition that continues to weigh heavy on the marijuana industry, banks are at risk of being involved with illegal drug organizations, leaving dispensaries in New Mexico to function as cash-based entities.
---
New Mexico Marijuana Laws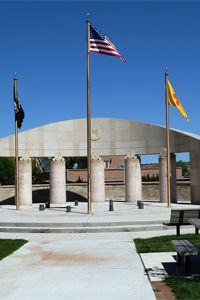 New Mexico began its journey into the medical cannabis industry with an act of Congress
. Senate Bill 523 was introduced in 2007, forming the legislative structure for the industry. The act is called the "
Lynn and Erin Compassionate Use Act
," commemorating the efforts of Lynn Pierson and Erin Armstrong in their campaigns - one of which was in the late 1970s -
advocating the medical applications of marijuana
.
The program would allow the state to register qualified individuals to grow, possess, and use marijuana and marijuana-infused products in limited quantities. In order to qualify to purchase medical marijuana, a person had to be diagnosed with a disease debilitating to the degree it significantly impacts quality of life, is terminal, or both. Originally starting with only seven approved conditions, the
state now recognizes 21.
Purchase and Possession Limits
Medical patients may possess as much as eight ounces of marijuana at any time. In any 90-day period, however, a dispensary location can only dispense 230 units of marijuana.
What is a Unit of Marijuana in New Mexico?
New Mexico defines a unit of marijuana as equal to one gram of marijuana flower or 0.2 grams of marijuana concentrate, such as wax or shatter. This means that every three months, a medical marijuana dispensary may sell up to 230 grams, or eight ounces, of marijuana flower or 46 grams (around 1.6 ounces) of marijuana concentrates.
Any person caught in possession of marijuana who is not a medical marijuana patient, caregiver, or industry employee is subject to misdemeanor criminal charges, fifteen days in jail, and a $100 fine if caught with less than one-ounce. If a person is caught in possession of more than one ounce it's still a misdemeanor, but it comes with one year in prison and fines up to $1,000.
Growing Marijuana at Home in New Mexico
Medical patients or their primary caregiver may cultivate as many as sixteen plants under two conditions:
The patient or caregiver has submitted a personal production application, paid the $30 fee (must be renewed annually), and has received his or her personal production license.

No more than four of the plants are mature, or flowering, at any one time. Alternatively, of the 16 plants total, 75 percent of them must remain

immature, as seedlings, or non-flowering

.
Any person not in possession of a personal production license is subject to felony charges, including as many as nine years imprisonment and fines up to $10,000.
Marijuana and Driving in New Mexico
Driving While Intoxicated
Driving while under the influence of marijuana remains a criminal offense in New Mexico, not excused by the medical cannabis program and punishable by $300 fine at the minimum but up to $500 fine, 90-days of imprisonment, and 24-hours of community service. Additionally, anyone caught driving under the influence may be subject to having their license suspended and may have to participate in a driver rehabilitation program.
Driving While in Possession of Marijuana
Patients, caregivers, and licensed production center employees may transport medical cannabis in New Mexico. Transporting marijuana, even to states such as Colorado, where marijuana has been legalized, remains illegal in both Colorado and New Mexico state laws.
Cannabis may be transported for a weekend trip to Taos or an afternoon in Santa Fe, but may never be consumed or opened while inside the vehicle or in public around the state and across state lines.
Marijuana Use by Minors
Minors may be registered in the medical cannabis program by their parents or guardians. The medical practitioner that recommends the medical cannabis must thoroughly discuss the risks associated with the treatment with the parent or legal guardian of the patient, as well as the patient as necessary. The parent must become the primary caregiver of the minor and will purchase all marijuana or marijuana-infused products as well as regulate dosing for the patient.
Generally, minors caught using marijuana are subject to possession charges, which may include a misdemeanor and time in a correctional facility. Additionally, if a person is caught providing marijuana or paraphernalia (such as a vape pen or pipe) to a minor, expect felony-level criminal charges, $5,000 in fines, and as much as three years in prison for the first offense.


Get Exclusive Local Cannabis Deals! Just enter your email address and city in the form below
Your information will remain confidential and will not be sold or otherwise shared.

Questions, comments, suggestions and praise
If you have any ideas, comments or suggestions regarding the site or if you are experiencing problems using the site, please feel free to let us know.
Please wait...processing form.


Thank you! Your message has been received.
We will get back to you shortly.


Thank you for your interest in Leafbuyer! Please complete the form below and upload your resume. We will contact you shortly.
Please wait...processing form.


Thank you! Your message has been received.
We will get back to you shortly.

Leafbuyer complies with state laws regarding access to marijuana-related products. To continue, you must be 21 years of age or older or hold a valid medical marijuana card?

Are you eligible to continue?





We're sorry but we cannot let you continue to use the site.