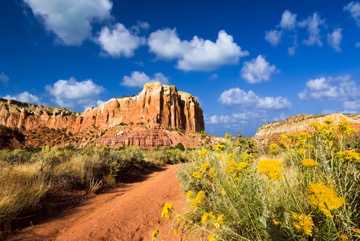 Like many other U.S. states, New Mexico marijuana laws start in the 1920s amid a wave of prohibition that barred the use of many popular substances, including alcohol. The year was 1923, and New Mexico had just passed a law banning the cultivation, transportation, and sale of marijuana. Two years later, a revised version of 1912's International Opium Convention added marijuana to its list of dangerous drugs and by 1935 President Roosevelt was selling marijuana prohibition to the American public in a radio address that many believe marked the beginning of our nation's long and protracted drug war against marijuana and other controlled substances that largely continues to this day.
Fast forward to 1978 when New Mexico passed the Controlled Substances Therapeutic Research Act, making the state the first in the nation to recognize the medical benefits of marijuana. Approved by the Food and Drug Administration and distributing marijuana from the National Institute on Drug Abuse, the nascent program had federal backing by the end of the year, but it was too late for Lynn Pierson, a cancer patient and major proponent of the bill, who died before any cannabis was actually delivered to the state. However, hundreds of cancer patients were served by the Lynn Pierson Therapeutic Research Program, which sourced and distributed marijuana to New Mexico residents for almost 10 years.
Learn more about marijuana in New Mexico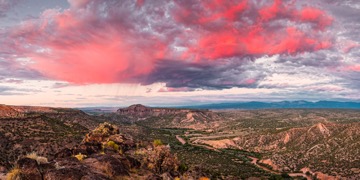 In 1999, New Mexico Governor Gary Johnson shocked the state and his fellow Republicans by endorsing marijuana legalization, arguing that the drug was far less dangerous than many legislators and law enforcement officials would admit. But it wasn't until 2007 that Governor Bill Richardson signed Senate Bill 523, which legalized medicinal marijuana in the state. Called the Lynn and Erin Compassionate Use Act, the bill allowed a physician to recommend marijuana use for the treatment of medical conditions such as cancer, HIV/AIDS, multiple sclerosis, epilepsy, and other debilitating diseases.
Just this year, marijuana laws in New Mexico toyed with legalization when a new cannabis bill passed the House of Representatives but stalled in the state's Senate Finance Committee. Seeing the promise of a recreational law, New Mexico Governor Michelle Lujan Grisham has promised to add the issue to next year's 2020 legislative agenda. As a precursor to next year's vote, Governor Lujan Grisham in April decriminalized marijuana possession of up to a half ounce as a misdemeanor offense carrying just a $50 fine. The bill also decriminalizes the possession of drug paraphernalia and will go into effect on July 1, 2019.
Leafbuyer's Featured New Mexico Dispensaries
If you're looking for a medical marijuana dispensary in the state of New Mexico, you've come to the right place. With all the rules and regulations, it can be hard to know where the legal dispensaries are, and Leafbuyer is here to help. Check below for our interactive map, or click one of the following links for a dispensary close to you:
New Mexico Dispensaries
Click the map to explore dispensaries in New Mexico.
Top-notch New Mexico dispensaries.
These New Mexico favorite dispensaries feature Leafbuyer deals that you won't want to miss!
See all dispensaries
Leafbuyer's Cannabis Deals in New Mexico
Whether you're looking for a dispensary, delivery service, or even a 420-friendly doctor, Leafbuyer is your one-stop shop for marijuana services in New Mexico. Our weed deals are the best in the state, and since you can browse by product, strain, brand, or price, you can rest assured knowing Leafbuyer saved you some time and a chunk of change. So don't wait, and start browsing deals now!
Scoop these deals while they're hot!
Find the hottest cannabis deals near you on wax, edibles, ounces of flower, and much more!
See all deals
Save money, subscribe.
Get Exclusive Local Cannabis Deals delivered to your phone and email!!