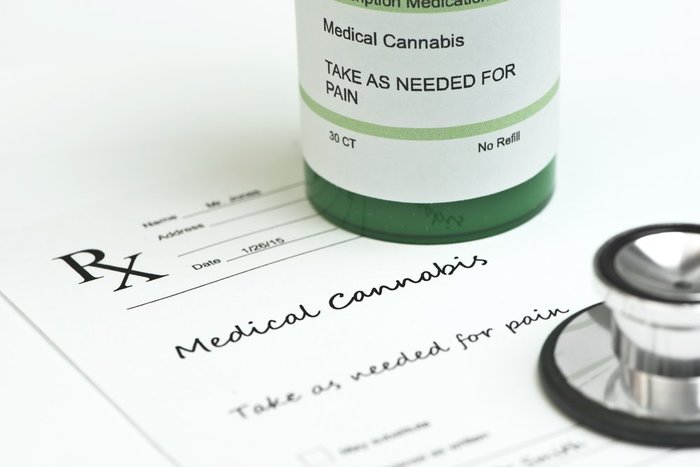 Have you ever been ready to place an order for your medicine to be delivered, only to realize that your doctor's recommendation has expired? Now, if you live in California, you can renew your medical marijuana card online from the convenience of your home. Y
ou can complete your medical evaluation from anywhere, just as long as you have an internet connection and a device with a camera, like your cell phone or laptop.
It's never been easier, and you can have peace of mind knowing that you will be legal in just minutes.
So, How Does It Work?
Once you are on a medical marijuana card website, you will complete a medical evaluation online. Be ready to enter your medical history and any medications that you may be taking, just like if you were at the doctor's office in person. You will also need a California state ID, or a photo ID and proof of California residency (such as a utility bill), and a credit/debit card.
A licensed medical doctor will do a video chat with you – via Zen MD, FaceTime, or Skype – and determine if you may benefit from medical marijuana. If the doctor decides that you are not a good candidate, there is no charge. Here are just some of the conditions that may qualify you for a medical marijuana card.
Once the medical marijuana doctor determines that you may benefit from cannabis, he or she will email you a signed and printable recommendation. That way, you can immediately purchase medical marijuana legally. You will also be mailed the original embossed recommendation. All patient records are private and are protected by the Health Insurance Portability and Accountability Act of 1996 (HIPAA).
Where Can I Get a Medical Marijuana Card Online?
PureCann 420 Evaluations is an online service that helps you obtain a medical marijuana card in the State of California. The great thing about this website is that there is no appointment needed and you only have to pay once you have received the recommendation. All of your information is secure and protected by HIPPA, so there is no need to worry about having your information shared. Ready to get your medical marijuana card? Click the button below and you could have instant access to a med card!

Hours Doctors are available:
Monday 2 pm ? 9 pm
Tuesday 10:30 am-9 pm
Wednesday; Thursday; Friday; 2 p ? 9 pm
Saturdays 10:30 am ? 9 pm
Nirvana Clinic
4511 W. Sunset Blvd.
Los Angeles, CA. 90027
(323) 663 – 4444
The Nirvana Clinic has an online package that includes your recommendation, a photo ID card, and a pocket-sized version of the recommendation. For first-time patients, the fee is $55, and renewals are $45. You can renew your old recommendation only if you do so within 30 days of the expiration date.
Hours: Monday through Saturday 11 am to 7 pm, Sunday 11 am to 6 pm.
Haven MD
4200 Park Boulevard. Suite 258
Oakland, CA. 94611
Haven MD is a 100% virtual clinic based in Oakland, CA. They charge $49 for new recommendations, and $39 for renewals (only for previous patients). You may get a photo ID card for $20 extra. If you leave them a review online, the $20 fee is waived! How nice is that?
Hours: Monday through Sunday from 10 am to 10 pm. Closed on major holidays.
Hollywood Easy Clinic and Medical Marijuana Card Doctors Online
7307 W Sunset Blvd.
Los Angeles, CA. 90046
(323) 790-4983
Hollywood Easy Clinic and Medical Marijuana Card Doctors Online have locations in California, Florida, and New York. In California, they have locations in Hollywood, Studio City, Long Beach, and San Francisco. New patient recommendations are $55, and renewals are $45. If you want a photo ID card included, it's an extra $20. If your previous recommendation has already expired, they will still give you a renewal if the expiration was within 6 months.
Hours: Monday through Sunday, 11 am to 7 pm.
Online Medical Card
2001 E First St. Suite 102
Santa Ana, CA. 92705
1-888-988-8420
Need your recommendation on the double? Online Medical Card will do it for you in about 10 minutes. Recommendations are $59, and for $79, you will get a wallet-sized ID card mailed with your recommendation.
Hours: Monday through Sunday, 9 am to 10 pm.
Nugg MD
(886) 847-7205
All patients 18 years of age and older can get a recommendation from Nugg MD for only $39. It's $59 if you would also like an ID card and $139 if you want a recommendation, an ID card, and a cultivation license.
Hours: Monday through Sunday, 8 am to 10 pm.
---
Getting your medical marijuana card online is fast and convenient. All your medical information is kept private, and you will legally be able to purchase medical marijuana in California. In order to remain legal, you'll need to get your recommendation renewed annually. Ready to place your order for delivery?
Click here to find a delivery service in LA.