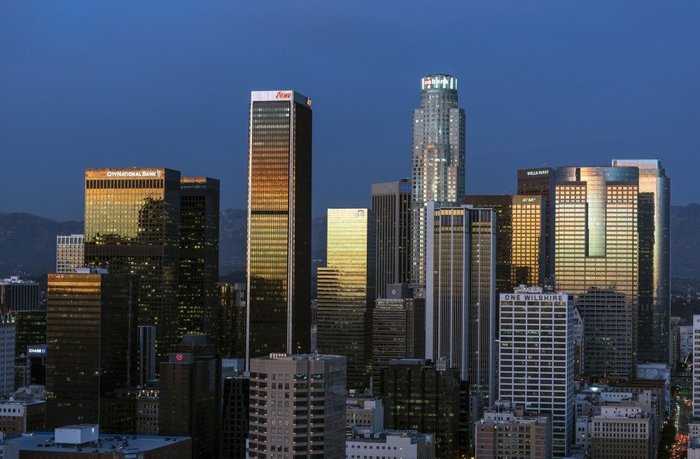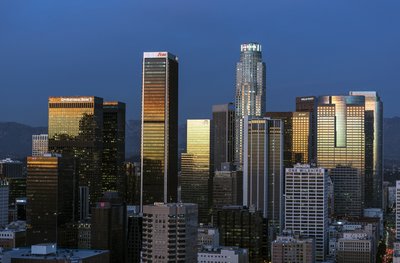 In a city with marijuana dispensaries on what seems like every corner, it can be overwhelming to figure out which ones are the best. It's even more challenging finding your goodie-goods for a decent price from a weed delivery company. Leafbuyer knows where you can get quality weed delivery service in Los Angeles:
Not only does Fast & Friendly deliver, they also accept credit and debit cards if the total is over $100, and you can track your delivery with live GPS. They also offer a marijuana doctor consultation service online via video chat. It is confidential and the recommendation costs $39. They deliver to Los Angeles and surrounding cities in the area including Pasadena, Costa Mesa, Torrance, Woodland Hills, Redondo Beach and more. First-time visitors get $20 to spend however you like, plus you get a free gram and a lighter. They have a wide variety of flowers, and many of the strains on their menu are lab tested, complete with THC results. Eighths start at $40, and ounces start at $185. Try their tasty Pineapple OG for $40 an eighth and $199 an ounce. They offer great deals that include an ounce of house shake with 11.7% THC for $75, and an ounce of trim for $20. Order during happy hour, (noon-3pm) and receive $5 off any eighth. They also put a brownie bite in every order. Prices do not include tax.
Hours: Noon to 11:30 pm, Monday through Sunday.
310-870-7115
---
First-time visitorsordering from Benny's Farm get 25% off their first weed delivery. All of their eighths are 4 grams, quarters are 8 grams, half ounces are 16 grams, and ounces are 32 grams. Eighths start at $50, ounces start at $340, and you get a free pre-roll on your birthday. All orders placed during happy hour (Monday – Friday, 11 am – 3 pm) are 15% off. You can track your delivery with GPS, and they accept credit cards.
Hours: 11 am until 11 pm, Monday through Sunday.
310-756-5476
---
Kushfly Medical Marijuana Delivery
Need weed delivered after midnight? Kushfly will deliver until 1 am Monday through Sunday. Prices start at $17.90 per gram, and first-time medical visitors get 10% off. Veterans and students with id get 10% off every day.
Hours: 11 am until 1 am, Monday through Sunday.
855-571-0420
---
This collective delivers 24 hours per day, seven days per week to Los Angeles and the San Fernando Valley. They offer delivery for flowers, edibles, tinctures, topicals, and vape extracts for free on all orders over $60. All of their flowers are lab tested. They have pre-rolls for $8, and eighths start at $30. You will get $10 off your next order for each new medical consumer you refer, and you can track your order with GPS.
Hours: 24 hours per day, seven days per week.
1-888-654-9872
https://extraspecialdelivery.com/
---
Herb Delivery will deliver in Los Angeles neighborhoods including Downtown Los Angeles, Hollywood, Westwood, Santa Monica, Venice and the immediate surrounding areas seven days a week. Every month, they donate 1% of their total profits to members who are experiencing hardships by delivering care packages to them. Their menu includes edibles, flowers, tinctures, and topicals. Eighths start at $30, and ounces start at $200. Their products are lab tested.
Hours: 10 am until 12 am, Monday through Sunday.
844.437.2213
---
Green Light delivers to Downtown LA, Silver Lake, Brentwood, Hollywood, Santa Monica, Koreatown, Venice, and other LA neighborhoods. They have great prices, with eighths starting at $35, and ounces starting at $150! Get a free eighth for every sixth delivery.
Hours: 11 am until 10 pm, Monday through Sunday.
424.888.4204
https://greenlightdelivery.org/
---
Greenly is an online order weed delivery service that promises local delivery within one hour. Delivery is free in West LA when you spend at least $70, and $120 in other parts of LA and surrounding areas. They will also pay you five dollars for every person you refer (must place an order for $40 or more). Their menu includes flowers, vaporizers, concentrates, edibles, and topicals. The flowers are delivered in little glass jars that are sized by grams and eighths, with discounts the more you buy (one-1/8 jar is $40 each, eight-1/8 jars are $32 each.)
Hours: 11 am until 11 pm, Monday through Sunday.
---
Ganjarunner offers free same day weed delivery in LA with a $60 minimum order, and next business day marijuana delivery to anywhere in California via shipping. Delivery is free on any shipment over $70 (otherwise shipping is $14.) Customers who place an order on Friday can receive their package on Saturday with a minimum order of $100 (or an $18 shipping fee.) Most of the cannabis is lab tested, so you will know the exact THC and CBD content for your purchase. They have specials such as Munchie Monday's, with 10% off all edibles, no Tax Tuesday's, and Weed Wednesday's where all flowers are 10% off. You will also earn 1 point for every dollar spent and $10 for every friend you refer who donates $60 or more on their first order. Grams start at $15, eighths start at $45.
Hours: 10 am until 10 pm, Monday through Sunday.
855.554.2652
Article By: Niko Mann