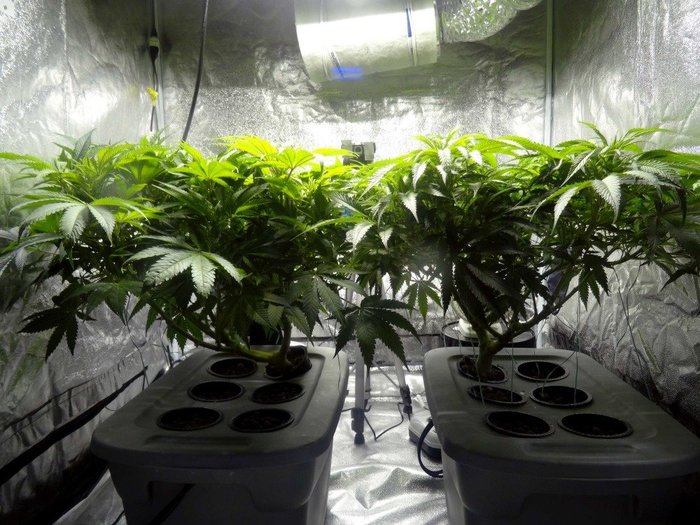 The legalization of marijuana across several states in America, in recent years, has caused many of the world's cannabis seed suppliers to garner much attention both in the public and the press.
While much of the spotlight has been unwelcome; specifically for an industry that has heretofore operated in the shadows, the booming legal pot industry in the United States has provided grounds for further examination into the seed banks that supply and nourish our national marijuana appetite
The Low-Down On The Seeds You Grow
At first glance, the practice of purchasing marijuana seeds from the bank of your choice might appear to be simple and straight-forward, however, it is a process rife with hazards. Consumers must always keep in mind that growing marijuana, in the clear majority of the country, remains illegal.
Additionally, buyers have to be wary of the types of available payment options as money, particularly cash, has been known to vanish into thin air.
It's not very difficult to buy marijuana seeds online at a cannabis seed bank, vendor or marijuana breeder. There are several seed banks currently operable in the United States.
Most customers and dispensaries purchase their seeds from sources beyond our shores. Federal law is quite strict on seeds being sold and purchased within the US than those coming from overseas. Seed banks that do operate within the US do so largely online and will not publicly disclose their physical address or other contact information.
As a grower, before you can begin growing your marijuana, you'll have to procure the right seeds or the right clones. Seeds are typically easier for the novice grower and you do not need a source that has a ready-made plant; such as the case with clones.
Global cannabis strains come in either a pure form or in a number of hybrid forms of the cannabis genus plant. These hybrids strains are cannabis sativa, cannabis, indica or cannabis ruderlis. These options are created to enhance certain characteristics of the plant and to distinguish them in order to market the strain to a particular audience. These strains are categorized as either recreational or medicinal and contain a high concentration of cannabinoids.
Types & Varieties
Clone-only variety The grower wants an identical replica of the plant. It is grown to create and maintain an exact genetic footprint. Growing conditions, however, can have a huge impact on the clone.
Stable seed variety This involves making a variety from a male and female plant and breeding them over the course of time. Ultimately, the goal is to have a plant with the sought after characteristics.
Unstable seed varieties These plants can be produced quickly and do not require breeding over multiple generations. Seed banks with a good name will typically not sell these kinds of seeds.
Wild varieties Refers to cannabis plants that grow wild in particular regions. They are used solely for special types of cannabis.
The best and most well-known seed banks are in Europe and can be shipped worldwide. It's a scary proposition ordering cannabis seeds online for the first time, and it's important to make sure you purchase your seeds from a trusted source. Not only will this help ensure your safety and security, it also keeps you from getting caught up in a scam, conned, or ripped off with poor quality seeds or swindled by not receiving any seeds at all.
Paying for your Product Online
Buying your product online comes with a number of caveats. If you are a US buyer, you should not expect those transactions to be processed using your credit or debit card. Not only might the transaction be rejected, but there is very little protection if it is indeed processed.
Asking your bank to launch an investigation into an international transaction can become cumbersome and frustrating.
Most companies will not work with Paypal. It is not necessarily the seed firm but Paypal itself. If Paypal determines that you are using its services to procure they will end your account privileges. Sending cash as a general rule is a nonstarter. Cash has a tendency to vanish without a trace. Once your cash is gone, it's gone.
Safety Precautions for Buying Marijuana Seeds Online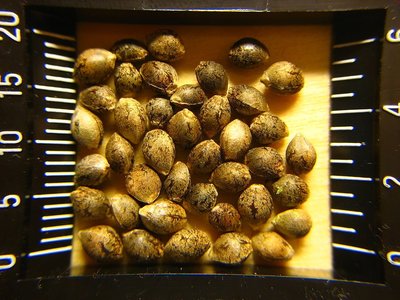 As an American citizen, you will likely not get into any legal issues for ordering cannabis seeds online from beyond the country's borders.
However, if you sell or send seeds to someone in the US, you are in jeopardy of violating federal law. This is the very reason why so many of the largest and most well-known seed operations are located outside the US.
When marijuana seeds are seized by US Customs, coming from sources overseas they are usually discarded. Likewise, if seeds are being transferred from person to person within the US, the seeds are destroyed and the seller may well be contacted by law enforcement officials.
---
A few of the primary sources of premium seeds in the world come from these three sources:
Location: United Kingdom 
Ships Worldwide
The company has a large number of strains with seed promotion programs that are free of charge. They have guaranteed delivery option that allows for clandestine service. They only work with breeders that are proven and have a very good in-house selection of strains. They have been in business for about 15 years and can accept a number of payment sources. They have been known to be a little pricey but the service is excellent.
Location: Amsterdam, Netherlands
Ships Globally (minus Austrailia) 
This company is a preferred supplier for the US. Its prices are reasonable and the service is quick. Their customer service department is known to be professional and responsive. They breed strains in-house and are highly knowledgeable about their products. The company has won numerous awards and has been in operation since the 1908s.
Location: Netherlands
Ships Worldwide from United Kingdom
Carries a select group of strains. The company was founded by a geneticist. Shipping is quick and even offers a guaranteed option. In business since 1999 with online options since 2003 and accepts most forms of payment. The selection is small from their in-house strains.
There is no such thing as a "best" seed bank. There are several companies that provide a good service with high-quality products. Although the three firms listed above are well known, reputable sources of seed strains, there are others that growers have turned to with great success.
Most experienced growers turn to companies outside the US for their product. Those on the list below have been placed there as a result of their service history, product quality, selection of strains, and the length of time in business, privacy, and reliability.
Other top GlobaL CANNABIS SEED BANKS
The list of seed banks below has been selected by growers from around the world for their level of satisfaction:
Barney's Farm Amsterdam, Netherlands (41 Strains) Great reputation for good seeds. Well known for experimenting with quality genetics and top shelf strains.
Dinafem San Sebastian, Spain–(62 Strains) Well known for producing some of the best feminized varieties of cannabis.
DNA Genetics Amsterdam, Netherlands–(35 strains) High Times Seed Bank Hall of Fame Considered to be one of the best cannabis seed banks around. Started as a California bank but relocated due to a more cannabis friendly atmosphere in the Netherlands.
Dutch Passion Amsterdam, Netherlands–(64 strains) It is one of the oldest cannabis seed banks on the planet, and as such, has years of breeding experience to draw upon. They are one of the giants of the cannabis community, and even claim to have invented the feminized cannabis seed.
Greenhouse Seeds Amsterdam, Netherlands (53 Strains) One of the big players in the cannabis seed market, and consistently produce best-selling cannabis strains
Pyramid Seeds Barcelona, Spain (37 strains) Their focus is on producing potent, high yielding and easy to grow feminized cannabis seeds.
Royal Queen Seeds Barcelona, Spain (58 strains) Prides itself on its stringent quality control and advanced breeding methods. Seeds from RQS are always the best.
Sweet Seeds, Valencia, Spain (56 strains) Dedicated themselves to collecting and personally sampling the many cannabis strains out there.