Where to Buy Marijuana in Denver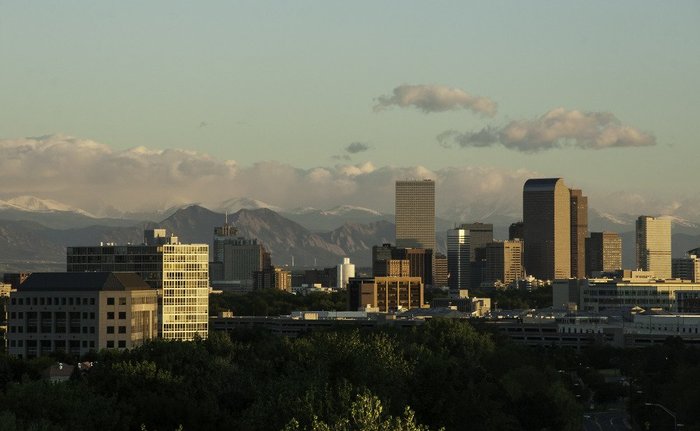 Like any major city, there are neighborhoods and districts complete with their own brand of Denver. Some are lined with restaurants, some with bars, others with lounges or nightclubs, and even more still with shops, markets, residences, and a liquor store or two. In the years since Colorado's first marijuana dispensaries opened their doors, seeing a dispensary within Denver city limits has become nearly as common as finding a Starbucks.
As dispensaries gain common ground and being able to buy marijuana further normalizes into the local culture, many of Denver's prominent neighborhoods offer a number of dispensary locations while other have none at all. The city of Denver doesn't restrict the total number of licenses for marijuana-related business which can be issued at any time, begging the question: which neighborhood in Denver is best to buy marijuana?
---
Denver's Best Neighborhood for Buying Marijuana
According to the Colorado Department of Revenue, roughly 1,200 licenses for marijuana-related businesses have been approved in Denver County. This includes marijuana dispensaries, growing facilities, edible and product manufacturers, extraction companies, and testing labs. Since many neighborhoods are a mix of residential housing, restaurants, stores, markets, or bars, and areas full of warehouses and other manufacturing or storage sites, Denver marijuana laws narrowly restrict where retail marijuana sales can occur. Some of these limitations include proximity to schools, churches, city parks, and other dispensaries.
As a result, some neighborhoods have multiple marijuana dispensaries while others have one or two, if any at all. In order to track down which neighborhood yields the highest number of marijuana dispensaries, we dug through licensing data, cross-referenced it by zip code and filtered out all but retail dispensary locations. This left us with the RiNo neighborhood, where having a goal to buy marijuana is easier to achieve than finding a liquor store or gas station.
River North Art District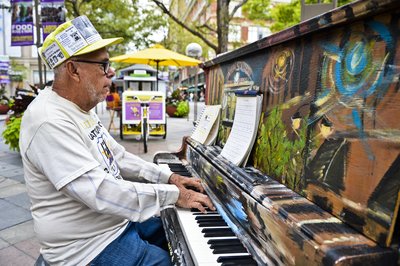 The growing population of the Denver area, as well as the energetic nightlife, turn both of these neighborhoods into high foot traffic areas in the evenings and on weekends. Surprisingly, however, downtown and LoDo – two of Denver's most traveled bar and club areas – ultimately had the fewest dispensaries in central Denver. Just outside downtown, however, the River North Art District (commonly referred to as RiNo) and nearby Five Points neighborhoods boast a bevy of places to buy marijuana in Denver, in addition to hash oil, edibles, and more! To find you the best value, we further narrowed our search to dispensaries with the best weed deals. While deals are constantly changing across Denver and marijuana from the best dispensaries at the best price is almost like winning your way into a marijuana purchase. After narrowing our search, a single beacon of winning dispensary deals emerged in the RiNo neighborhood. After all, Leafbuyer.com is the Cannabis Deals Network.
(Sign up for our newsletter for dispensary deals in your area sent conveniently to your inbox! )
Generation Health – Located at 4495 Washington Street, Denver, CO 80216
Generation Health serves marijuana to the Denver area. Sometimes in flower, sometimes as expertly extracted hash oils, waxes, shatters, and live resins. Strains expertly cultivated build the brand for their excellent potency, flavor, and effects. The customer experience exposes their budtender's product knowledge and personal passion for the delicious, potent inventory. Every day of the week, Generation Health offers discounts on a different type of marijuana or marijuana-infused product. On top of this, they offer a variety of rotating specials and exclusive deals worth your while.
Monday: Edibles get 10% off
Tuesday: Take 10% off all topical purchases
Wednesday: 10% off all wax purchases
Thursday: Take 10% off all Kpuff products (cartridges and disposables included)
Friday: Dealer's Choice! Call the store at (303)297-1702 for details
Saturday: Take 10% off all shatter purchases
Sunday: Industry Day! Bring your industry badge in and receive 10% off your purchase
Generation Health also offers a variety of exclusive deals for medical and recreational customers to buy marijuana. These can change at any time, but they are consistently excellent!
In addition to the daily deals, medical patients can receive some excellent special pricing, such as:
Fire wax – normally $33 per gram – for only $20!
15% off select, delicious edibles
Get some sap for only $10 per gram (save 33%!!)
One ounce (28 grams) of wax or shatter for $375!!!! That is $13.39 a gram!
Recreational customers wanting to buy marijuana in Denver can also access some truly excellent deals as well. These include:
Four (4) Keef Cola for only $20!
250mg Kpuff cartridges for $12, 500mg for $17
$120 ounces (tax included). Select strains (only the best)
Get a 1/4th oz (7 grams) for $50 (reg. $70) – that is over a 25% discount!
Buy your weed in prerolled joints – three (3) for $15!
Runner-up Dispensaries:
Whole Meds – Located at 3450 E. Brighton Ave., Denver, CO 80216
Deals include:
1/8th oz of select strains for $13 (rec)
Three (3) grams of kief for $20 (rec)
$100 ounces on top shelf strains (med)
And much more!
Buddy Boy Brands – Located at 5050 York St., Denver, CO 80216 (Medical Only)
Deals include:
Two ounces of trim for $50! (perfect for making edibles!)
$20 for a 1/4th oz of popcorn nugs!
25% off all drinks on Thursdays! (members only)
600mg CBD tinctures for $20. Buy three (3) for only $50!
And that is just a taste of the special deals Buddy Boy Brands offers.
Did you know Leafbuyer.com has a dispensary locator? Finding the best deals and buying the best marijuana in Denver has never been easier. Find the best deals at the marijuana dispensaries closest to you, browse strain guides, and compare pricing – all at Leafbuyer.com.