Buddy Boy Brands - York
This location is CLOSED


5050 York St,
Denver, CO 80216
303-292-3382

Buddy Boy has 7 locations in Denver with the finest quality of recreational and medical marijuana, concentrates and edibles.
See inside one of our dispensaries in our new video:
Buddy Boy Brands!
Medical members
o $89 ounces
o $50 halves
o $30 quarters
o $20 eighths
o $8 grams
Medical non-members
o $115 ounces
o $70 halves
o $40 quarters
o $25 eighths
o $12 grams
Medical 21+
This dispensary does not have any deals online.
You can find deals now at these nearby businesses: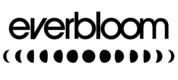 Everbloom - Race
0.2 mi from this location

Denver Dispensary
0.7 mi from this location

5280 Weedery
1.1 mi from this location

The Lodge Cannabis - High Street
1.2 mi from this location

LivWell - Franklin
1.2 mi from this location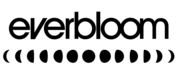 Everbloom - Jackson
1.3 mi from this location

Buddy Boy Brands - Walnut
1.4 mi from this location

Whole Meds
1.7 mi from this location

Doc's Apothecary - Globeville
1.8 mi from this location