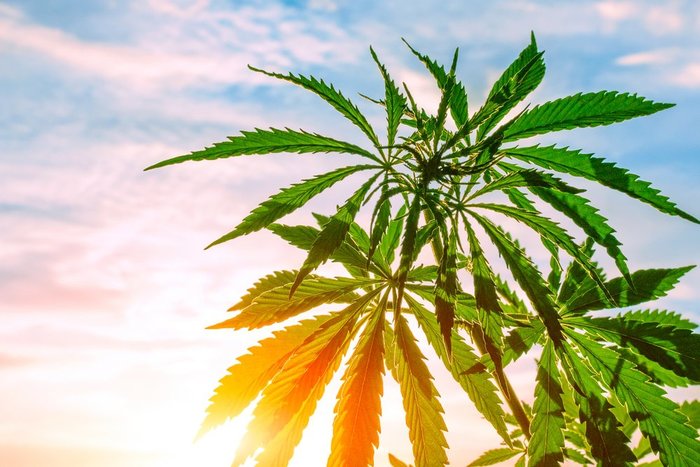 40 million California residents can now buy recreational marijuana, legally. Is it as simple as going to a store to buy? What can still get you in trouble?
With the new law, there are lots of ins and outs. Knowing where, and when to buy recreational marijuana is a start.
To find out the latest on recreational marijuana, California-style, keep reading.
A Little Context
After 2012, states like Colorado and Washington legalized recreational marijuana with their laws taking effect in 2013. Recreational users in the Golden State might have felt left out.
The states to legalize it first provided some valuable precedent that California would later put in place in 2018.
Even some marijuana strains sold in California came from "research labs" in Colorado.
You Have to Find it First
The 1,300 medical dispensaries have first priority on the permits for selling recreational marijuana.
With there being so many shops, and California being a large state, try looking at a site like Leafbuyer.com to find a retail location.
Unfortunately, your town isn't guaranteed to even have recreational marijuana for sale.
Case in point: Several cities in Los Angeles County are currently NOT allowing marijuana sales.
There's a Time and a Place
For starters, you won't be able to toke up on the premises of the store once you buy.
State officials will also be upset if they find recreational marijuana used within close range of a school or daycare center.
Smoking marijuana in public will also get you slapped with a cool $100 to $250 fine.
Have a landlord? They are also entitled to prohibit smoking marijuana on their premises.
State law mandates that sales cannot occur outside the hours of 10 p.m. and 6 a.m..
Drone Delivery?
Marijuana in California must be transported, "in person by enclosed motor vehicle."
This is a shame given the recent advancements in drone delivery technology.
In fact, marijuana, quite illegally, has been transported before via drone to prisoners in other countries, such as England and Canada.
The law in California even goes as far to state cannabis goods, if left in a vehicle, requires the vehicle to have an active alarm system in place.
Who Gets to Buy It?
You'll need a state-issued ID and cash to buy recreational marijuana in California.
After you buy it, make sure to keep it in the state, as transporting marijuana across state lines is illegal.
Buyers of marijuana are limited to a one-ounce purchase. The limit is 8 grams for concentrated cannabis.
As alcohol consumers already know, you need to be 21 to buy marijuana.
Who Gets to Sell It?
In California, the Bureau of Cannabis handles marijuana regulation.
Sellers need both a license from the state Bureau and a permit from their local government.
Not going through the Bureau and selling marijuana illegally carries a maximum penalty of 6 months in jail, and/or fines up to $500.
State requirements for recreational marijuana differ from those for production and growing.
Cold Hard Cash Only
Since marijuana is illegal at the federal level, banks will not provide cannabis-related credit.
That means, before you make your purchase, you should stop at an ATM.
With all the cash cannabis businesses carry, criminals are noticing.
In Colorado, crime related to marijuana businesses doesn't necessarily impact the immediate area.
Yet, the adjacent areas are seeing an average of 84 more property crimes per year compared to areas with no marijuana store.
Relying so much on cash has also complicated matters with tax collection. Imagine having to take duffel bags full of money to a designated spot each month to pay taxes.
Cannabis in the Big Leagues
In 2005, the San Francisco 49'ers wide receiver Randy Moss made headlines when he admitted to HBO's Real Sports to smoking marijuana.
More recently in 2016, another ex-49'er, Jim McAlpine opened a cannabis gym. His gym advertises the benefits of marijuana for helping athletes to focus and relax.
Speaking of football, it turns out the National Football League has some of the strictest rules on cannabis use.
A player with successive pot-related violations can quickly go from a few game suspension to a lifetime ban.
The National Hockey League, by comparison, just started urine testing for recreational drugs in 2017. Even if any of those tests came back positive, the players would be in the clear given the substance still isn't officially banned.
Update on Cannabis Retail and Banking
Given the issues surrounding pot retailers and having to rely on cash, California is looking at ways to make this work better for everyone.
One idea is to create a state bank for the cannabis industry.
Regulators aren't sure yet if this would be a brick-and-mortar bank, versus an online-only bank.
Currently, there is only one example of this concept in action and it was created way back in 1919. Farmers in the upper-Midwest can go to The Bank of North Dakota for their loan servicing needs.
Update on Old Marijuana Convictions
When California voters legalized recreational marijuana in 2016, the law was meant to be retroactive.
This applies to pot-related legal offenses, which included more than 460,000 arrests — and that's just for the time frame ranging from 2006 to 2015.
A bill in the California legislature would require courts to expunge records for marijuana-related offenses — offenses that are now considered legal in 2018.
In the meantime, until the state settles the matter, some cities are taking action. San Francisco, announced 3,000 misdemeanor marijuana-related convictions are being thrown out.
The Road Ahead
With California joining the exclusive list of states permitting legal pot, smokers have a lot to be happy about.
Look for the issue to continue to evolve, with everyone ranging from the courts to past sellers of medical cannabis trying to figure out this new situation.
To stay up to date on this rapidly evolving topic, check out the latest at Leafbuyer.com