California Recreational Marijuana Overview
As the dust starts to settle a little after the launch of recreational marijuana sales in California on January 1, 2018, many are still working through the confusion of which dispensaries will be able to sell recreational marijuana. Leafbuyer.com will continue to update our list of approved recreational dispensaries.
The State of California is releasing recreational sales licenses to dispensaries and distributors across California in waves. Some cities were quick to hand out licenses, while others took their time and still do not have their licenses distributed, like Los Angeles. They will continue to release recreational sales licenses until they are all handed out.
Here are the basic facts you need to know in California:
To purchase adult-use cannabis, one must go to a State registered recreational marijuana dispensary and have a valid ID. Currently, there are no recreational marijuana delivery services, but they are expected to become prominent in the future. The purchase limit is one-ounce of flower or eight-grams of concentrate. It is unclear on how much a person can purchase when it comes to edibles.
You can also give marijuana as a gift. One person can gift up to one ounce of marijuana or eight-grams of concentrate. While it may be okay to gift marijuana, it is against the law to receive payment for the transfer of cannabis. If a person were to sell cannabis, they will face high fines and jail time.
Each person can have up to 6-plants growing in their household, which gives people the option to grow their own cannabis instead of purchasing it from a dispensary. Before growing marijuana, a person should be sure to know how to properly grow marijuana and also the energy usage behind growing fine cannabis buds.
Right now, the State recreational marijuana tax stands at 15-percent. There is also an added sales and use tax of 9.5-percent. In addition, there will be a city sales tax, which varies by city. For example, the total tax on cannabis to the consumer in Los Angeles is 30.5%. So, for every $100 you spend on cannabis, you will have to pay an extra $30.50 for the sale.
While California recreational marijuana may be legal, users are not allowed to consume marijuana in public. So, be sure to be on a private residence or licensed establishment before consuming your ganja. People can consume marijuana in establishments that have been licensed for such activity, such as cannabis coffee shops.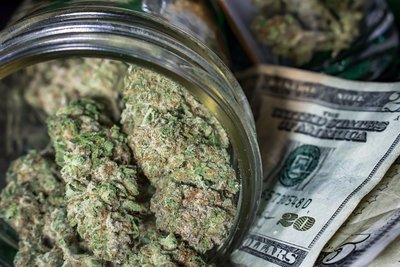 As far as driving. You are not allowed to drive under the influence of any alcohol and drugs, including marijuana. In California, a person can drive with marijuana, however, it must be in a childproof container and out of reach of the driver. Passengers are not allowed to smoke in the vehicle while in operation.
With California coming around to pro-marijuana legislation, they are beginning to see that they were harsh when it came to people convicted of marijuana-related crimes. The State of California is working to dismiss cannabis-related crimes, which would then help the people incarcerated because of the all-natural plant. When it comes to marijuana laws, many cities are welcoming them with open arms, while others still believe in prohibition and will not allow the sale of cannabis.
With California recreational marijuana being legal, many potential medical cannabis consumers will not apply for a med card. Instead, they will purchase recreational cannabis since they no longer need a card to purchase. However, this may not be the best way to approach medical marijuana in the State of California. Consumers should consider a medical marijuana card still because it provides many benefits that recreational marijuana doesn't. One benefit of having a medical marijuana card is a lower tax rate. Also, medical marijuana cardholders can purchase a higher quantity of cannabis and have it delivered right to their door.
In the upcoming weeks and months, we will be able to see the California marijuana market boom and it could have a positive impact on the country as far as legislation goes.