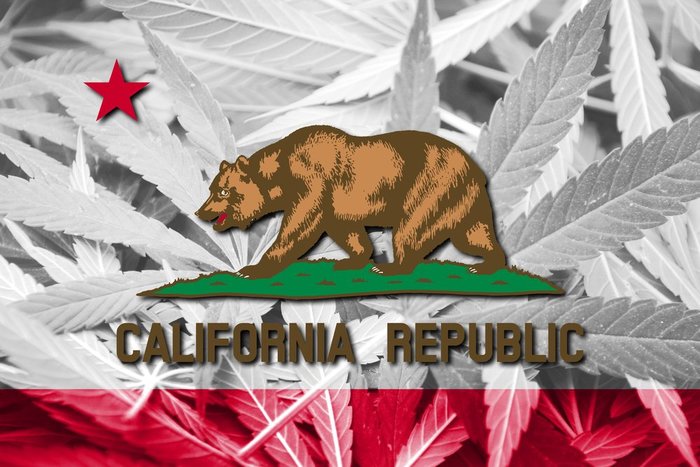 Cannabis has had a long-time presence in California; and, it's small wonder since California was the first state to legalize medical marijuana back in 1996. But since then, certain cities and counties have adopted laws to further legalize
its use.
If you're wondering where to toke up in California, hunting for a fresh supply, or wanting to attend a 420-themed event, check out this list below. Here are 5 of the most marijuana-friendly communities in California.
Humboldt County
For decades, Humboldt County and the rest of the Emerald Triangle region, has led the country in marijuana production. With sparsely populated, woody hills and an optimal climate, Humboldt and surrounding counties have been cultivating cannabis since the 1960s. Today, they produce nearly 30% of the country's entire marijuana supply. Although the Feds have cracked down on growers in recent years, everyone in the community still considers cannabis cultivation a way of life.
San Bernardino
Is it a coincidence that Southern California's largest population of skateboarders lives in a city with the highest number of head shops per capita? But skateboarders aren't the only demographic taking in the pot culture of San Bernardino.
According to Movato Real Estate Blog, 1.47% of the city's residents possess a medical marijuana card. And with so many pot enthusiasts, San Bernardino also rolls in as the number one city in the nation for marijuana-related festivals and events.
Oakland
Despite Oakland's nefarious reputation as one of the most violent and crime-ridden cities in the country, it does offer a unique and legitimate opportunity for aspiring pot entrepreneurs. Oakland is home to the nation's first cannabis college, Oaksterdam University.
Founded in 2007 by medical marijuana activist Richard Lee, Oaksterdam provides a comprehensive curriculum, focusing on all aspects of the medical marijuana industry. Some of the classes offered at Oaksterdam include:
Cooking with Cannabis
Cultivation Law
Dispensary operations
History of Marijuana
Horticulture
Methods of Ingestion
At Oaksterdam University, you'll find all the education, training, and resources needed to launch a successful career in the marijuana industry.
Los Angeles
As one of the few Southern California cities that allows medical marijuana, Los Angeles is renowned for its cannabis culture. Many iconic marijuana lovers and advocates, such as Snoop Dogg and Cheech Marin, call L.A. County "home."
L.A. County boasts somewhere in the neighborhood of 370 dispensaries. Reportedly, that's the highest concentration of legal medical marijuana dispensaries in the state. Though, a recent law passed by voters has led to city officials forcing hundreds of illegal shops to close. However, these closures haven't diminished L.A.'s supply and availability of marijuana. Legal pot is still easy to find anywhere in the city.
San Francisco
The City by the Bay has a reputation as one of the most marijuana-friendly cities in the nation. There are medical marijuana dispensaries everywhere, so you will never be in a shortage. Blame it on the hippies, but this liberal city turns a blind eye to the clouds of marijuana smoke that accompany trips to the grocery store or ballpark.
"SFPD does not enforce medical marijuana issues and takes no proactive investigative action in that area," says Capt. Stephen Tacchini of the department's narcotics bureau. "Persons with medical marijuana cards may use it either in private or public."
But think twice before lighting up at Ocean Beach. Remember that many areas are off-limits to open-air tokers, like on federal lands and near a school. It's your responsibility as a registered patient and cardholder to know local laws for medical marijuana use.