Cannabis Restaurants in California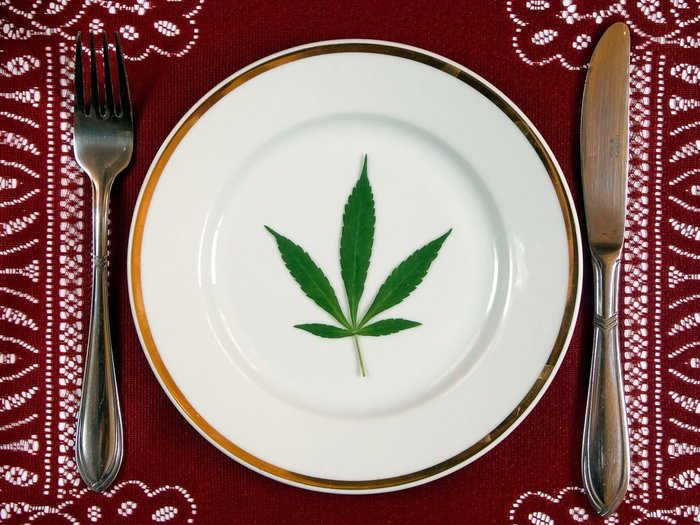 When it comes to cultural experiences, California is the place to be. With the legalization of recreational weed recently being passed, California is quickly infusing cannabis into the already-unique West Coast experience. The most recent industry boom in California, due to legalization, has been the rise of cannabis cuisine. With everything from cannabis-infused full course meals to your Amsterdam-style cafe, California is creating an entirely new and unique industry by combining two of the world's greatest creations: cannabis and food.
The Herbal Chef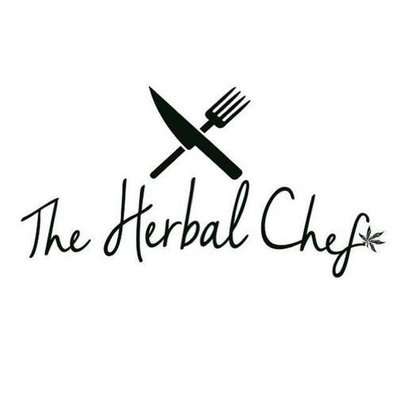 The Herbal Chef is a unique traveling cannabis cuisine experience. Instead of making people come to them, they come to you. Unlike most fine dining experiences, The Herbal Chef tailors his dishes to your location, food preference, and, of course, cannabis preference.
They offer a multitude of different services, including investment dinners, catering events, and even private dinners serving anywhere from 2-50 people. The Herbal Chef formulates your experience around your desires. They even offer non-infused courses so everybody can experience the fine cuisine by Chef Sayegh.
"I want you to experience food, not just eat it. I want you to connect with where it came from and who made it. That is why I do what I do." – Chef Sayegh, Owner and Head Chef
Chef Sayegh puts his passion into his food and creates an extra experience by cooking with cannabis into his dishes. In every course of the meal, there is anywhere from 1-15mg of cannabis. By the end of the meal, it is a total of about 50-100mg. However, dosages are based upon the client's wishes. The Herbal Chef ensures a balanced portion of dosages over time that creates an elegant and enjoyable ride throughout the meal. While the menu is constantly changing, here is a list of some of the remarkable dishes put together by The Herbal Chef.
Cannabis-Infused Menu:
Fig and Burrata Dip
Red Pepper Hummus
Wild Mushroom Pasta
Braised Short-Rib with Roasted Potatoes
Roasted Cornish Game Hen
Roasted Salmon
Rice Pilaf
Roasted Cauliflower with Cornflit Leek
Wake n' Bake Breakfast Club

Wake n' Bake is a unique Amsterdam-inspired cafe located in Los Angeles, California. They are known for infusing music, art, and cannabis into one unique social gathering. Founded on July 4, 2016, Wake n' Bake quickly became a popular place to be. They pride themselves on providing their customers with a safe haven to enjoy the culture of LA and be free to express themselves. However, this is not just some coffee shop that you walk right into. In fact, you must either buy a one-day ticket or have the option of becoming a Breakfast Club Member. There are different levels of membership:
Daily Memberships:
$10.00/day
Green Room Access
Free WiFi
Free House Coffee or Tea
Gold Card Membership:
$40/month
Unlimited Visits Per Day
Free WiFi
Access to Members-Only Lounge
Up to 1 Additional Guest on Thursday
Discounts on Wake n' Bake Products
Black Card Membership:
$80/month
Unlimited Visits
Unlimited Coffee & Tea
Access to Membership Lounge & Guest Pass
Custom Music Selection
Exclusive Black Card Holiday Parties
Discounts on Wake n' Bake Products
Green Card Membership:
$420/2 years
Green Room Access
Exclusive Offers & Free Samples on New Products
1 Additional Guest Allowed
Unlimited Visits to All Locations
Lifetime Club Membership:
$10,000
24ct. Gold Membership Card
Access to All Future Locations
Wall of Fame Member
Coffee for Life
All of the Other Membership Offerings
Wake n' Bake Breakfast Club is quickly becoming the cannabis hangout in L.A. I would expect to see them become an exclusive club with multiple locations across the nation. They not only have a desire to create a safe environment in which to consume cannabis, but they are creating a network of culture. This is a place where different social groups, artists, musicians, intellectuals, and even entrepreneurs can come together and share their ideas.
Wake n' Bake is not a typical coffee shop; they are changing the way people interact. Cannabis has always been a phenomenal way to connect and share ideas with others. In a way, smoking cannabis is a lot like music. It is universal. Wake n' Bake Breakfast Club taps into this idea and created a beautiful spot for different minds to come together.
---
As we continue to see the legalization of cannabis spread, we will likely see more and more cannabis restaurants opening. California is at the forefront of this industry, and they are setting some high standards. The Herbal Chef and Wake n' Bake Breakfast Club are some of the best cannabis-friendly restaurants around. They are a few of the first to offer this remarkable experience, and should absolutely be on any cannabis lover's bucket list.