History of Dispensaries in L.A.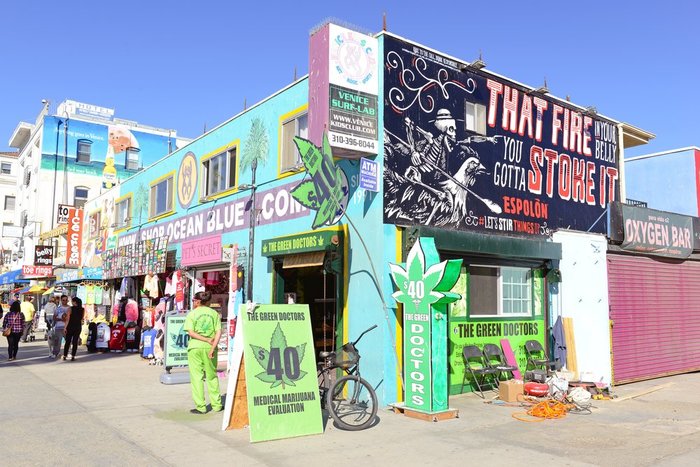 Weed may be legal in Los Angeles now, but California was actually the first state to ban marijuana with the Poison Act of 1907, which made selling opiates without a prescription illegal; The Huffington Post reported that it was amended five years later to include marijuana. Now, California is one of the most progressive states in the movement to legalize cannabis.
Medical marijuana was legalized in California more than twenty years ago after the Compassionate Use Act of 1996 was passed. Otherwise known as Proposition 215, the law made it legal for medical consumers to use medical marijuana. However, because of federal laws and local city bans, medical marijuana dispensaries in Los Angeles and other California cities have never stopped battling one obstacle after another.
First Dispensary in L.A.
The first dispensary for medical marijuana in L.A. was a medical collective called the Los Angeles Cannabis Resource Center. The dispensary had about 900 medical consumers, with the majority of them being diagnosed with AIDS or cancer. The West Hollywood City Council was so much in support of the collective that they gave them a $50,000 donation. LA Weekly reported that they also loaned the medical marijuana dispensary $300,000 to help them purchase their building. The collective was respected for its integrity and compassion.
Hundreds of pot shops soon followed and opened up in almost every neighborhood in and around Los Angeles. There was a high demand for medical marijuana, and a NPR broadcast stated that by the year 2009, there were more medical marijuana dispensaries in L.A. than Starbucks.
Community & Political Backlash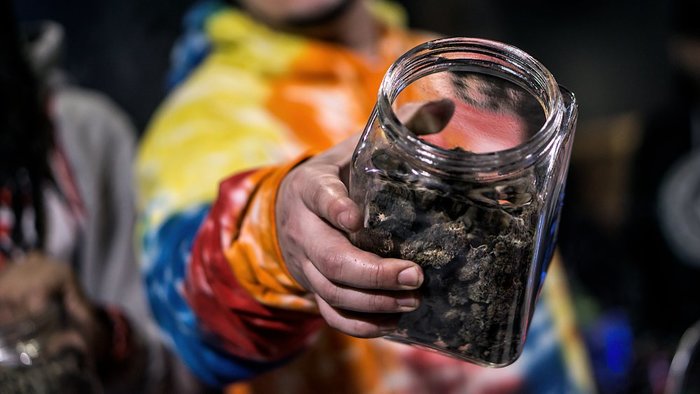 Those opposed to medical marijuana argued that medical collectives were storefronts for drug dealers and accused the majority of operating illegally. Cities began to pass and enforce local ordinances to keep dispensaries from operating. After the Supreme Court ruled in May of 2001 that the distribution of medical marijuana through collectives was illegal, federal agents started raiding dispensaries in L.A., along with several other cities.
Federal agents raided the Los Angeles Cannabis Resource Center in October of 2001, according to The New York Times. Law enforcement officials confiscated doctor and medical consumer files. Local authorities were angered that the Justice Department would waste time busting people who were sick and dying, especially when they were receiving product from a reputable business that was a member of the chamber of commerce and operating legally with the assistance of the City Council.
The U.S. Drug Enforcement Administration conducted another raid in January of 2007, targeting multiple marijuana dispensaries in Los Angeles County simultaneously. The spectacle included officials wearing riot gear with full-on face masks while they seized money and thousands of pounds of medical cannabis. The DEA shut down eleven dispensaries in Venice, West Hollywood, Sherman Oaks, Woodland Hills, and Hollywood in a show of force meant to deter other cannabis industry entrepreneurs.
Forced Closures
In 2010, Los Angeles city officials advised 439 dispensaries that they were required to close by June 7. Medical marijuana dispensaries that were registered by the November deadline would be allowed to keep operating, provided they became compliant and were not located within 1,000 feet of schools or parks. Only 135 marijuana dispensaries were able to stay open.
Another one of the earliest medical consumer collectives selling marijuana in L.A., in the suburb of Inglewood, was closed by federal agents in August of 2013. The owner was suffering from HIV and opened his shop in 1999. He wanted to help other individuals living with HIV in his Inglewood neighborhood who needed and couldn't get medical marijuana.
Reuters reported that federal agents raided 500 more dispensaries selling marijuana in L.A. and closed them in 2015.
Government Enforcement
Several Los Angeles County cities are placing bans on recreational cannabis, even though it will be legal January 1, 2018. The Huntington Beach City Council banned recreational marijuana sales on August 22 while council members observe how other cities regulate marijuana. Commercial sales are also prohibited in Agoura Hills. Pasadena has a new law giving the city the authority to turn off marijuana dispensaries' utilities.
Medical marijuana is already prohibited in Hermosa Beach, and the City Council voted to ban all commercial sales of recreational weed. The council wanted to act before the state starts giving permits on Jan. 1. The Fresno city council also voted to ban marijuana, and last August, they voted to prohibit all commercial cannabis.
The City of Industry City Council voted to ban all marijuana sales (including medical) last August as well. The industrial city has a history with weed cultivation and police raids. The Los Angeles County Sheriff's Department seized $50 million worth of pot in the raids altogether. Eight people were arrested after police found 16,000 marijuana plants on the properties. Last July, a bust resulted in two arrests and the seizure of 950 marijuana plants. In June, local authorities, along with U.S. Marshals, arrested three people and seized $1.5 million in weed. A similar bust took place in 2015.
On September 26, 2017, the Los Angeles City Council voted to approve legislation regulating requirements for cultivators and retailers of cannabis. Businesses will need to obtain a state license and follow operating hours to stay in business. Rules regarding records security are also in place. With so much opposition to medical marijuana due to federal laws and criminalization, there are sure to more obstacles with recreational marijuana ahead.
Article by: Niko Mann