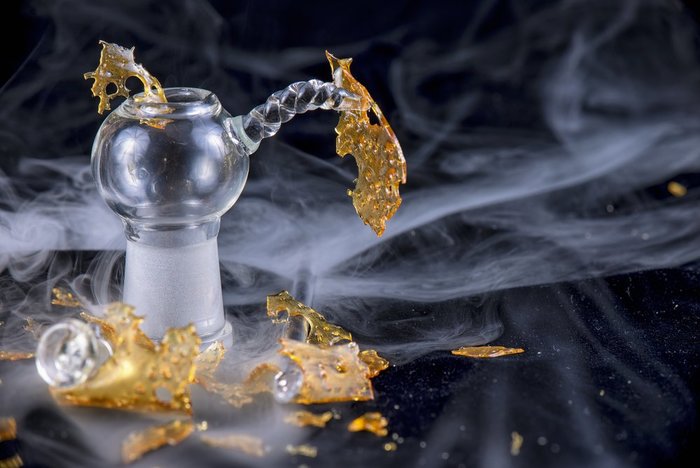 Live in Seattle and looking to dabble in dabs? There are several dispensaries in Seattle with a wide selection of dabs available in several strengths. Dabbing has become extremely popular over the last few years, and people unfamiliar with dabs are wondering, what's a dab?
Dabs are also known as BHOs, short for butane hash oil. Other names for dabs include honey oil, shatter, wax, and budder. Dabs have become so popular because a small amount can contain more than 90 percent THC. Dabs are a concentrated sticky resin that resembles melted candle wax and is usually smoked through a "rig." Other popular ways to smoke dabs are with pipes and vaporizers.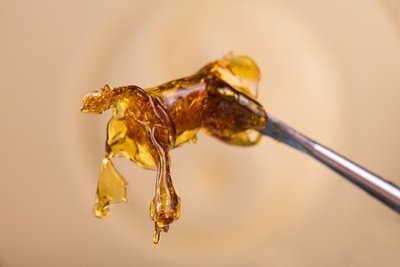 Dabs are made by extracting THC from marijuana using butane, which is dangerous because gas vapors get into the air, which has been known to cause explosions. Other dangers include breathing in toxic fumes and carcinogens while dabbing.
Pot Shop Seattle
1628 Dexter Ave N.
Seattle, WA 98109
The Pot Shop in Seattle has dabs for days. You'll find dabs here as well as dab oils in numerous strains and strengths. They carry more than twenty-five different strains of dabs, including flavors like Headband, Afgoo, Orange Kush, and Cherry Pie. Their dabs are concentrated with 50, 60, 70, and more than 80 percent THC. The highest strength strain on their menu is a sativa dab oil with 93.1 percent THC called ATF RSO. They carry more than a dozen dab oils as well as a large selection of distillates, hash, kief, and disposable vaporizers.
Hours are Monday through Thursday from 10 am to 11 pm. Weekends from 9 am to 11:45 pm.
2733 4th Avenue South
Seattle, WA 98134
Cannabis city has a great selection of dabs. They have several one-gram dabs for $15. You could try a dab of Maui Wowie BHO by Altered State with 77 percent THC for $25 per gram or their Cannalope Kush BHO Shatter with 68 percent THC for $36. You can select from a dozen other strains and all shatter is 10 percent off on Saturdays.
Hours are 8 am to 11 pm daily.
828 Rainier Ave S
Seattle, WA 98144
You'll find dabs and dab oil at The Green Door in Seattle with lower amounts of THC along with high amounts as well. If you want a dab with lower THC content, you could try Shurman #7 BHO oil. It has 26 percent THC and a half gram is $24. Other strains include Blueberry Diesel BHO in oil or concentrates with 70.9% THC for $40 per gram.
501 15th Ave E
Seattle, WA 98112
Uncle Ike's has dozens of dab concentrates and oils available in sativa and indica strains. They have one-gram Afghan Special dabs with 69 percent THC for $24 and Fire BHO Presidential Kush dabs with 50.9% THC for $12. You could also try Sweet As BHO Wax Chocolate Kush with 75 percent THC for $24. If you pre-order, you will receive 10 percent off any purchase. Hours are 8 am to 11:45 pm every day.
55 Bell Street
Seattle WA 98121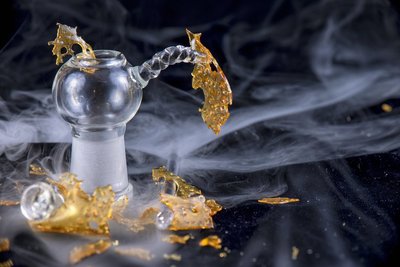 Herban Legends is a short walk from the Pike Place Market on the corner of Bell and Elliot, and a short drive from the Space Needle. This Seattle dispensary has a nice-sized variety of concentrates like Blackberry Kush Distillate with 93.4% THC. You can buy a half gram for $35. You could try their Bodhi Pineapple Express shatter with 72.8% THC for $45 per gram or their Cherry Mixed Concentrates containing 91.3 percent THC for $25 per half-gram. Hours are 8 am to 11:45 pm daily.
2215 4th Ave S
Seattle, WA 98134
I saved the best for last, and this place has got to have the best prices in downtown Seattle. You can buy an ounce of flower here starting at $60 and shatter starting at $14 per gram. You can buy single grams of Fire BHO Orient Express, Fire BHO Strawberry Diesel, Fire BHO Ganeshberry, Fire BHO Jack Herer, or Fire BHO Chem Willie dabs all for $14 each.
They have a large selection of concentrates in a beautiful setting. This downtown dispensary also has free parking. You'll love this place. Hours are Monday through Saturday from 9 am to 10 pm, and Sunday from 9 am to 9 pm.
You can find more marijuana dispensaries in Seattle by clicking here.