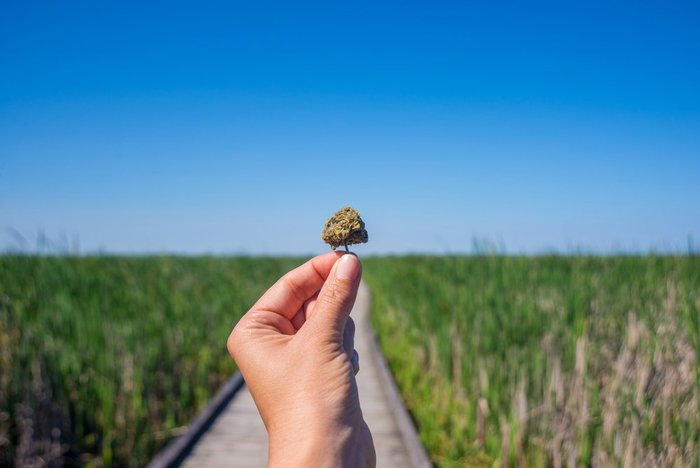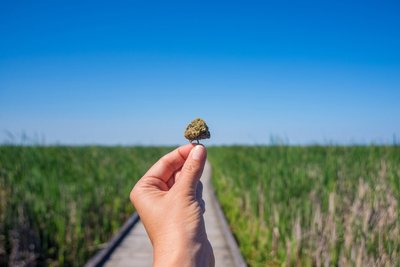 Not only is the state of Oregon known for its widespread acceptance of unregulated outdoor cannabis growing, but recently, they have been known for their annual Cannabis Growers' and Consumers' Fair in Salem. Although Oregon has had a legal medical marijuana program in place for twenty years, the annual Cannabis Growers' and Consumers' Fair didn't kick off until the 2015 legalization of recreational cannabis. What does this cannabis fair consist of, and how can growers/vendors participate?
When and Where?
The Oregon Cannabis Growers' and Consumers' Fair took place this past August 12th and 13th at the Oregon State Fairgrounds. The first fair received both nationwide and international news coverage due to the true uniqueness of the fair and the fact that it was centered on cannabis plants. Mary Lou Burton, who was the organizer of the fair, told Oregon Cannabis Connection, "We wanted to acknowledge the incredible growers in this industry the ones that really are the heart and soul of the industry."
What to Expect
The Oregon Cannabis Growers' and Consumers' Fair consisted of a panel of judges who rated and ranked each plant based on its shape, structure, color, leaf structure, aroma, node stacking, and overall health, according to Registerguard.com. The fair lasted two days, and each day was open to the general public. Tickets before the fair cost eighteen dollars, whereas tickets purchased at the door cost twenty dollars, but neither price pushed people away.
A variety of attendees showed up, including suppliers, growers, testers, tourists, and interested environmentalists willing to learn a few things before growing cannabis on their own. All attendees had the option of placing orders at the exhibitor/vendor booths and picking them up at the designated dispensary later or getting them delivered to their home using Oregon's weed delivery service.
The purpose of this fair is to not only display wonderfully grown cannabis plants and a large variety of strains, but to educate and inform people about cannabis. Oregon's Cannabis Growers' and Consumers' Fair brought several cannabis industry leaders together to learn from each other and share different growing ideas, forms of technology they use, helpful information about testing, regulations, and other suggestions they may have.
Compared to last year's Cannabis Growers' and Consumers' Fair, attendance went up by ten percent. According to Oregon Cannabis Connection, over sixty plants were judged by a panel which closely examined the plant's type, the cultivation method used, and the medium that was used to grow the plant. Plants could be entered into the fair for under one hundred dollars, but growers could only enter one plant in each category of either Indica, Sativa, Hybrid, or CBD.
Weed on Display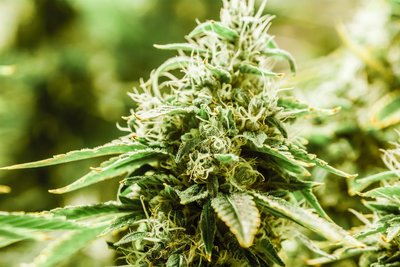 Once Oregon's Cannabis Growers' and Consumers' Fair ends, the plants are put on display during the Oregon State Fair, which is from August 25th-September 4th. Last year, the fair's organizer worked with the Oregon Liquor Control Commission to obtain a permit, so that the cannabis plants could be brought to the fairgrounds, but also so that the winning plants and their growers could display the plants at the Oregon State Fair for people to see.
Moreover, as mentioned by Oregon Cannabis Connection, Oregon implemented a new service that took place at the fair, which was the "Canna-Help You Desk," and it was put into place in order to help customers with any cannabis questions and/or concerns they may have had. The service consisted of pharmacists, nurses, and doctors consulting with customers and helping them by answering their questions, offering guidance or support, and/or providing information based on different cannabis-related inquiries.
A Boon for Business
The cannabis industry is booming, and it's blossoming in ways many people may have never thought of. Oregon's Cannabis Growers' and Consumers' Fair is not only an ideal place for growers to showcase their best product(s), but also to share their grow to the world and help others in the process. Even though the fair has only taken place for the past two years, it's an annual event that has captured the attention and interest of people all over the world, especially of those within the United States.
If you live out of state and have been interested in traveling to Oregon, consider planning your trip in the summer months, so that you can attend the unique Cannabis Growers' and Consumers' Fair with your friends and family. Learn more about the booming industry, the purpose(s) of cannabis, how the plant can help you, and other interesting information by attending next year's big budding and green event.
Whether you're an out-of-towner or a local Oregon resident who smokes weed, consider reading up on the latest Oregon marijuana laws here:
Oregon Marijuana Laws
If you're looking to have a fun time in Oregon and consume legal cannabis, check out the article below for enjoyable activities to do while high:
Cannabis Culture in Oregon's Great Outdoors
Article by: Nicole Skrobin