Cocktails with Cannabis Vodka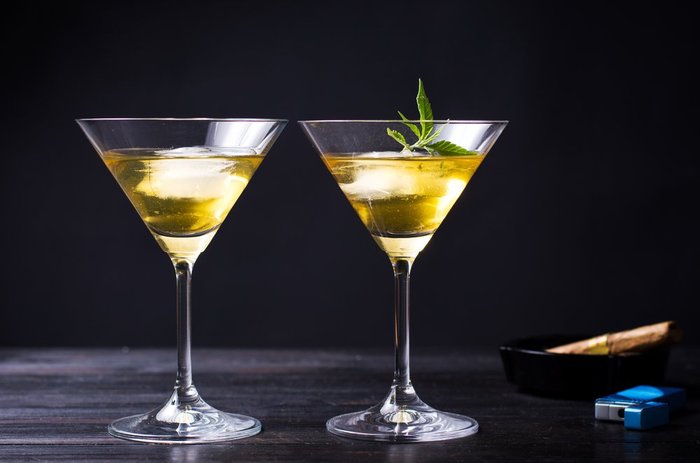 The cannabis industry is growing faster than any other industry in the US. Some estimates are reporting that the industry will bring in more than $21 billion annually by the year 2020. Forbes is estimating that the market will bring in numbers closer to $40 billion per year. With so much money up for grabs, businesses are cashing in.
Now that the tide is changing regarding legal weed, a variety of businesses are coming up with innovative ways to enter the marijuana industry. Several businesses are experimenting with infusing cannabis with everything from medications to soap, and some people in the alcohol industry are also embracing the change by infusing cannabis with vodka.
Why cannabis vodka?
Vodka distilleries are combining their vodka with cannabis for several reasons, but getting high isn't one of them. There is not enough THC in cannabis vodka to affect the bloodstream, and it will not get you medicated (the vodka's another story) because it only contains trace amounts of THC. In other words, it won't get you high. Vodka distilleries are using hemp combined with vodka which only contains trace amounts of the psychoactive ingredient in weed, THC.
One reason businesses are infusing vodka with cannabis is to experiment and to enhance the flavor of vodka. Vodka distilleries began making flavored vodka over thirty years ago. Absolut vodka came out with the world's first flavored vodka called Absolut Peppar in 1986, with flavors citron and mandarin following quickly. Flavored vodka became so popular that other vodka brands began making it, and there are now dozens of flavors. Vodka distilleries are now experimenting with their newest flavor, cannabis vodka.
Demand among consumers living in communities where weed is legal is another motivator for distilleries making cannabis vodka. With the growing weed industry flourishing as the stigma about marijuana use dwindles, businesses are noticing that people love weed. With the cannabis market growing exponentially, businesses who only make liquor don't want to lose customers or large amounts of profits to the marijuana industry.
Where can I get cannabis vodka?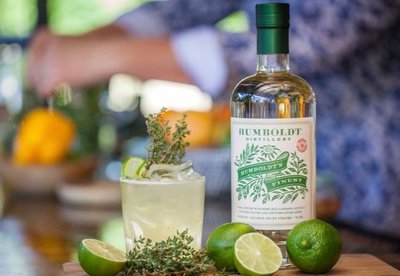 A distillery known for organic vodka and spiced rum in Humboldt County along the California coast is making an organic cannabis vodka called Humboldt's Finest.
Humboldt Distillery is an award-winning distillery that makes their cannabis vodka with hemp from cannabis grown locally. Humboldt Finest cannabis vodka won't get you high, but it does have weed's world-famous aroma and, despite being vodka, it tastes a bit like gin. It's perfect whether you feel like a vodka or gin martini. It makes a tasty vodka tonic, too. The 80-proof cannabis vodka has 40 percent alcohol, and although it won't get you high, it may get you blotto. It sells for $29.99. Humboldt's Finest is legal in every state and can also be found here.
Switzerland makes a cannabis vodka infused with hemp blossoms rather than hemp seeds called Elation Vodka. The cannabis vodka is made from cannabis blossoms grown with water from the Swiss Alps. The award-winning vodka is quite popular in Europe and is also available in the US.
Even though cannabis isn't legal federally, the owners of Corona beer and Svedka vodka, Constellation Brands Inc., believe that vodkas and other spirits will eventually have more than trace amounts of THC infused in order to stay competitive and to meet consumers' demands. And with the large amounts of money to be made in the marijuana industry, they say that they are thinking of going down that road when the federal laws regarding weed continue to evolve.
Cannabis wine and beer
The Lagunitas Brewing Company in Petaluma, California made a limited-release beer infused with terpenes. Terpenes are what gives weed its scent, and the beer tastes like weed but has no THC. The beer sold at so quickly that the owners may do another limited release.
Wineries are also blending marijuana with wine in order to compete with the growing weed industry. Professional winemakers mingled with experts in the weed industry at the Wine & Weed Symposium in Santa Rosa last August in order to learn and experiment with different blends. According to the Sonoma Cannabis Company, red wines compliment indica strains quite nicely. The sativa strains go nicely with white wines. Sonoma county tourism already brings in $2 billion every year, and with marijuana being legalized next January for recreational use, winemakers want to have a bigger piece by investing in wine-infused cannabis.
Cannabis vodka, beer, and wine are sure to become a trend with the alcohol industry the way it has with other cannabis-infused beverages.
You can find more cannabis-infused drinks here.