What the Bible Says About Marijuana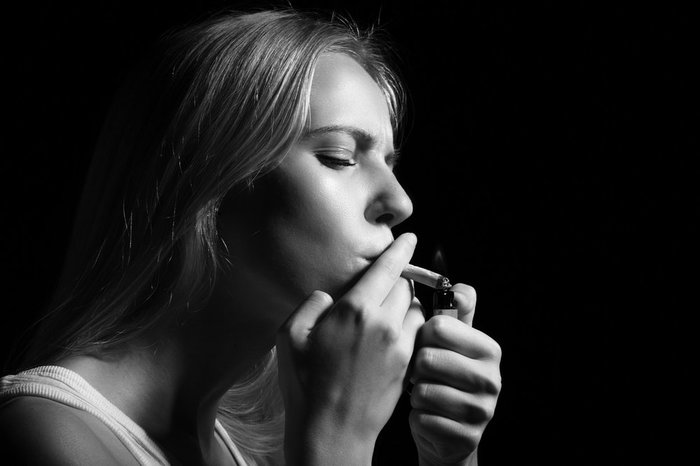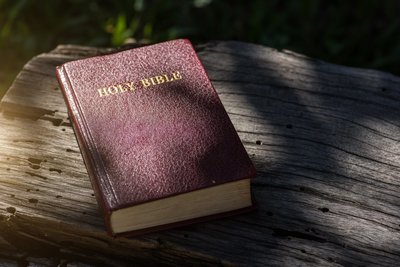 The Bible is a source of inspiration, comfort, and life advice for millions of people around the world. It covers all of the major topics: how to treat others, how to live a full life, and of course, what not to do. But is there anything about marijuana in the Bible that tells followers whether it is acceptable to grow, dispense, or consume? Well, no. But there are many verses that can be interpreted to encourage or condemn the use of marijuana products. It's my job to put them out there. It's yours to decide which, if any, to believe.
All in Favor?
Genesis 1:12 – And the earth brought forth grass, [and] herb yielding seed after his kind, and the tree yielding fruit, whose seed [was] in itself, after his kind: and God saw that [it was] good.
Genesis 1:29 – And God said, Behold, I have given you every herb bearing seed, which is upon the face of all the earth, and every tree, in the which is the fruit of a tree yielding seed; to you it shall be for meat.
Genesis 9:3 – Every moving thing that liveth shall be meat for you; even as the green herb have I given you all things.
The argument: All herbs and plants that God created are approved for human consumption.
Matthew 15:11 – Not that which goeth into the mouth defileth a man; but that which cometh out of the mouth, this defileth a man.
1 Corinthians 10:31 – So whether you eat or drink or whatever you do, do it all for the glory of God.
The argument: How you speak, worship, and treat others is much more important than what you consume.
Revelation 22:2 – down the middle of the great street of the city. On each side of the river stood the tree of life, bearing twelve crops of fruit, yielding its fruit every month. And the leaves of the tree are for the healing of the nations.
The argument: "The leaves" refer to marijuana, and when consumed together, it can encourage peaceful discussion and resolution.
All Opposed?
1 Peter 1:13 – Wherefore gird up the loins of your mind, be sober, and hope to the end for the grace that is to be brought unto you at the revelation of Jesus Christ;
1 Peter 4:7 – The end of all things is at hand; therefore be self-controlled and sober-minded for the sake of your prayers.
1 Peter 5:8 – Be sober, be vigilant; because your adversary the devil, as a roaring lion, walketh about, seeking whom he may devour;
Ephesians 5:18 – And be not drunk with wine, wherein is excess, but be filled with the Spirit;
Titus 2:2-6 – That the aged men be sober, grave, temperate, sound in faith, in charity, in patience. The aged women likewise. That they may teach the young women to be sober. Young men likewise exhort to be sober-minded.
1 Thessalonians 5:8 – But let us, who are of the day, be sober, putting on the breastplate of faith and love; and for a helmet, the hope of salvation.
2 Timothy 4:5 – As for you, always be sober-minded, endure suffering, do the work of an evangelist, fulfill your ministry.
Romans 13:13-14 – Let us walk properly as in the daytime, not in orgies and drunkenness, not in sexual immorality and sensuality, not in quarreling and jealousy. But put on the Lord Jesus Christ, and make no provision for the flesh, to gratify its desires.
The argument: Sobriety is key; drunkenness or impairment is the Devil's calling cards.
1 Corinthians 3:17 – If anyone destroys God's temple, God will destroy that person; for God's temple is sacred, and you together are that temple.
1 Corinthians 6:19-20 – Or do you not know that your body is a temple of the Holy Spirit within you, whom you have from God? You are not your own, for you were bought with a price. So glorify God in your body.
The argument: To honor God, one must honor one's own body and not poison it with harmful or impairing substances.
Don't Forget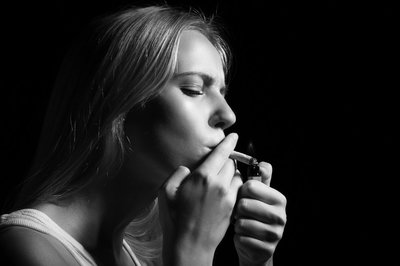 Of course, the most widely accepted truth of the Bible is that it is, in almost every sense, a matter of interpretation. After all, if followers were to accept everything in the Bible as direct fact and truth, most would expect to be smitten at any second for any of the following sins:
wearing polyester (Leviticus 19:19)
getting drunk (Galatians 5:21)
having tattoos (Leviticus 19:28)
eating a lot at a buffet (Proverbs 23:2)
wearing ripped clothes to look cool (Leviticus 10:6)
masturbating (Corinthians 6:18)
gossiping (Leviticus 19:16)
being sexually attracted to someone (Matthew 5:28)
eating seafood (Leviticus 10-11,) beef, or pork (Leviticus 11:4)… (Bonus: This one applies to playing with footballs and wearing leather, too!)
So regardless of what you may find regarding marijuana in the Bible, take it with a grain of salt. If the Patriots aren't getting struck by lightning for playing football every Sunday (though there is still hope for that), you should be safe in lighting up when the mood strikes.
For non-biblical laws on marijuana use, check out our Marijuana Law blog posts.
Looking for some marijuana-related commandments? Leafbuyer has got you covered.
Article by: Daphne Eccleston