Top 3 California Strains for the Fall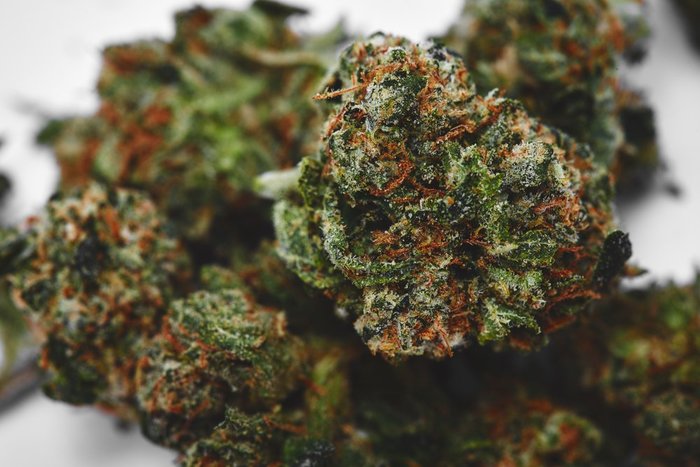 California is known for many things. To name a few, it's known for beautiful coastlines, Hollywood, crazy surfing, and spectacular weather. However, they're also known for growing some of the best weed most people have ever seen. In fact, a majority of the most popular strains originated in California.
Humboldt County is known nationwide as being the home of some of the best weed you can smoke. They have the perfect climate for cannabis, and California's powerful sun brings a full punch of nutrients.
With so many top-notch strains in California, it is tough to pick out the best and nearly impossible to pick a favorite. Yet, there are waves of popularity that continuously bring newer strains to light. At the moment, the top three California strains are Girl Scout Cookies, Jet Fuel, and OG Kush.
Girl Scout Cookies
Girl Scout Cookies has quickly become one the most popular strains out there. In fact, it became so popular in California that it broke free of the state borders and has made its way across the US. This heavy-testing hybrid is the best of both worlds. Girl Scout Cookies is a cross between Durban Poison x OG Kush. The combination of these two strains gives the consumer a balanced high. For any smoker that is looking for an excellent body high with powerful cerebral effects, GSC is the ideal strain.
Girl Scout Cookies typically tests anywhere from 18%-28% THC. Its high testing has won this strain multiple Cannabis Cup awards and has spread its reputation all over. Not only is this strain loved amongst consumers, but is also very popular with cardholders. Along with its powerful effects, Girl Scout Cookies is known for its unique flavors. The name alone gets your taste buds watering, but GSC has a strong sweet, pungent, and earthy flavor. Once consumers smoke GSC, they are bound to come back for more.
Jet Fuel
Jet Fuel is a powerful 70:30 sativa dominant hybrid. Its unique name and lineage have taken the market by storm. Jet Fuel is a cross between two infamous strains: Aspen OG x High Country Diesel. The combination of a great indica with some serious diesel makes this a great high for your seasoned smokers. While its flavors and aroma are very appealing, it is the high potency that takes smokers by surprise. Jet Fuel is typically testing around 17%-20% THC, but it's been seen testing in the high 20% THC range.
Jet Fuel gets its name partly from its extremely uplifting, energetic, and euphoric high, but its powerful aroma is also a contributor. Jet Fuel has a very pungent, piney, and diesel aroma combining to make one skunky type of fuel. This is a great strain for any daytime smoker and heavy nighttime gamer.
OG Kush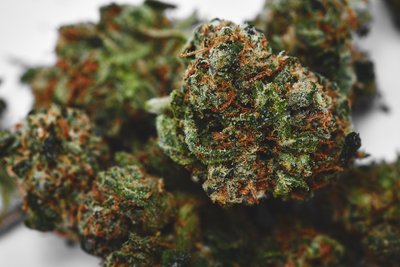 OG Kush is possibly of the most popular and common strains on the market. OG originated in California and was the beginning of some very popular crosses that we smoke today. The title OG has been under debate in the industry for years and years. Some believe OG stands for Original Gangster, and others believe it means Ocean Grown. The Ocean Grown theory has more backing, but Original Gangster always sounds cool. However, it is not just the name of this strain that has made it so popular.
In fact, it is the unique flavor and high that this strain provides that makes it stand out amongst the rest. OG Kush is an indica-dominant hybrid that typically tests around 19%-26% THC.
OG Kush is known for its extremely relaxing, euphoric, and happy effects. This strain is very difficult to grow but produces a fairly consistent yield. Its exact lineage is unknown, but it's rumored to be a cross between ChemDawg and Hindu Kush. OG Kush has become the backbone of many West Coast buds. Some of its more popular phenotypes are SFV OG and Tahoe OG.
This strain is also used in many concentrates due to its powerful and recognizable flavors. OG Kush is known for its earthy, piney, and pungent taste.
---
Looking for these strains near you? Check out Leafbuyer's new SIMPLE SEARCH to find a dispensary near you that carries your favorite strain.