Top Cannabis Festivals in California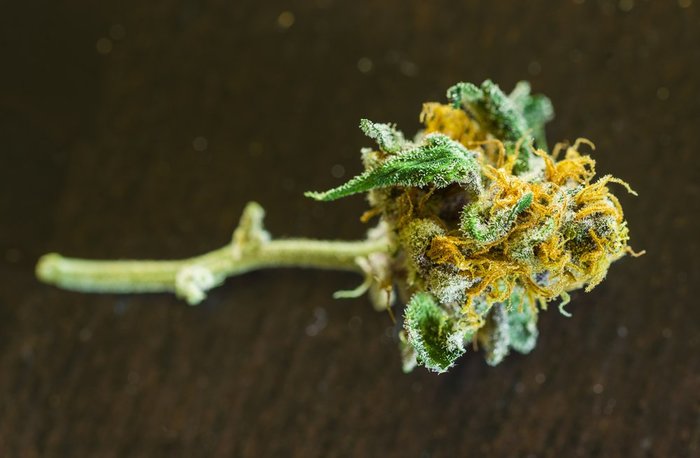 Everyone loves good cannabis festivals in California, right? Live music, progressive discussions about marijuana, opportunities to see some nice female plants in the growth phase, and most importantly, good times in the sun. The following are a few of the best marijuana festivals that the Golden State has to offer:
The Cannabis Cup
It's the Super Bowl of Sensimilla, the Stanley Cup of Cannabis, the World Series of Weed. Actually, it's all of the above. The High Times Cannabis Cup rolls into California twice per year, with a SoCal show in the Los Angeles area and a NorCal version in the vicinity of San Francisco. The top growers from around the world gather their best buds together and let the judges decide who wins. Entrants are evaluated on different categories like Best Medical Sativa Flower, Best CBD Concentrate, and Best Medical Edibles.
For growers, a Cannabis Cup trophy can skyrocket their career to ridiculous heights. It's an instant bump in credibility among the cannabis community. Dispensaries proudly note Cannabis Cup winners on their menu in order to boost sales.
For the rest of us, the Cannabis Cup is a great opportunity to see some real live growing marijuana plants, to witness some presentations and panel discussions from prominent activists and businesspeople in the industry, or to simply celebrate the magical green plant. It's also a great place to purchase a new glass pipe, bong, or even some heady new clothing from noteworthy local and national artists. There is also top-notch live music from cannabis-friendly megastars like Nas, Wu-Tang Clan, and Damian Marley. So whether you are closer to the City of Angels or the Bay Area, there is a Cannabis Cup for you in the Golden State. It might be worth checking out, because there ain't no party like a High Times party.
Humboldt Green Week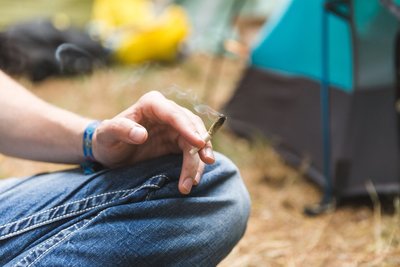 Humboldt County is California's mecca of cannabis cultivation. Much of the population in the area works at grow facilities and farms, actively making California's cannabis industry thrive. Local officials and the community join cannabis workers to put together Humboldt Green Week, a giant celebration of the ganja plant. Visitors descend upon Eureka and Trinidad, situated along the Redwoods Highway about 270 miles north of San Francisco. These enchanting towns host cannabis activists, growers, artists, vendors, and more for a nice 420 getaway every April.
In 2017, Humboldt Green Week was kicked off by Cannifest, a gathering at Redwood Acres Park in Eureka. In celebration of the healing powers of marijuana, Cannifest focused on spreading knowledge and awareness of cannabis and its medicinal value. The festival's Facebook page contains the following rallying cry:
YES WE CANN! say yes to change
YES WE CANN! create a logical path forward and protect our most cherished agricultural crop
YES WE CANN! parade peacefully together to show the world we are one
YES WE CANN! build a future for sustainable cannabis agriculture in our community
Cannifest featured a full schedule of live music on four stages with weed-loving musicians performing a variety of tunes that spanned across the entire spectrum of genres. On Saturday night, a silent disco took place on the main stage. There was also a job fair, presenting the opportunity for anyone interested in joining the legal cannabis industry to shake some hands and hand out some resumes or business cards. The Humboldt Grow Games are another part of the action, whereby Cannifest attendees can compete in various fun games to win grow lights and other cannabis accessories.
The vendor list for Humboldt Green Week, including Cannifest, is quite impressive as well. At the 2017 event, aspiring growers could visit the Southern Humboldt Seed Collective Group. Mothers that love cannabis could stop by the CannaMommy booth and meet some likeminded female 420 enthusiasts. Perhaps they might want to purchase a new pipe from Humboldt Glassblowers or one of the many other glass artists on hand at Humboldt Green Week. And don't forget the food trucks!
NCIA Cannabis Business Summit & Expo
The National Cannabis Industry Association puts on plenty of get-togethers in the Golden State. The Washington, D.C. based organization hosts a Quarterly Cannabis Caucus in both NorCal and SoCal, but its standout event is the annual Cannabis Business Summit & Expo in Oakland. If you are thinking at all about trying to get a job in the cannabis industry and you're in the Bay Area, this is certainly a can't–miss event. Even if you are just curious about what goes on behind the scenes in America's most booming business, or you just want to get involved as an activist, the Cannabis Business Summit & Expo is the place to be.
The 2017 event included a keynote speech from none other than former Mexican President Vincente Fox, who was on hand to discuss the failing drug war and benefits of cannabis legalization. More than 100 industry thought leaders spoke, and nearly 5,000 attendees packed the 80,000 square feet of sold-out expo showroom space. The event was covered on major media stations like CNBC and MSNBC, and it's easy to see why.