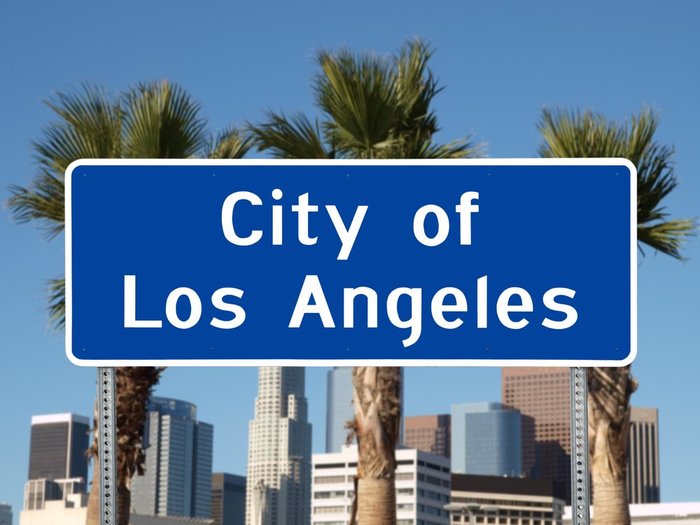 Los Angeles is the biggest cannabis market in the entire world. As of 2016, over 40,000 Californians work in the legal marijuana industry. With recreational cannabis fully legal, that number is expected to skyrocket over the next several years. There's no telling how big of an industry cannabis will become, but we've seen countless success stories from entrepreneurs cashing in on the plant they love.
The following individuals are among the triumphant leaders of the Los Angeles marijuana industry:
Leo Dai
Leo Dai is the founder of Growers Choice, a lighting company based in the City of Industry. The company produces a variety of grow lights for both commercial enterprises and hobbyists. Growers Choice claims that its 630-watt ceramic metal halide lamp is the closest thing you'll get to actual sunlight, better than any other lighting solution available. The company produces lamps from 315 to 1,000 watts, as well as fixtures and ballasts for the cannabis community.
Still, in his mid-30s, Leo Dai is building a grow light powerhouse. He recently told the LA Times that Growers Choice sales are doubling year-over-year, and Mr. Dai continues to build up his sales force while adding new customer service representatives. Leo Dai says there is no secret to the success of Growers Choice. "Our product sells itself," he commented. "Our customers are educated. They know what they want."
Zahur Lalji
Zahur Lalji is the owner of BSE, a popular dispensary in West Los Angeles. BSE is attractively situated between Santa Monica, Beverly Hills, and Bel Air, and the store's giant mural is easily visible for passers-by on the 405 freeway. Lalji has built his business on exceptional customer service, and he believes this is one of the key differentiating factors in his success. His 20-year background in the banking industry helped prepare him for a role as a cannabis entrepreneur.
"When I left banking, I spent nine months doing my homework," he told the LA Times. "Most people don't take the time to do that, because they still think this is a very lax industry. Which most dispensaries still are: They want a hot girl as a budtender. That's their criteria. I want the smartest guy."
BSE (formerly known as Balboa Caregivers) has a calendar full of events and promotions to enhance the customer experience such as happy hours, 50% off glass products on Wednesdays and demonstrations from local craft growers like Flow Kana. Just over 41 years old, Zahur Lalji maintains a blue-collar work ethic.
"Everyone starts at the bottom, and you work your way up as fast as you can," he said at a 2017 cannabis job fair in Los Angeles."
Lalji is a southern California native, and he takes pride in his West Los Angeles roots. "Living in LA for most of my life, it's really a diverse population of diverse individuals and different industries but all professionals, all successful," he said. "And everybody loves living on the west side."
Snoop Dogg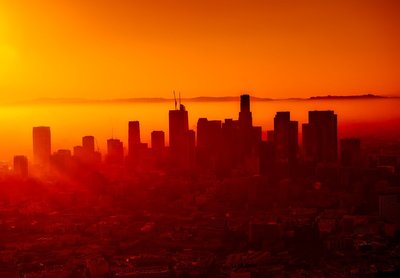 The rapper Snoop Dogg set the world on fire with his contributions to Dr. Dre's seminal 1992 album The Chronic, before following that up with his smash-hit solo album Doggystyle. Snoop's career is unparalleled in hip-hop history, and "The Doggfather" has managed to keep himself in the limelight for more than two decades.
Snoop Dogg's passion for cannabis has never been a secret. He has been an outspoken supporter of the hemp plant since the beginning of his career, and in 2012 he recorded an album called Stoner's EP to pay tribute to his dear friend Mary Jane.
Over the past several years, the rapper has turned himself into a cannabis industry mogul. He is a large investor with Casa Verde Capital, a venture capital firm that has fueled cannabis startups like Eaze and FunkSac. He partnered with vaporizer company Grenco to create the Snoop Dogg G Pen, which became one of the highest-selling vape pens in history.
In 2015 he launched Merry Jane, a social media website specifically geared to the cannabis enthusiast. The site includes news, articles about cannabis research, music videos and cooking recipes for a diverse audience of adults living the 420 lifestyles.
Snoop Dogg has also attached his name to a line of artisan cannabis products known as Leafs by Snoop. The product line includes craft strains like Cali Kush and Lemon Pie, as well as a full menu of edible options such as Peanut Butter Gems, fruit chews and candy bars with unique flavors like Blueberries N Cream.
Leafs by Snoop products are available in dispensaries throughout Colorado, and the rapper recently teamed up with Canopy Growth Corp. to introduce his Dogg Treats and craft strains to the Canadian public. In addition, Snoop has lent his namesake to a strain called Snoop's Dream. The strain is a mix of Blue Dream and Master Kush, two of Snoop's favorites, and it's available throughout Washington state.
Michael Straumietis
Known simply as Big Mike, this marijuana millionaire is known for hosting some of the craziest parties in the Hollywood Hills. He's made a name for himself as the CEO of Advanced Nutrients, a company that produces specialized fertilizers for cannabis growers. The company's products are wildly popular, earning a mammoth $90 million in annual sales.
Big Mike has revolutionized hydroponics with products like Voodoo Juice, which optimizes the roots of the plant for growing, and Big Bud Coco, which produces larger and more potent flowers. Advanced Nutrients aims to help growers get the highest, healthiest yields possible. Big Mike is a cannabis celebrity, and he has been featured in Forbes and Playboy. He equates Advanced Nutrients products to body-building supplements for weight lifters, and he strongly believes that his marketing prowess has allowed him to thrive despite the recent influx of big business into the cannabis industry.
"The little store owner — the hydroponic store owner — is going to be put out of business by national chains," he told Marketplace in 2016. "It just is. Either that, or you get your game together and you start having the business practices and start doing it the same way as the big boys do."