Top 3 Weed-Friendly Los Angeles Neighborhoods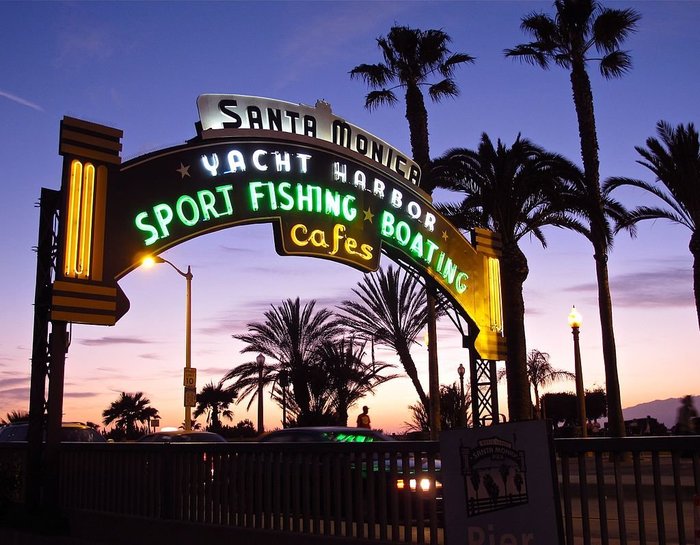 Whether you're a native or one of the millions of transplants that make their way to the City of Angeles, chances are you have an opinion about Los Angeles. The impending legalization of recreational marijuana now attracts another key demographic to the city: cannabis users! You've read our guide for fun LA activities to experience while high; now, you're looking to smoke the way the locals do.
But first, you need to get the goods. No matter where you end up staying in Los Angeles, from the 213 to 310, Fast and Friendly can deliver quality products and goods to visiting California medical marijuana consumers. The famed Southern California delivery service delivers to the San Diego, San Fernando Valley, Redondo Beach, Torrance, and Orange County areas. Customer service claims that the South Bay area, Redondo Beach, Torrance, Gardena, and Santa Monica areas are popular weed-friendly Los Angeles neighborhoods for the delivery service. Taking a page from Fast and Friendly, we break down the friendliest neighborhoods for 420 consumption across Los Angeles.
Santa Monica and Venice Beach
Take the 10 almost all the way to the end and hop off either 4th or 5th street exits, depending on beach traffic. Grab your goodie bag from Fast and Friendly or step into one of the many head shops and dispensaries along Venice beach. Pack a discreet bowl or light-handed spliff once you find parking (make sure to bring quarters along with your stash). Walk down to the beach and find a spot in the sand. Pro-tip: if you choose to layout, lean towards the Santa Monica side of the beach. Venice is often littered with butts and other debris uncomfortable to lay in. Order some concentrate from Fast and Friendly and load up your vaporizer pen for low-key smoking on the go. No matter which beach you choose, remember to be conscious of your surroundings.
Los Feliz
Drive through the heart of LA down Western to hit Los Feliz boulevard and neighborhood. The hip haven boasts of organic eateries, chic bars, and a plethora of patios to unwind on. Take a quick( but uphill) hike at Griffith Park to the observatory with your handy vape pen (joints and bowls are unwise due to California's persistent drought and dry conditions). After your hike, cool off and drive down Los Feliz to Hillhurst for lunch or dinner. Grab a bite at a local restaurant like Alcove and people-watch in the outdoor dining area. As you walk around the neighborhood, explore local craft goods and businesses — including a number of head shops.
Heading out of town: Ventura County area
If you're on the way out of LA heading north, stop over in Ventura, a hidden beach community outside of Santa Barbara with a charm all its own. Walk through downtown Ventura – with your prized vape at your side – and venture into yoga studios, thrift shops, and antique stores. With a more down-to-earth vibe than bustling Santa Barbara, Ventura offers the same California charm with fewer tourists. Once you're done downtown, walk about 10 minutes to the beach. Bonus: unlike Los Angeles beaches, beachgoers can drink beer on Ventura beaches.
No matter which neighborhood you land in throughout Los Angeles, make sure to know your marijuana laws. From vapes to joints, practice conscious smoking. To get up to date with California marijuana laws, check out our news and blog sections.