Cannabis Delivery Spotlight: Fast and Friendly Delivery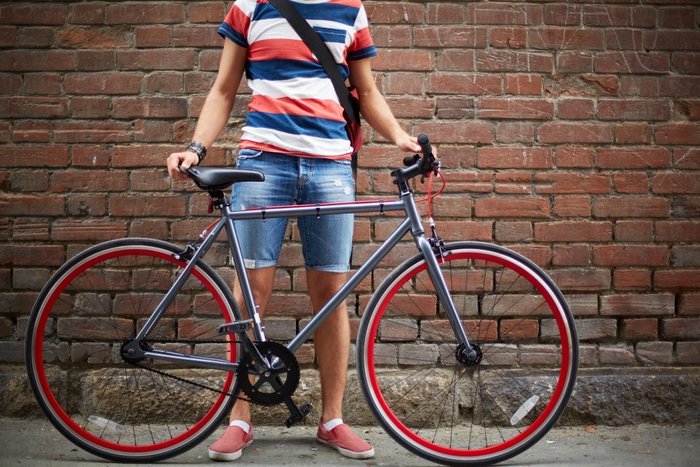 It can be hard to find your preferred dispensary. Sure, all over California are quality cooperatives and businesses that produce great products and flower — but you usually have to drive there to get your goods. Sure, there are delivery services, but most of them can increase the price significantly for delivery and insurance fees.
One marijuana delivery service throughout the Golden State defies the norm and topples the rest of its competition. Fast and Friendly, a medical marijuana delivery service, operates throughout Southern California. Fast and Friendly has holistic medicine practices in the San Diego, San Fernando Valley, Redondo Beach, Torrance, and Orange County areas. The company claims to offer the largest selection of medical and edible marijuana products of all cannabis delivery services throughout the southern end of the state. In addition to having a variety of indica, sativa and hybrid flower, the site also sells vape products, tinctures, concentrate and cartridges, topicals, capsules, and gear. In addition to a somewhat intimidating collection, Fast and Friendly constantly offers at least 30 special deals. Newer patients can even receive or renew their doctor recommendation via a video chat on the site.
While Fast and Friendly's website can be a great resource, sifting through the information can be daunting. Let's break down what you can and can't do with the help of Fast and Friendly medical marijuana delivery service:
Why should I sign up?
Fast and Friendly can deliver medical marijuana products to patients Monday through Sunday from 12 p.m. to 11:30 p.m. On average, it takes the service 50 to 70 minutes to deliver your products. Fast and Friendly is 100% a delivery service. Customers cannot pick up their products from the service's regional locations.
Patients can pay with cash and/or card. It is possible to split orders between card and cash payments. Fast and Friendly is famous for its relatively low delivery minimum. Patients paying in have a $1 minimum but patients paying with a debit card must follow a $100 minimum. To operate according to California state law, Fast and Friendly-charges customers a sales tax. However, those paying with cash receive their taxes back in the form store credit for their next delivery via the instant rewards program. Additionally, veterans, disabled patients, and seniors are generally offered 10% off Fast and Friendly services.
Fast and Friendly prides itself on engaging customer service. Operators are available to answer questions online and the service has a number of social media portals. Satisfied customers leave positive reviews on Facebook, noting that Fast and Friendly has consistently great rewards and treats their patients with kindness. Generally, the consensus is that the service delivers on the promise it makes with its name.
What can I order? And how does it get here?
In their online shop, Fast and Friendly offers a variety of CBD products, concentrates, marijuana-infused drinks and edibles, tinctures, vaporizers and vape products, topicals, and even gear. You can even browse the top brands for medical marijuana products and skim the products of Eureka Vapor, O.Pen Vape, and Therapy Tonics. On average, concentrates start around $20 per gram and high-end shatter reaches $57.50 per gram. Sativa strains start at around $15 per gram while a quality selection of indicas begin at $20 a gram. Hybrid varieties are priced from $15 per gram; house shake is also available for $6 a gram and $110 per ounce.
Fast and Friendly updates their different menus on a daily or weekly basis. In addition to rotating their selection, the service offers a constantly evolving list of specials. Patients can enjoy the perks of one special per day. Popular promotions include $5 off any eighth or $10 off any quarter of an ounce during happy hour from noon to 3 p.m. New patients also can enjoy an additional $20 worth of bud, drinks, edible or pre-roll joints when they hit the $65 mark for free delivery. Established patients also receive a $30 credit when they refer a new patient; new patients, when referred, also enjoy $30 worth of welcome bud as the First Time Buyer gift instead of $20.
Throughout the week leading up to your birthday, patients can enjoy the Birthday Match deal. The promotion matches your spending, dollar for dollar, once a year.
Part of the Fast and Friendly promise is that the service delivers with discretion. The service asks for at least a 30-minute window to deliver your products but also can schedule deliveries at a later time. This feature can be great for those returning home from work later or that want their product later after dinner or the kids go to sleep. Generally, Fast and Friendly drive motorcycles instead of cars, greatly cutting down on delivery times. Drivers of either vehicle do not have any advertising or promotion logos on their person or vehicle.
Deliveries can be dropped off at other addresses besides the resident listed on your California driver's license. Established patients can accept orders at other residents, schools. Hospitals, or even the beach. However, first-time patients with orders more than $100 generally can't deliver to an address not listed on their ID without another type of address verification.
Why Fast and Friendly?
New and veteran customers alike praise Fast and Friendly for its honest moniker, speedy service, and a variety of remarkable products. To ask the Fast and Friendly team any questions, visit their website.
Stay up to date with California medical and recreational laws, visit our blog and news pages.