Unique Pot Shops in Spokane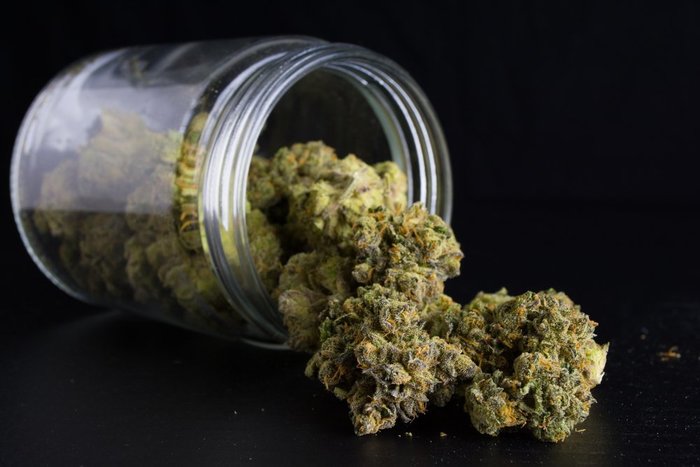 Amidst the vast open desert of eastern Washington rests an oasis of unique pot shops in the city of Spokane. While its western neighbor, Seattle, gets a TON of credit for its incredible marijuana dispensary game (and rightly so), Spokane has developed its own community of great recreational and medical marijuana dispensaries to represent the stoner's haven of the east. So, whether you are heading west from Idaho, east from Seattle, or you're just a cannabis-loving native of the Spokane area, make sure to check out these cool recreational pot shops in Spokane:
Smokane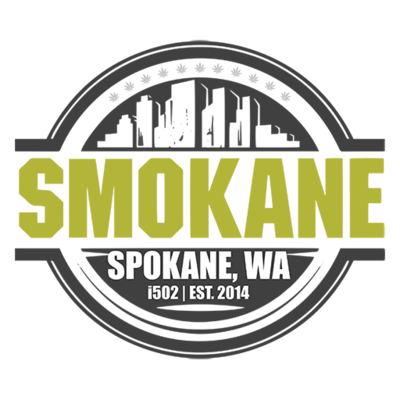 Smokane is one of the OG pot shops of eastern Washington, with operations beginning in March 2014, just after recreational herb was legalized. Its brand-new location in the commercial district of East Sprague Avenue opened in September 2017, and from what we can tell, it's quite an upgrade for an already-cool dispensary. The owners of Smokane threw a giant grand opening party for the new shop on September 20, 2017. To commemorate the event, the dispensary offered ridiculous deals like $1 joints, $10 eighths, and $12 grams of wax.
The original Smokane recreational shop was a no-frills type of place, situated in a seedy area but made all the better by the herbal glow of fresh cannabis. Inside its doors were plenty of buds from growers like Cloud Nine, Hi Guys, and Dawgstar; you know, just some of the growers that have their stuff available all throughout the entire Pacific Northwest state. Some customers loved the "dive bar" feel of the old location, respecting its charm for what it was. Hey, good deals on great buds ain't bad, right?
4:20 Friendly
The outside of 4:20 Friendly looks like a Native American trading post. Walking up to this dispensary, one would expect to be trading rocks for beads, necklaces for hammers, or grain for corn. What you find inside 4:20 Friendly is cozy pot shop with a full stock of Mary Jane to pack in the peace pipe. The shop works with producers like BBB Farms and MJ Productions to bring fresh buds to the people of Spokane. Its location at the top of Sunset Hill is convenient for those on the western edges of town. It's a nice stop for anyone finishing up the back nine at Indian Canyon Golf Course or checking out John A. Finch Arboretum. Recreational and medical cannabis consumers also enjoy the fact that 4:20 Friendly has a full parking lot, something you don't always get when visiting the dispensary. It's a little bit hidden, which is cool for Mary Jane lovers that like to purchase their pot in peace.
Lucky Leaf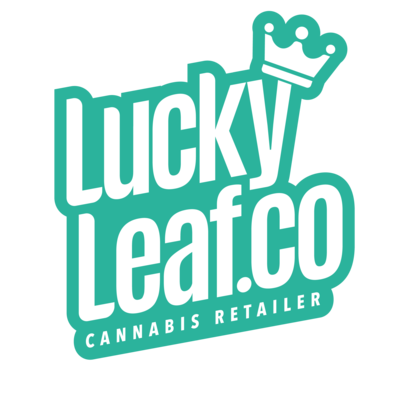 Lucky Leaf is an easy walk from Spokane's Riverfront Park, a convenient place to stop by if you're going to hang out by the Spokane River or check out the Upper Falls Reservoir. The shop's Instagram feed is an attraction in itself, showing off some great pictures of the bud and concentrate sold in the dispensary, as well as some interesting promotional pictures that advertise limited-time sales and vendor visits. There's also a picture of a pig with the slogan Spark Before You Plug in the Park, so it seems like they know for certain that there's nothing better than picking up some fresh herb and then taking a stroll along the nearby river.
Lucky Leaf's suppliers include growers like the renowned Phat Panda, Arizen, Proper Chocolates, and Blue Roots Cannabis Company. Its menu shows a couple of bud options at THC contents potentially higher than 27% or even 28%. How does some Gorilla Glue #4 or Sonic Green Cookies 'N Cream sound right about now? If you're in the drink market, Lucky Leaf offers THC-infused soda pop from Evergreen Herbal like Stoney Mountain Rootbeer or Orange Cream Pie. Did we mention that Lucky Leaf has one of the best edibles lineups in all of Spokane?
Greenhand
Greenhand is on the northern side of the Spokane River, located less than a mile from the Gonzaga University campus. It is a hot spot for the Gonzaga crowd, who come in droves to check out its expansive collection of cannabis products. If you can withstand a bit of a line at times, Greenhand offers a larger floor space than many other Spokane dispensaries. The good news is, that also means more room for fresh buds. A neon green light makes Greenhand easily visible along North Monroe Street. The well-lit interior with plenty of HD television screens makes it easy to browse through the selection of flower, concentrates, and edibles, which includes producers like Western Cultured, Northwest Cannabis Solutions, and Fairwinds.
If you're a fan of Gonzaga legend and NBA Hall-of-Famer John Stockton, a trip to Greenhand is an opportunity to walk the streets that the basketball legend wandered as he rose to become one of the most prominent figures in the history of the university and one of the best point guards of all time. Or perhaps you are rooting for the Zags to make the NCAA Finals in men's basketball for the second time ever this year. Either way, if you're looking to grab some cannabis, Greenhand can make the assist.