Seattle Marijuana Industry Success Stories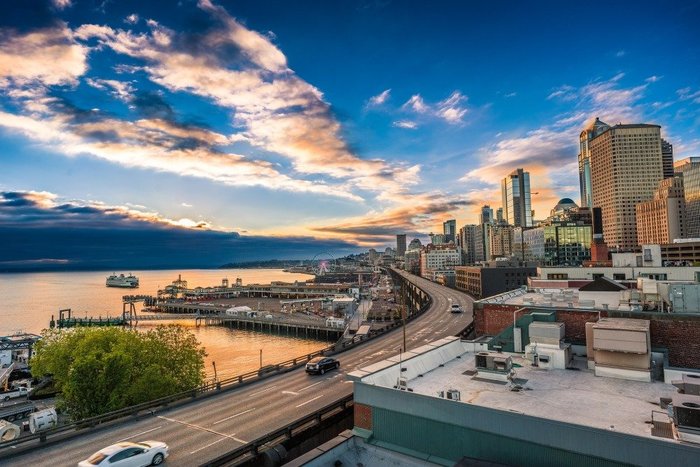 Seattle is a city that cherishes creativity, open-mindedness and cannabis. It's also one of the most entrepreneurial cities in the world. Technology innovators and world-class artists infiltrate Seattle at every corner and continue to push progressive ways of thinking into the business world. Some of the brightest minds in the cannabis industry were born in Washington state and never left. Others came from all around the United States and made a giant footprint in the Pacific Northwest.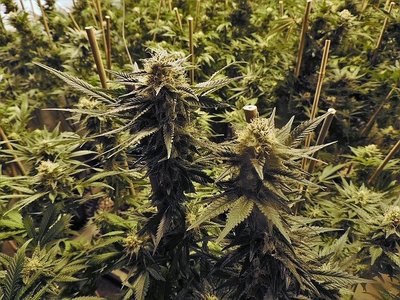 What makes the Seattle marijuana industry such a great success for Northwestern entrepreneurs?
Some say it's the weather. The gray, rainy days alternating with picture-perfect sunshine are a stimulant for the creative impulse. Another factor could be the breathtaking views of mountain ranges from almost any location in the city. It's both humbling and inspiring to take in the scenery of Seattle, and that surely fuels the Emerald City's entrepreneurial mindset.
Here are some notable cannabis industry success stories from the Seattle area:
Kat Donatello
In addition to being one of the most cannabis-friendly cities in the world, Seattle is also extremely dog-friendly. Dog owners can bring their favorite pets into many of Seattle's restaurants, coffee shops, and retail stores. They are welcome to join the fun on a hike through any of the region's scenic trails.
Kat Donatello joined Seattle's love for cannabis and dogs into one unique business venture: a line of edible CBD biscuits designed specifically for man's best friend. Her company Austin and Kat started at her home in Maine, when she began experimenting with adding CBD oil to treats she baked for her dog for medicinal purposes. After noticing that her dog and her friends' dogs were reacting positively to the treat, Kat decided to produce the CBD dog biscuits on a larger scale. Austin and Kat launched in October 2016, and the company has already expanded to several locations throughout the United States. Kat Donatello recently opened a baking facility in Seattle, her hometown.
Austin and Kat have extreme conviction about the benefits of their HEMP Infused Wellness Dog Biscuits. There are two varieties of the product — a 2-milligram biscuit for small dogs and a 5-milligram dose for larger dogs. This hopes to promote a soothing feeling for the dog without excessive intoxication. Austin and Kat hope to continue to expand their growing presence in veterinary clinics and retail outlets in Washington, Connecticut, New Hampshire, North Carolina and Maine in the near future.
Brendan Kennedy
Brendan Kennedy already had a world-class resume before entering the cannabis industry. He earned a degree in architecture from UC Berkeley and an MBA from Yale, then performed venture capital valuations for tech/auto giants Tesla Motors. By 2010, Kennedy saw the cannabis industry as potentially one of the best investments in the United States. That year, he founded marijuana venture capital firm Privateer Holdings with colleagues Michael Blue and Christian Groh.
Privateer Holdings owns the popular marijuana website Leafly, as well as Tilray, a medical cannabis producer. The company also joined forces with the Bob Marley estate when they became owners of Marley Natural, a grower that produces premium buds for the people of California, Washington, and Oregon. Privateer Holdings now has more than 350 employees in seven different states and several different countries. The company is the beneficiary of a $75 million investment by Founders Fund, owned by PayPal co-founder Peter Thiel. This landmark agreement between an institutional investor and a cannabis company was the first of its kind.
Brendan Kennedy and his co-founders at Privateer Holdings aim to help eliminate social stigmas about marijuana use. They believe cannabis is a mainstream product that should be available to responsible consumers, and they are pushing for the end of prohibition. The groundbreaking efforts of Privateer Holdings will be remembered for decades, and the company is still expanding.
Brandon Gallagher
Brandon Gallagher is the founder and CEO of Vuber Technologies, a producer of vaporizers sometimes referred to as "an iPhone for pot." Brandon launched Vuber in 2014 with the vision of providing exceptional devices for cannabis consumers. With products like the Dabber Kit, the Nova, and the ATLAS Kit, Vuber has carved out a name for itself in the congested vaporizer market.
Shortly after founding Vuber, Brandon enlisted Jim Makoso to lead the company's business development effort. With the combination of Makoso's expertise and Brandon Gallagher's sales background, they have been able to steadily increase revenues for the Vuber brand. Gallagher attributes his success to a steadfast work ethic and the determination to form personal relationships through his sales team. He hopes to build upon Vuber's popularity in Washington by partnering with vendors throughout the United States.
Michael Gordon
When weed was legalized in the state of Washington, it became an instant attraction for visitors. Michael Gordon saw a burgeoning niche and co-founded Kush Tourism, as a way for out-of-towners and Seattle natives alike to get a behind-the-scenes look at the cannabis industry. The company's flagship excursion takes passengers to the upscale dispensary Diego Pellicer before bringing them to a glass blowing exhibition at Drags Glass Studio. It then travels to Dawg Star Cannabis for a firsthand look at a professional grow facility before ending the tour at Vela, another renowned Seattle pot shop.
Kush Tourism hosts private tours and assists visitors in finding marijuana-friendly lodging for their stay in Seattle. The company also rents vaporizers like the Vuber Cosmos at a daily rate, complete with all the needed accessories to vape on the go. Michael Gordon told Seattle's NBC affiliate that he believes Seattle is on the "cutting edge" of the legal marijuana industry, and that the city's cannabis community is "really a lot of fun to be a part of." He hopes Kush Tourism will be perceived as a peer to the winery and craft brewery tours that have already become a big deal in the Pacific Northwest.
Kelly Ogilvie
Kelly Ogilvie is the CEO and co-founder of DeepCell Industries, an emerging technological innovator for the cannabis community. Ogilvie has a strong background in science; he founded specialty chemical producer Blue Marble Biomaterials before joining forces with Gary Bonilla to work on new techniques for making edible cannabis.
DeepCell's Crystal Fusion method gave birth to Ruby Cannabis Sugar, a popular edible in the Seattle area. Ruby Cannabis Sugar is a combination of sucrose sugar and crystallized cannabinoids, and it can be easily added to a cup of tea or plate of food for a nice THC infusion. DeepCell deals strictly with the technology side of the business and the company entered a licensing agreement with local edible producers Evergreen Herbal in late 2016. The maker of The 420 Bar and Cannabis Quencher now manufactures and distributes Ruby Cannabis Sugar for the people of Washington.
The sky is the limit for DeepCell. In 2016, the company secured $410,000 in funding to power its research and development effort. DeepCell found a manufacturing partner to produce Ruby Cannabis Sugar in southern California, and the company has been hard at work on creating new edibles for the cannabis community. Kelly Ogilvie embraces the role of sticking to the science end of the cannabis industry, allowing edible producers to effectively outsource this costly phase of the process. "By focusing on sugar and salt, the world's most widely used ingredients, we've simplified the process for businesses to innovate," he told Business Week.