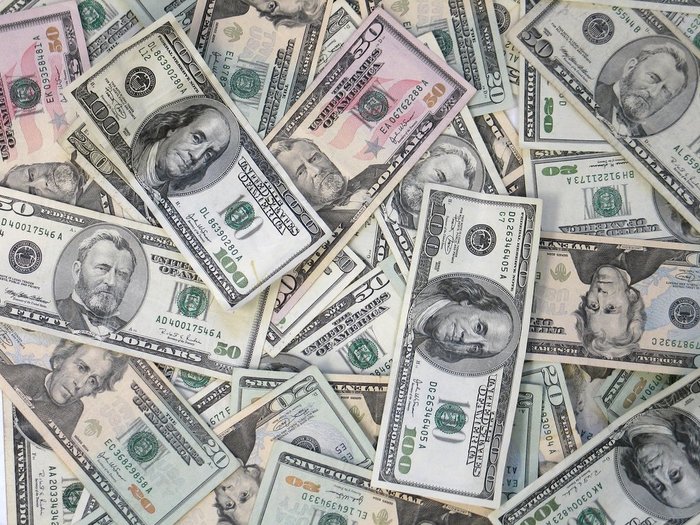 As a leader in the cannabis revolution and the home of tech giants like Microsoft and Amazon, it only makes sense that western Washington is a hub for marijuana technology. The city of Seattle and its surrounding area is home to innovators in extraction techniques, software development, and lab testing for the cannabis industry. Seattle is embracing its role in pushing the industry forward with new devices and software that improve the products while delivering cost savings to local business owners.
Let's take a look at the top marijuana industry technology companies based in Seattle:
DeepCell
In Seattle, DeepCell might best be known as the creator of Ruby Cannabis Sugar. It's sold in many of the city's dispensaries and is hailed as the first "flexible edible," in that it can easily be mixed into a meal or drink. It's a substitute for the typical sugar packet, a low-calorie alternative with a THC kick.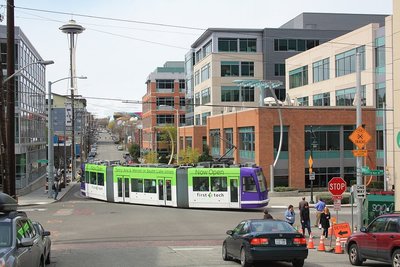 The technology behind Ruby Cannabis Sugar is quite impressive. DeepCell uses a patented method called Crystal Fusion to crystallize cannabinoids and fuse them with sucrose sugar. The company applies a science called microfluidics to its cannabis-related ventures, which allows accurate tests to be performed on smaller samples at lower cost. Its founders are both Seattle natives with a track record of success in the Emerald City. Before DeepCell, CEO Kelly Ogilvie founded Blue Marble Biomaterials, a company which turns organic biomass into renewable specialty chemicals. Chief Operating Officer Gary Bonilla has invested in biotechnology, software and cannabis startups for more than a decade.
DeepCell has a bright future in the cannabis industry. In June 2016, the company announced that it raised $410,000 to help fund its expansion efforts. It recently entered a partnership with Washington edible producers Evergreen Herbal (makers of The 420 Bar and Cannabis Quencher) to manufacture and distribute Ruby Cannabis Sugar throughout the state. DeepCell also reached a deal with a medical marijuana company in California to manufacture and distribute the THC sugar in the Los Angeles area. The company has two new products on the horizon: Sapphire Cannabis Salt and Emerald Cannabis Sweetener.
Headset
The developers at Headset have put executive power in the hands of cannabis-related small business with their comprehensive software suite. Dispensary owners use Headset retail market data to make intelligent decisions based on key trends affecting their business. For example, the pot shop owner can easily make comparisons to evaluate budtender performance or find out which products are flying off the shelves. Headset can uncover specific customer behavior or shopping patterns that inform the dispensary owner on how to manage promotional events and determine the correct price points for different products.
A grower might look to Headset to determine which shops in which areas of the state are buying the largest quantities of their bud. The software updates in real time so that cannabis entrepreneurs can make decisions based on up-to-the-minute information, drastically reducing the probability of excess inventory for distributors, producers or dispensaries. It helps business owners cut costs and drive up margins through a platform that is simple to learn and easy to maintain.
Headset has been featured in Forbes magazine, offering insight on shopping behavior for the 420 holiday. The company raised $2.5 million in financing early in 2017 as part of a plan to heavily upgrade its product suite. With recreational marijuana now legal in eight states, Headset hopes to expand across the country and continue to give business owners a competitive edge with their detailed reports and automated intelligence. This Seattle success story could become the go-to business intelligence software suite for the cannabis industry nationwide in due time.
X-tracted Labs
X-tracted Laboratories uses light hydrocarbon extraction technology to cook up some of Seattle's most popular hash and hash oil products. The company has spawned three brands of cannabis products. Refine Seattle is top-shelf concentrate that tests in the 75% range for THC. Only the product with the best aroma, flavor, appearance and effect is designated under the Refine Seattle brand. The concentrates that fall slightly short on any of these characteristics are sold under the Northwest Concentrates moniker. Both Refine Seattle and Northwest Concentrates can be found in capsule form for non-smokers. Clear Concentrates, the third X-tracted Labs brand, is a concentrate specifically designed for dabbing, vape pens, oral consumption and topical application.
X-tracted was the first lab facility granted permission by the city of Seattle to employ a closed-loop hydrocarbon extraction process. This method allows the company to produce unusually clean and pure concentrates for medical cardholdersand recreational users. X-tracted concentrates are readily available at the (Lux) pot shops in the Ballard and Lake City neighborhoods of Seattle. The east coast will also soon get a taste of what X-tracted Labs has to offer, as the company reached an agreement with Maine medical dispensary Procure LTD in May 2017 to begin selling the concentrates.
Vuber
Since 2014, Vuber has been supplying the people of Seattle with advanced vaporizer technology for their cannabis needs. The company's Dabber Kit is a portable device that uses temperature control technology to heat up the cannabis and give the smoker a potent dab anywhere, anytime. Its Nova vaporizer has a ceramic convection heating chamber that prepares herb to be inhaled in just thirty seconds. The ATLAS Kit is designed for wax and oil concentrate. Its dual-titanium coil heating element preserves the natural flavor of a concentrate, giving the user a full taste experience on the inhale.
Vuber founder Brandon Gallagher says the technology involved in his company's products is relatively simple, though he has heard customers refer to it as "an iPhone for pot." Seattle locals Kush Tourism have certainly bought into the Vuber phenomenon; the company has the Vuber Cosmos vape available for visitors to rent at a daily rate while they're enjoying their stay in the Emerald City. After building a strong reputation in Washington state, Vuber plans to partner with vendors in California, Colorado, Oregon, Nevada and Arizona in the near future.
POSaBIT
In today's legal cannabis industry, federal regulations deter banks from accepting deposits from dispensaries. As a result, nearly all dispensary transactions are done in cash. It's an issue for pot shop owners and customers alike, as a debit or credit system would significantly facilitate the ability to buy and sell herb. POSaBIT is a financial technology company that has enabled customers to use Bitcoin to purchase cannabis at the point of sale.
The company's founder Ryan Hamlin is a former Microsoft executive that found a creative solution to the need for some type of digital currency in pot shops. He operates POSaBIT out of an office in Seattle's historic Pioneer Square district. POSaBIT is now available in a handful of Seattle dispensaries, including all three Uncle Ike's Pot Shop locations and Queen Anne Cannabis Company.
The POSaBIT technology works by allowing customers to purchase Bitcoin tokens at the point of sale with their credit card. It then enables the dispensary to accept Bitcoin payments, resulting in the closest thing Seattle stoners have to purchasing legal weed on debit or credit. Ryan Hamlin and his team hope that POSaBIT will create a groundswell and emerge as a popular solution to this difficult issue in the cannabis industry. The company was recently featured in Seattle Weekly, a positive sign for the future of POSaBIT's technology.