Cannabis-Friendly Communities in Oregon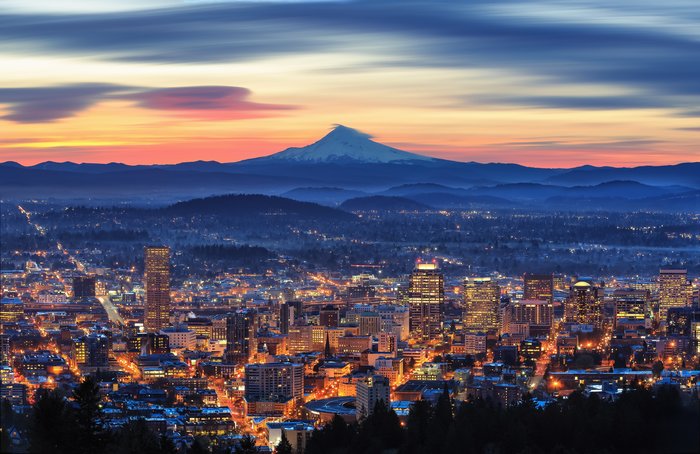 The U.S. West Coast, including California, Oregon, and Washington, is well-known as a region at the forefront of legalizing recreational marijuana. Oregon, in particular, began selling recreational marijuana in 2015, seventeen years after the state medically legalized the plant. Since them, marijuana dispensaries, such as Happy Leaf, have been allowed to sell recreational marijuana to adults 21+. Over the past few years, Oregon has implemented different marijuana policies, and recently, Southwestern Oregon communities noticed an influx of new marijuana production corporations settling into the rural Southwest region.
Due to Oregon's understanding of the properties of the plant, various areas have become known as cannabis-friendly communities in Oregon. We'll take a look at these cannabis-friendly communities in Oregon, their relationship to marijuana, and their efforts to legalize it across the country.
Cannabis-Friendly Oregon Communities
Although Oregon isn't as large as California, the state has a variety of communities that are cannabis friendly; they were even home to "The World-Famous Cannabis Cafe" which allowed for cannabis use inside the establishment until it was forced to shut down due to Oregon's Clean Air Act. Despite that hurdle, there are still many cannabis-friendly communities in Oregon that state residents and visitors flock to.
For example, according to an article by USNews, Williams is one of Oregon's pot-growing capitals because of the specific environment it's in. Williams is known for its ideal climate, soil, and being an overall rural and remote region, which makes it a nearly perfect community to grow cannabis. However, even if you don't want to grow, Williams is a very cannabis–friendly community due to the large amount of cannabis producers and growers who live and/or work there.
On the same note, within Williams, two counties that have some of the best cannabis producers in Oregon include Jackson and Josephine County. According to The Oregon Liquor Control Commission, it was found that in July of 2016, Jackson County had 299 cannabis producers, while Josephine County had 213, bringing them to 512 producers total; this figure accounts for close to one third of Oregon's 1,535 licensed operations. It's clearly safe to say that within Williams, both Jackson and Josephine County are cannabis friendly.
Why is Portland a Cannabis-Friendly Community?
Besides Williams, another Oregon community that is cannabis friendly is Portland. Portland is home to some of the highest concentrations of medical cannabis cardholders in Oregon, alongside Selma, Cave Junction, and O'Brien, as stated by The Oregonian. However, once cannabis was recreationally legalized, Portland continued to be very cannabis friendly, especially due to the large number of dispensaries and cannabis cafe located within the area. To top it off, Portland is home to Jupiter Hotel, a popular cannabis–friendly hotel that provides guests with 420 packages that they can enjoy during their stay.
Furthermore, only a few minutes away from Portland is a Bed & Breakfast called Mt. Scott Manor, which is cannabis friendly as well. Guests can enjoy the beautiful mountain view, private forests, and the option to consume cannabis outside the establishment. Additionally, people who live near Portland or who are interested in visiting Portland should check out Lloyd District, Alberta Arts District, and Hollywood, areas that have a variety of quality dispensaries and cannabis-related activities. Consumerism is a significant part of Portland's culture, and if you're interested in consuming the herb in a cannabis-friendly community, Portland is one area to check out.
Other Worthwhile Cannabis-Friendly Communities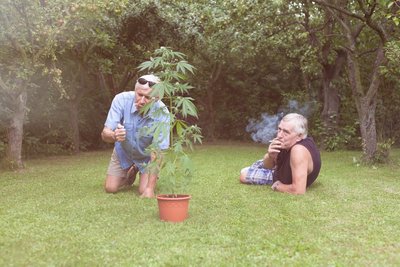 A few other cannabis–friendly communities to check out in Oregon include Eugene and Bend. According to The Oregonian, Eugene, Oregon has a total of 38 dispensaries, eleven head shops, and 1.17 dispensaries per 5,000 people. Even though Eugene has fewer dispensaries than Portland, they offer more of a quality-over-quantity dispensary experiences.
Bend, Oregon is another cannabis–friendly community. Bend has nineteen dispensaries, eight headshops, and about 1.16 dispensaries per 5,000 people, as also stated by The Oregonian. Bend is an area that is full of nature, enjoyable hiking trails, and home to the Les Schwab Amphitheater, which is a popular spot for summer concerts.
Oregon, in general, is a cannabis–friendly state, especially due to its rural and remote regions, which are ideal for growing cannabis outdoors. The Southwestern region of Oregon is where most of the state's quality bud is produced; however, other cities like Williams, Selma, and Portland will soon become more populated with additional cannabis-production companies as well as passionate individual growers and/or medical cannabis consumers.
In Oregon, as stated by The Oregonian, each household can have up to four plants (six for medical cannabis cardholders), which makes Oregon an ideal location to not only grow cannabis but to consume it as well. Next time you're in Oregon, be sure to check out Williams, Portland, Eugene, and/or Bend to experience a cannabis-friendly environment and meet like-minded cannabis users who have accepted cannabis for what all that it is.
Next time you're in Oregon, consider doing some fun outdoor activities while high. Read the article below to get some ideas:
Get High, Go Outside: Cannabis Culture in Oregon's Great Outdoors
To learn more about Oregon's cannabis-friendly hotels, check out the article below:
420-Friendly Hotels in or near Portland, Oregon