Cannabis Culture: Activities to Do High in Oregon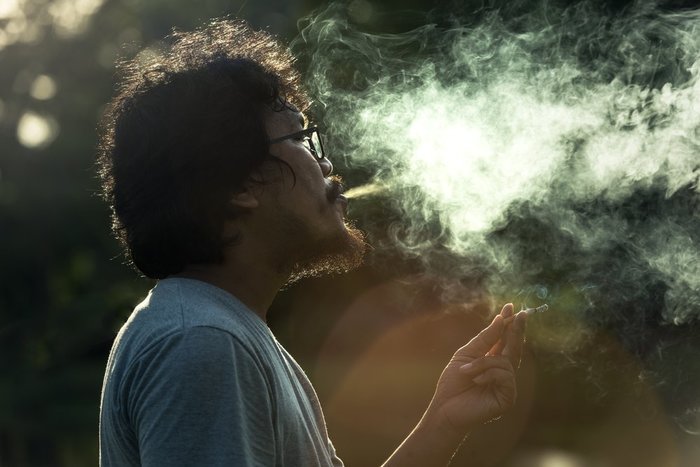 Ah, summer. The perfect (and pretty much only) time to venture outside in Oregon without getting rained on, hailed on, or blown sideways into a building. So now dust off your sandals and prepare your skin for the intensity of the Northwestern sun! We've put together a list of great ways to combine the great outdoors with the cannabis culture you've come to know and love.
The Oregon Zoo and Hoyt Arboretum
The Oregon Zoo is a wonderful place to explore in a sativa state of mind. Stroll through the five different exhibit areas (Great Northwest, Fragile Forests, Asia, Pacific Shores, and Africa) and introduce yourself to the many diverse animals. Adding cannabis to the equation makes for a fun, sometimes hilarious experience as you watch different animals play, swim, fly, or roll around. Even those darn kids who are always screaming or crying are more tolerable when you've added a bit of buzz to your visit!
Since the Oregon Zoo takes up 64 acres and houses over 100 different species of animals, it is at least a half-day activity. If by the end of the day you wish you could keep coming back, go ahead and buy a tax-deductible zoo membership – your ticket purchase for the day will be applied to your membership fee (which usually pays for itself within three visits).
I know what you're thinking – sometimes the summer sun gets so intense that the last thing you want to do is walk around in it with a bunch of kids. Fortunately for you, Hoyt Arboretum is right across the parking lot. Pay for full-day parking and enjoy a walk through the beautiful, shady trees and rolling hills before or after your zoo adventure!
Pro tip: The Oregon Zoo is about more than just animals. Check out their summer concert lineup and, when the weather turns colder, come back for Zoo Lights (members get presale access to concert tickets and free admission to Zoo Lights – just saying)!
The Columbia River Gorge
The Columbia River Gorge offers many different levels of experiencing the beauty of this powerful waterway. The Gorge hosts waterfalls, hiking trails, parks, fisheries, wineries, museums, and many other activities for those who want to enjoy what Oregon has to offer.
The type of marijuana you plan to enjoy depends on how (and where) you decide to spend your time along the Gorge. Going for a hike up Multnomah Falls? Try a strain that gives you energy but doesn't impede motor function. Exploring a museum? Bring something a little more low-key that heightens your awareness of detail. Going camping? That one's easy – bring it all!
Portland's Waterfront Festivals
Whether you're into the blues, really love craft beer, or want to try the tasty food that Oregon has to offer, Tom McCall Waterfront Park is the host of many summertime festivals. Located in Downtown Portland on the Willamette River, hardly a weekend goes by in the summer that you don't see tents set up and thousands of people roaming around.
Combine your love for cannabis culture with Portland's love for summer festivals, and you've got the makings for a very enjoyable summer. If you're going to a beer fest, keep it light with a nice CBD. For a music festival, have a magic brownie (Isn't that what people usually do anyway?). If you are ready for a food festival, indulge in your favorite munchie-inducing strain.
Bonus: The 12th Annual Hempstalk Harvest Festival (AKA Hempstalk) will most likely be taking place at the Waterfront this September. Get high, listen to great music, and learn about the wonders of hemp from dozens of medical, recreational, and paraphernalia vendors!
Disc Golf
Looking for a somewhat more secluded activity for the summertime heat? Oregon hosts a wide variety of disc golf courses that will entice you to get outside and moving on a nice day. Add an extra toke or two, and your experience will be that much more enhanced.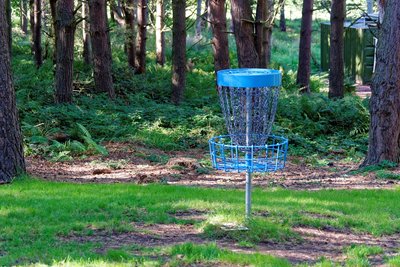 Since disc golf is a physical activity without necessarily being a high-intensity sport, it's best if you work with a cannabis product that will limber you up without being too relaxing, and give you energy without making you hyper. This is an enjoyable pastime, and it can take a while to complete a full course, so why not bring some tunes, pack a picnic, and make a day out of it? You may just find your new favorite summertime hobby.
Mount Hood
We all know Mount Hood to be one of Oregon's prime spots for skiing and snowboarding. With its high altitude, low temperatures, and natural snow, ski and snowboarding season on the mountain pretty much never ends. For the more practiced winter sports enthusiasts, this is the perfect place to get high in more than one sense of the word.
Timberline Lodge, one of the most popular ski resorts on Mount Hood, also offers a Magic Mile Sky Ride. Not to be confused with the Mile High club (that would be incredibly dangerous), this ride takes riders up and back down Mount Hood on a ski lift in the summer months, offering a beautiful view of the Oregon wilderness and neighboring mountains. Go ahead and get even higher while you're already high – just make sure to stay safely seated in the chair lift for the entirety of the ride.
Crater Lake
One of Oregon's most popular national parks, Crater Lake is a gorgeous and awe-inspiring body of water that anyone in Oregon – whether a long-term resident or short-term visitor – should have on their list of places to visit. From hiking to camping to photography, this beautiful volcano-induced wonder is the perfect place to relax and recharge from life in human society. Enhance the experience with your favorite edible for relaxing and taking in the view.
Reminder: It is never legal to smoke or vaporize within a national park, and possession of cannabis products within can lead to a citation.
Astoria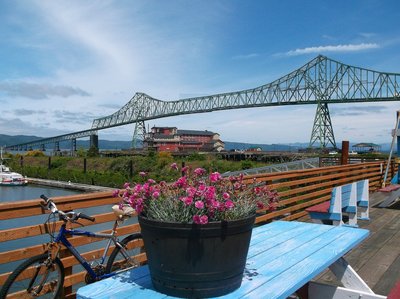 What would a list of Oregon outdoor activities be without a nod to its gorgeous coastline? Cannabis culture meets small-town feel when you enjoy marijuana in the adorable city of Astoria. Take a few puffs and walk beside the water, or explore the Columbia River Maritime Museum and revel in how lucky you are not to have to brave the countless winter storms of the Pacific Northwest.
Heading to Astoria in the summer? Eat some edibles and enjoy what local craftsmen, artists, and foodies have to offer at this year's Astoria Sunday Market, every Sunday from May 14 – October 8.
Go Outside and Play!
Whether you're in Portland, Ontario, or Paisley, Oregon, you can always find something to do when the weather permits you to play outside. We're lucky to live in a beautiful state filled with endless trees, towering mountains, and gorgeous bodies of water. And some might say we're even luckier to live in a state that has legalized and actively supports a safe and enjoyable cannabis culture. Enjoy it, find your favorite strains of flower, oils, and edibles and go play outside!
Note: It is important to remember that smoking or vaping marijuana products in outdoor public spaces is against Oregon State Law, as is driving under the influence of marijuana. It is recommended that you enjoy your cannabis in edible form while in public. If you prefer to smoke or vape, do so on private property and then hitch a Lyft to your destination of choice!
Article By: Daphne Eccleston