What Happened to the World-Famous Cannabis Cafe in Oregon?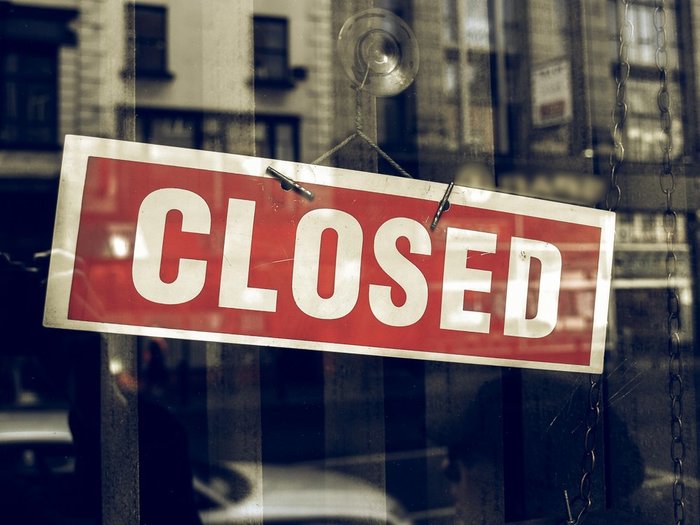 Medical cannabis cardholders, recreational smokers, stoners, hippies, and all those in between know what it feels like to need and/or want to smoke, and how horrible it is to not have a place to legally consume cannabis. Unfortunately, even though cannabis is legal in Oregon, there are very few places where people can openly smoke outdoors or indoors. However, in 2009, in Portland, Oregon, The World-Famous Cannabis Cafe opened, which gave cannabis cardholders the opportunity to consume their cannabis in a fun yet cozy environment. Sadly, the cafe was forced to shut down due to a recently implemented Oregon amendment. Read on to find out why the cafe closed, and what this means for the future of Oregon cannabis clubs/lounges.
The World-Famous Cannabis Cafe was established in 2009 by Oregon NORML member cafe and owner Madeline Martinez, a former correctional officer of California who became a cannabis supporter and worked alongside state lawmakers on the topic of marijuana policies, as mentioned by KTVZ.com. The World-Famous Cannabis Cafe was put in place so that medical cannabis cardholders could have a safe space to legally medicate in private in addition to socializing and interacting with others. In July of 2015, The World-Famous Cannabis Cafe reopened in a new location, which offered recreational smokers a fun place where they could consume cannabis, according to HighAbovePortland.com. Unfortunately, shortly after the relocation, Oregon lawmakers changed the reality of operating cannabis cafes.
According to an article by KTVZ.com, as of the beginning of 2016, The World-Famous Cannabis Cafe was forced to close down due to Oregon lawmakers' addition to the 'Indoor Clean Air Act'. In particular, House Bill 2546 was created with the intention of significantly reducing the use of e-cigarettes and cannabis vaporizers by specifically defining 'inhalant delivery system', as noted by MarijuanaPolitics.com. The recent update to the original Oregon law includes putting prohibitions and penalties in place for the use of vaporizers by minors in addition to setting fines and citations for cannabis cafes and clubs that do not follow Oregon state law.
Furthermore, the house bill includes a section updating the state's 'Indoor Clean Air Act.' In section sixteen, the bill amends Oregon law, and states the following: "A person may not smoke, aerosolize, or vaporize an inhalant or carry a lighted smoking instrument in a public place or place of employment," according to an article by MarijuanaPolitics.com. This recent change has led to many frustrated and angry cannabis users who no longer have a safe space to medicate. While in operation, The World-Famous Cannabis Cafe followed the required state regulations and cannabis policies, but the cafe was still forced to close down due to the new legislation.
Moreover, Oregon lawmakers and members of Portland's community are worried about the negative impact of secondhand smoke and what it means for their personal health and the health of their children and younger generations. The law was designed to prevent secondhand tobacco smoke in public areas, but in 2016, cannabis was added onto the list, even though secondhand smoke from cannabis is significantly different than secondhand smoke from tobacco products, especially cigarettes. There is a wide variety of scientific literature that explains the many harmful effects of cigarettes and tobacco, but there is no scientific evidence that proves how cannabis usage can cause cancer, heart disease, and other diseases.
Surprising, and quite frankly hypocritical is that this law allows tobacco smoke in places like smoke shops and cigar bars, but cannabis lounges and clubs are prohibited. As noted by Ganjapreneur.com, cannabis users are very limited regarding where they can legally consume their cannabis. Oregon residents who live in subsidized housing are not allowed to smoke indoors, nor can they smoke in most parks and other public places. Thus, the majority of cannabis users in Oregon are in quite a conundrum because they cannot utilize their individual legal rights.
On a similar note, the owner of The World-Famous Cannabis Cafe expressed to OregonLive.com how saddened she was to have to close down her cafe due to the warnings she received from public health officials. She was told that her establishment violated many indoor air rules, and that she was breaking state law. Martinez, the cafe's owner, wasn't ready to quit just then, though. According to OregonLive.com, she stated the following about this issue: "I told them they are infringing on my constitutional rights. I have a right to gather peacefully. That is what I am exercising. They are very concerned about the toxicity (of cannabis smoke), which is ridiculous." This specific cafe and other cannabis cafes and lounges have a strict "BYOC" rule, which means that people have to bring their own cannabis. The cafes are not legally allowed to sell cannabis, because only licensed dispensaries can do so.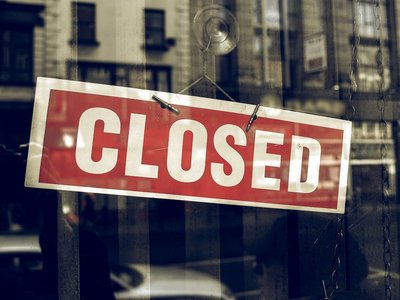 In addition, other cannabis clubs, including "The Other Spot," were forced to close due to concerns about the establishment breaking clean air rules. Oregon's senator, Floyd Prozanski, attempted to bring an amendment into place that would exempt cannabis cafes from the state's clean air law, but unfortunately, there was not enough support to pass it. Regardless, Martinez, Prozanski, other cannabis activists, and the overall Oregon cannabis community will continue to fight for their rights to consume a medically and recreationally legal herb in enclosed cafes like The World-Famous Cannabis Cafe.
As much as Martinez wanted to keep The World-Famous Cannabis Cafe running, she was faced with hefty fines that she could no longer bear. As noted by MarijuanaPolitics.com, a cannabis club/lounge that allows smoking or vaping will result in a maximum fine of $500 per day. Thus, Martinez is working on shifting her focus and attention to lobbying for a concrete change to the 'Indoor Clean Air Act' during 2017.
To learn more about Oregon's cannabis industry from a statewide perspective, check out the informative article below:
https://www.leafbuyer.com/blog/faq-oregon-cannabis-association/