The Medical Marijuana Scene In Portland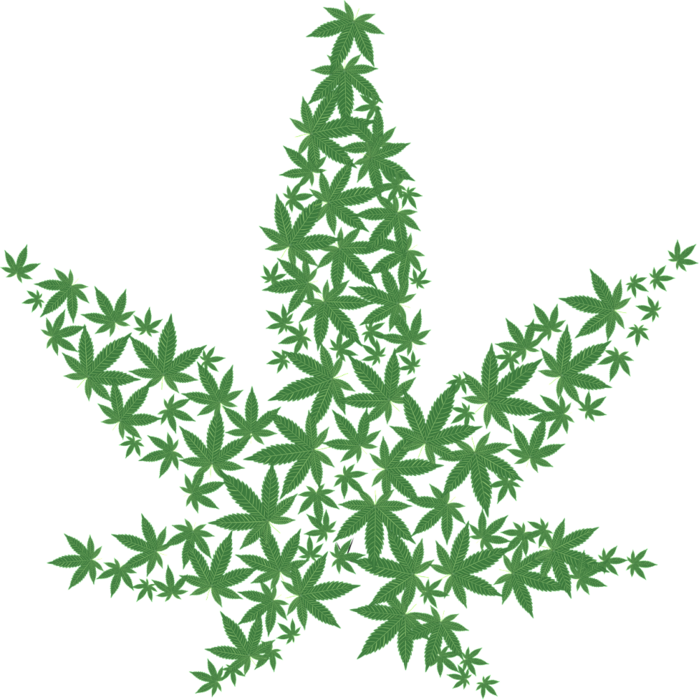 Since Oregon legalized the possession and use of recreational marijuana in July 2015, the medical cannabis industry has remained in a state of flux with regards to licensing laws. While Oregon voters approved the medicinal use of marijuana in 1998, a medical dispensary registry system was not set up until 2012. Since then, registered medical consumers have enjoyed the benefits of medical-only dispensaries and their highly knowledgeable staff.
However, a new law, passed in January 2017, is changing the landscape again. This law states that medical marijuana dispensaries can no longer continue recreational sales. For many dispensaries, this means either closing their doors or transitioning to a recreational license.
For medical marijuana cardholders, this merely means that every medical dispensary is strictly for consumers! But, it can be hard to discern which recreational dispensaries in Portland offer medical-grade marijuana, so here are five of the best dispensaries serving up top-shelf medical marijuana.
Farma PDX
While this isn't a ranked list, it doesn't hurt to start off with the place named "Best Dispensary in Oregon" by Cannabis Now. Farma's mission statement is to "improve people's lives by reframing their relationship with cannabis". Users of medical marijuana will know how crucial this outlook is and they are bound to appreciate the staff's commitment to educating their customers.If you're highly invested in modern looks, you'd be hard-pressed to find a better ambiance. The dispensary is known for its beautiful looks and astatically pleasing interior.
2. Serra
Another dispensary that takes pride in its appearance is the innovative Serra. The name translates to "greenhouse" in Italian and space reflects that inspiration with unique fixtures, and a high-ceilinged main area with huge windows.
Serra's flower is laid out in bowls in wooden display cases, so you'll be able to get a good look at the quality of the product. And one unique feature that medical marijuana consumers will appreciate is the unique "Feelings Card" that the staff use to determine which product will best suit your needs. Choose from focus, relaxation, energy, happiness, creativity, and relief.
This North Tabor dispensary puts emphasis on "raising the bar" for cannabis shops in the Portland area. This includes providing a welcoming and comfortable atmosphere, and a large variety of products for both recreational and medical use.You can tell how focused a dispensary is on medical consumers by how much information it offers on the subject. The in-store staff is knowledgeable and even the dispensary's website contains a wealth of information on the Oregon Medical Marijuana Program (OMMP) as well as the all-important testing of cannabis products. Urban Farmacy products are all tested for potency, pesticides, moisture, and microbial content, great news for medical consumers!
If you're looking for a dispensary that's withstood the test of time, Human Collective satisfies. Labeling themselves "Oregon's original dispensary", Human Collective has been in operation since 2010 and has spent much of that time fighting for the legalization and recreation of marijuana in Oregon.This dispensary started out as a medical-only establishment, and medical marijuana is still paramount to their vision. One of the co-owners, Sarah Bennet, is actually part of the Advisory Committee for Medical Marijuana. This dispensary knows what it's doing, and its professional staff and array of medical-quality products really show it.
Calyxes
This entry in our list contains a fairly unique approach to cannabis: vertical integration. That means that nearly every single product in this dispensary was grown, processed, and distributed by the same manufacturer. In this case, that company is Green Bodhi.Calyxes also has the advantage of being the nation's first 100% Clean Green Certified To earn this distinction, dispensaries have to demonstrate responsible business practices, participate in a carbon footprint reduction program, follow federal and state food handling guidelines with all product, and deliver intelligent customer service. For medical marijuana consumers concerned about responsibility, Calyxes is a top choice.
Choosing a Dispensary for Medical Needs
Even though Portland's medical scene is quickly merging with the recreational industry, things aren't all bad for medical marijuana consumers. While medical-only establishments are expected to decline in number, medical consumers can still get what they need at many of the city's 40+ recreational facilities. That said, not all dispensaries are created equal. Here are the criteria that we used to create this list.
Website: A dispensary's website can give you a lot of information at a glance. Does the site offer any information on the OMMP? Does it specifically mention medical consumers on its welcome page? If not, that likely means the establishment doesn't put much stock in the medical aspect of cannabis, and you'd be better off looking elsewhere.
Walk-Ins: Once you've located a medical-friendly dispensary, you've got to get a feel for it. Is the space clean and well-lit? Where are the medical products located? If there's no medical-specific section, or the medical product is all crammed in a small, dimly lit corner, this isn't the place to purchase.
Staff Training: Recreational shops are not required to have a medical marijuana expert on staff, but you'll find that the best dispensaries do. Ask specifically to speak to someone trained to educate medical customers. If they don't have someone like this, they're not for you!
Keep these criteria in mind as you evaluate dispensaries for medical marijuana in Portland. Happy hunting!
Spencer Grey