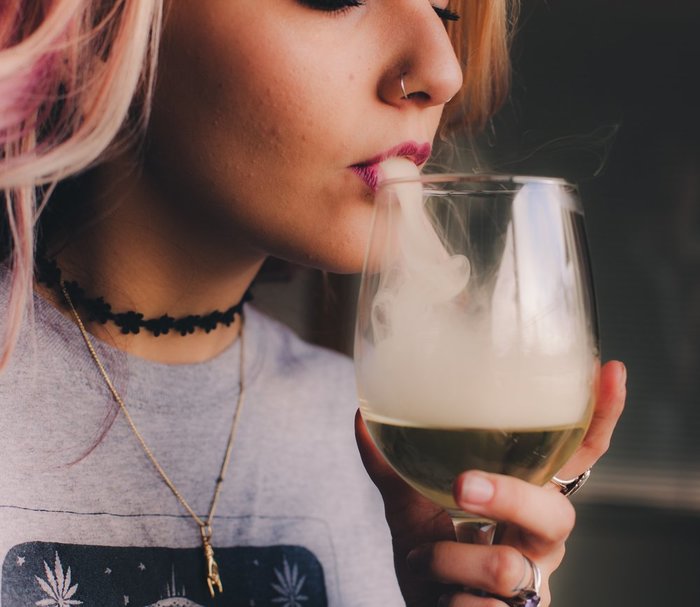 Yep, that's right, marijuana drinks are a thing, and we think not enough people are aware of them. There are more and more methods to consume your cannabis, and marijuana drinks are a great way to drum up a buzz without smoking.
Why Choose a Marijuana Drink?
You might be taking it easy on your lungs for a while, have a medical condition that doesn't take well to smoking, or just feel like relaxing with a cool or hot beverage in hand. You may also be looking for a different timeframe for your THC to be effective. Ingesting marijuana in the form of a drink has one unique advantage over traditional edibles: predictability.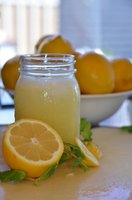 The THC in normal edibles doesn't get absorbed into the bloodstream until after it's digested in the stomach and then absorbed into the intestines. This means that their effects won't be felt for up to an hour after ingestion, and can last up to a whopping eight hours!
While that can certainly be desirable, marijuana drinks offer all the benefits of edibles on a slightly more compressed timescale. They are designed to absorb in both the mouth and the stomach, resulting in much quicker action and a high that lasts about four hours.
No matter your reason for trying them, here are five marijuana drinks you've just got to try!
---
Coffee & Tea
Ever had a hankering for a wake n bake, but without the accompanying smell? Look no further than marijuana-infused coffee and tea.
If coffee is what you crave in the morning, you've got a couple of retail options. Many manufacturers offer both pre-made and bottled coffee drinks as well as the popular K-cup style of coffee if you prefer to brew the stuff yourself. Our top recommendation is Ganja Grindz, who offer both forms of coffee and placed in the top ten of the 2016 Medical Cannabis Cup for it! The company also offers tea infused with solvent-free cannabis oil, for those who like a more tranquil hot beverage experience.
If you prefer to make these beverages yourself, here's an easy method that works for both coffee and tea.
You'll Need: 1 mug, 1 teaspoon cannabutter, and a tea bag or just-brewed coffee
Add the cannabutter to your cup, as well as the tea bag (if making tea).
Boil water or brew coffee, and pour into the mug to dissolve the cannabutter.
If making tea, allow the tea bag to steep and then remove.
Add fixings like milk or sugar.
Enjoy!


---
Lemonade
It's hard to beat the sweet simplicity of a good glass of lemonade and adding marijuana to the mix can only make it better! Mary Jane Juice Co makes an excellent lemonade that's available in strengths all the way up to 200mg of THC, but if you're outside of California you may have a difficult time getting your hands on it.
Here's a recipe for a simple and strong marijuana lemonade using cannabis tincture:
You'll Need: 6 cups water, 2 cups lemon juice (about 8-10 lemons), 1 cup granulated sugar, a 150mg tincture, and a pitcher
Pour lemon juice into your pitcher, and strain it if using fresh-squeezed, pulpy juice.
Add sugar and stir until thoroughly dissolved. You can use warm water for faster dissolution.
Add in your tincture and stir.
Refrigerate at least 2 hours, and enjoy.
SAFETY NOTE: Be absolutely sure you know the strength of your tincture. This recipe yields 25mg of THC per cup of lemonade.
---
Syrup
Want to make your own marijuana drinks but don't want to mix and measure every time? Try a marijuana-infused syrup. It's a great way to add some THC into, well, pretty much anything you want. You can slip it into a smoothie, or spike a slushie on a warm summer day. Craft Elixirs makes an astonishing variety of marijuana syrups, named after various Seattle streets and neighborhoods.
You can also make a simple syrup at home with just a few ingredients.
You'll Need: 3 cups water, 3 cups granulated sugar, 2 tbsp vegetable glycerin, 2 grams of finely ground marijuana, and a fine strainer/cheesecloth
Boil sugar and water, and stir until all the sugar is dissolved.
Add your cannabis, cover the pot, and let the mixture continue to boil gently for 20 minutes.
Add vegetable glycerin and reduce the temperature. Simmer another 5-6 minutes.
Strain your hot syrup into a storage container, and allow it to cool.
---

Cocktails
Looking to add a unique layer to your usual drinking experience? Sometimes the alcohol alone just doesn't do it for you, and adding a little bit of cannabis to your cocktails can be a truly elevating experience. In legal states, restaurants like Gracias Madre have taken marijuana drinks to new levels by serving cocktails like the Stoney Negroni, Rolled Fashioned, and Sour T-iesel.
If you can't or don't want to go hunting for one of these establishments, here's a recipe for a twist on a classic: the Marijuanarita.
You'll Need: 2oz tequila, 3/4oz fresh lime juice, a pinch of coarse salt, 3/4oz marijuana simple syrup
Dampen the rim of a glass and dip in salt if desired.
Place the rest of the ingredients in a tumbler and shake or stir to your heart's content.
That's it. Drink up!
You'll also be interested to know that you can create this recipe by cutting out the marijuana simple syrup and directly infusing the cannabis into the tequila. We'll tell you how below!
---
Infused Alcohol
Cocktails are great, but the ultimate way to marry cannabis and alcohol is to create an infusion. Due to the newness of this concept, its legality is in question from a retail point of view. That is, you won't be able to walk into your local retail cannabis store and ask for a fifth of marijuana-filled vodka any time soon. In case you have a hankering, here's an easy method for infusing your own alcohol with weed.
You'll Need: White tequila, a 24-oz. mason jar with lid, and enough flower to fill the jar 2/3 to 3/4 full
Fill the mason jar about three-quarters full of flower. Shake and trim work nicely for this, or you can break up nugs to expose more surface area.
Fill the jar nearly full of tequila, leaving about an inch of room at the top.
Shake the jar vigorously to help saturate the bud.
Cover the jar and place it in a cool dark place to steep.
Leave it there for a minimum of one week, all the way up to a month.
After the recommended time has passed, strain and enjoy.
You can use regular tequila for this as well, but this makes things more complicated. The tequila will darken as a sign that it's ready, and regular tequila makes it difficult to tell if your process is working.
Marijuana Drinks Made Easy
Now that you've got the lowdown on what marijuana drinks are hot right now and how to make some of them, we hope you'll give some of these a try. Got any other recipes or tips on the best cannabis drinks? Let us know in the comments!
Article By: Spencer Grey