Ah, Portland. Some may call it a hipster city, others may call it pretentious, and most call it weird. But no matter what you call it, Portland is the city of craft shows, craft beer, and craft cannabis? That's right, craft cannabis is a thing. At Five Zero Trees, they're showing Oregonians how to do craft cannabis right.
Portland Loves Weed
From the moment it opened its doors in 2013, Five Zero Trees has had one main purpose: to provide high-quality marijuana products for marijuana users, all in a safe and inviting environment. With dispensaries in Portland and Astoria, the company is looking to contribute to the budding cannabis industry and help the marijuana community grow and flourish.
The name is a nod to the Portland area code of (503), proof that this business is first and foremost community-centered. As with many dispensaries in the state of Oregon, Five Zero Trees began as medical-only, serving customers 18 years of age and older with Oregon Medical Marijuana Program (OMMP) cards.
Since Oregon's legalization of recreational cannabis in 2015 and the allowance of dispensaries to sell recreationally in 2016, Five Zero Trees has opened their doors to rec users as well. However, they have not forgotten their roots, and they still provide support, products, and resources for medical marijuana users.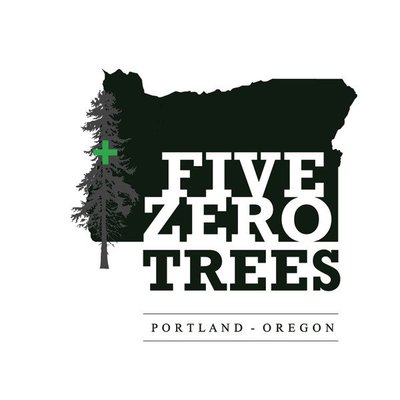 The original Five Zero Trees dispensary is located in West Portland at 5336 SW Beaverton-Hillsdale Highway. They offer an astounding variety of flower, concentrate, tincture, seeds, and edibles, not to mention glass pieces, pipes, vaporizers, and all sorts of paraphernalia.
Wood paneling lines the lobby, warm and inviting. In addition to the plethora of gorgeous bud that sits proudly on display, the dispensary also offers a great selection of delicious edibles, glittering smoking accessories, and enticing extracts.
If you're interested in a more long-term relationship with your purchase, there are a variety of marijuana seeds and clones for sale as well.
Friendly, Knowledgable Staff
What sets Five Zero Trees apart from other dispensaries is not only the staff's knowledge of the product that they sell, but also their attention to quality. The company purchases only the best cannabis products from growers and vendors, and because they want to provide products that they can irrevocably vouch for, a large portion of the bud they sell is actually grown at their own grow site in the Willamette Valley.
The team cultivates and harvests both indoor and outdoor cannabis plants, adding here and there additional non-cannabis crops to ferment and fertilizing the soil. This practice, known as Korean natural farming, was adopted by FZT to best support the growth of their marijuana plants.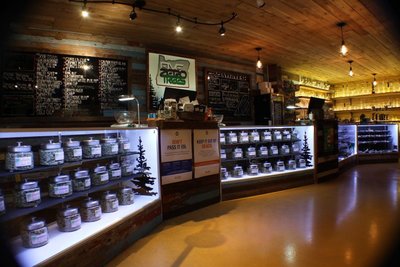 But the team at Five Zero Trees cares about more than just the soil and growing environment for their crops. In addition to their devotion to an ideal growing environment, FZT has a distinct mission to provide the highest quality flower to their medical and recreational customers.
Their process for ensuring this quality is meticulous and thorough: the growers at Five Zero Trees painstakingly tests potential new strains in three separate harvests before deciding if they are worthy of being added to the shelves of the dispensary.
Craft Products, Affordable Prices
So what do prices look like for Portland's craft cannabis dispensary? Surprisingly, they're not nearly as outrageous as you might think. A gram of flower ranges from $6 to $12, with ounces costing between $150 and $240. Concentrates are available between $40 and $70 per gram (though some sell for $65 per half a gram), and edibles, oils, and tinctures are priced based on servings and THC content per container.
A small package of seeds can be purchased for $100 to $175, and clones are available for $30 to $40.
But before you run out to Five Zero Trees with exact cash in hand, remember that these prices reflect the cost of medical marijuana purchased with an OMMP card, and have been calculated before taxes. At FZT, you can expect a 20% sales tax on all recreational cannabis products.
As the cannabis industry is ever expanding, Five Zero Trees is following suit. They are working to open dispensaries in more locations (Cannon Beach coming soon!), and as business booms, so does the need for hard-working employees. If you think you have what it takes to join the professional and fun-loving team at Five Zero Trees, reach out to them about employment opportunities.
Five Zero Trees offers an impressive menu of flower, concentrates, edibles, tinctures, and more. The owners, managers, and employees are all hard workers who are devoted to the mission of growing the cannabis industry and community and offering the highest quality marijuana products for medical and recreational users. So go ahead and treat yourself to the craft cannabis experience. After all, isn't that what Portland is all about?
Follow Five Zero Trees on Twitter or Instagram for daily deals, happy hour specials, and company updates.