What are Marijuana Concentrates?
The world of concentrates can seem daunting, yet the classification of cannabis products has continued to grow, slowly eating into traditional flower sales. While the wide open world slowly acclimates to the legal medical or recreational realities, the varieties of concentrates have expanded from the delicacies of hashish to a complex world of different textures, tastes, potencies, and purity.
Concentrates can be individually distinguished by the extraction method used during production, yet the entire category of cannabis products can be defined as the gathering of high amounts of cannabinoids and terpenes into a potent, flavorful extracted resin. Concentrates are used in joints, in edibles, and all by them self. Whether you dab, smoke, vaporize, combust, eat, or apply, products that contain cannabis concentrates or concentrated products deliver a flavorfully refined and potent marijuana product leagues beyond that of the traditional buds.
Types of Concentrates
Concentrates come in a variety of textures.
Commonly, extractions are done using butane, propane, Co2, or alcohol as a vehicle to strip the plant oils and resins from the whole plant & pieces itself.
While the solvent and process inspires the texture, the flavor can be affected by the time between harvest and extraction, the strain, and the equipment used. Closed-loop systems are often employed in the extraction process, ensuring the maximum amount of resins are extracted from the plant.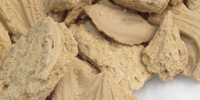 Wax
An oven baked whipped cannabis oil emulsion with overtures of all the terpenes and cannabinoids contained within the dried, cured plant, wax is commonly made from trim or bud and has a bit of a crumbly texture.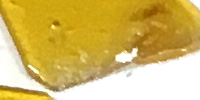 Shatter
A translucent golden-amber, shatter maintains a rigid consistency which can be snapped and broken. Produced in a vacuum, shatter can further solidify flavor and stability, increasing terpene richness -- boosting the overall effect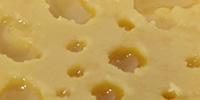 Live Wax
Live wax is a variation of concentrates produced from freshly frozen, non-dried or cured plant matter. A boastful aroma containing three to five times more terpenes than wax or shatter, live wax is an excellent way to experience the full flavor of cannabis without sacrificing any effect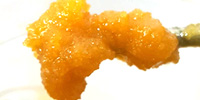 Live Sugar
Not your average sugar, this concentrate gets it's name from the granulated, crystalline visual texture. A popular variation, requiring a long oven process that causes the THC-A to crystallize, Live Sugar boasts aromatics, potency, and purity that makes it a truly sweet deal (less than 50 ppm, tests around 80% potency on average)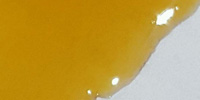 Live Resin
An achievement of impeccable flavor, live resin utilizes the unique characteristics of any strain, extracting a powerful, balanced taste and effect spectrum. Live Resin often comes as a sappy or shatter texture.
Save money, subscribe.
Get Exclusive Local Cannabis Deals delivered to your phone and email!!