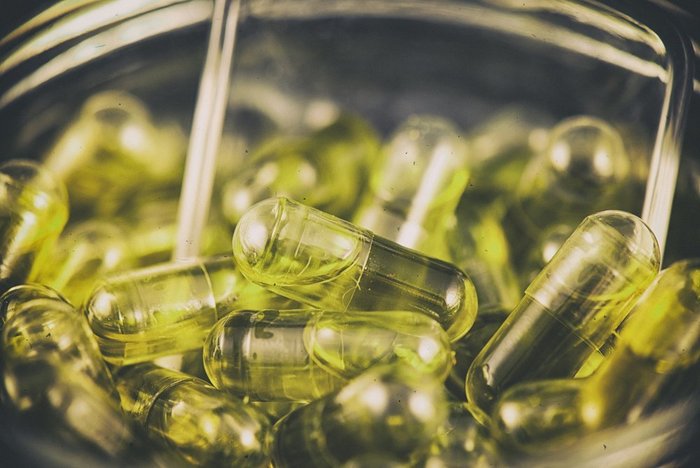 Similar to most weed products on the market, THC pills come in a wide range of dosing options and extraction methods. It is important for a consumer to understand what you are taking and know what cannabis product is the best for you. When it comes to THC pills, it can be tough to know which products are the most effective. It is always smart to test out multiple products and keep a journal of how each one makes you feel. This is particularly important for capsules. The plethora of dosing options and THC:CBD ratios make picking a product very difficult. Here is a list of THC pill brands that have begun to master this product.
Stratos THC Pills

Stratos is one of the more popular cannabis brands that have pills available. They place a high value on keeping their entire production process in-house. This means that from growing the plant to selling their capsules, Stratos is in control of it all. They ensure that this seed-to-sale process is what makes their product so efficient. Stratos is also known for providing their consumers with the option of indica, sativa, or hybrid. This allows for their consumers to find the most effective product for them. They offer a range of dosages and bottle sizes: 100mg (10mg/pill), 300mg (10mg/pill), and 500mg (50mg/pill; Medical Only).
THC Pill Products:
Stratos Sleep (Indica): Great for a relaxing body high and help with trouble sleeping.
Stratos Relax (Hybrid): Great for balanced head high and body high.
Stratos Energy (Sativa): Great for pain relief and a clear head high.
Rosin Capsules by Essential Extracts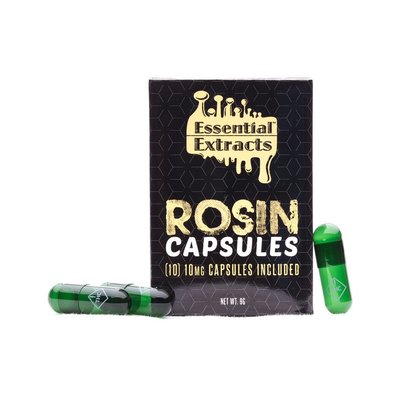 Essential Extracts is a state-of-the-art extraction company that puts a high value on providing a clean and solvent-less product. They embrace an extraction process that utilizes the full plant in the extraction. Every one of their products is made with their freeze-dried solvent-less extract. They then heat-press the extract into a rosin, which comes out with a batter or shatter consistency.
Their rosin capsules ensure that their consumers receive an entourage effect by using the full spectrum of the cannabis plant. Essential Extracts takes it one step further and encases their rosin in a multi-chain triglyceride (MCT) capsule. Unlike many other capsules on the market that use a single-chain triglyceride, using an MCT capsule gives your product a much stronger and effective absorption rate.
THC Pill Products:
Single Serving Capsules (indica or sativa): 10mg/pill, 20mg/pill (medical only)
EE x Rare Dankness Rosin Capsules (hybrid): 100mg/bottle
THC:CBD Rosin Capsule: 130mg CBD:85mg THC/bottle
---
These are two of the most effective and popular THC pills on the market. However, I encourage you as the consumer to test each product out and see what works best for you. Every human being has their own endocannabinoid system, which reacts to every cannabinoid differently. In fact, your endocannabinoid system is as unique to your genetic makeup as a fingerprint. This is why there are such a variety of dosages, extraction methods, and even ratios of THC and CBD. Remember to keep a product journal and really ensure you are finding the best product for you.