Top 5 Strains in Las Vegas During Fall 2017
Not only is Las Vegas known for the phrase "What happens in Vegas, stays in Vegas", but it's also known for as a 24/7/365 tourist destination. Las Vegas is home to around 2.8 million residents, and it hosts more than 40 million visitors annually, which makes it the economic lifeblood of the state, according to LasVegasSun. Thanks to the recent recreational legalization of marijuana, more people are flocking to the city to party, gamble, make memories, and smoke quality weed.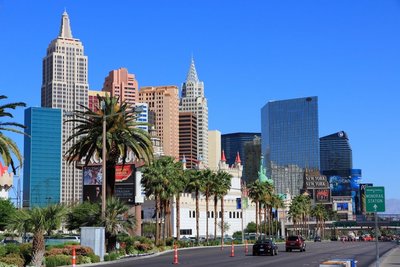 Las Vegas is a city where people go to party, celebrate, and let loose. When partying, it's best to select a hybrid marijuana strain that'll help you stay energized throughout the night without feeling sleepy, lazy, or weighed down. Here, we've collected the top 5 strains in Las Vegas that you should consider trying next time you're in town.