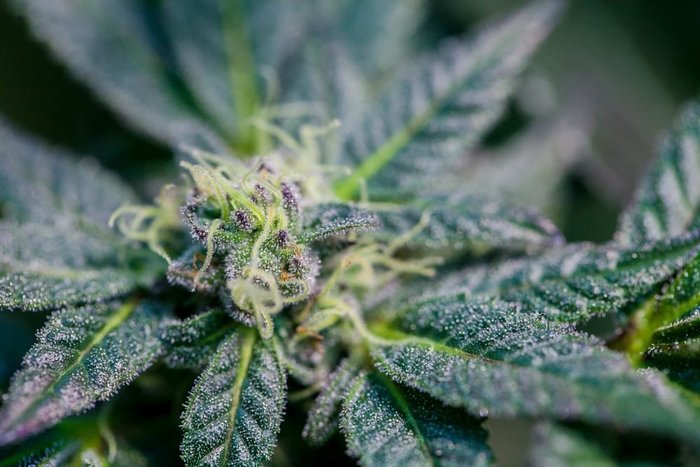 DISCLAIMER: The content on this site is for reference purposes and is not intended to be a substitute for advice given by a health-care physician, pharmacist, or other licensed health-care professional. Click here to read the full disclaimer.
It's easy to get lost in the world of cannabis, especially for those who have little experience with marijuana. When you enter into a recreational or medical sales facility, you are met with a wave of choices. It can be daunting, frustrating, and overwhelming. Even though the budtenders will walk you through the basics, I feel like I often leave the transaction with a bit of buyer's remorse (and an excited curiosity!).
At the same time, however, growth in cannabis consumption and better transparency on the part of the grower and retailer, people have started to categorize marijuana strains the same way we categorize wines or beers -by color, aroma, flavor profile, etc… And similarly to the distinctions made about wine, many of the describing factors are up to the palate of the consumer.
When I decided I wanted to write a piece about my favorite sativa strains, the most glaring way I could do that is by creating a sativa strains list, but it occurred to me that before I jump right in the list, it may make some sense to discuss what makes sativa strains so great.
Sativa Strains are great for daytime activities
I use sativa strains exclusively when I plan hikes, long bicycle rides, and backpacking trips. Depending on the types of cannabinoids available in your buds (THC, CBD, etc…), you may even experience less pain and inflammation after strenuous exercise, like after going to the gym.
Sativa strains keep me relaxed and focused
I currently have three jobs and study as a full-time student. Maintaining focus while balancing various deadlines and time constraints is itself a difficult task; add stress and it becomes a recipe to ruin. Sativa strains allow me the presence of mind to get through all that I need to without losing focus or myself.
Sativa strains inspire me
Sativa strains are known for the creative, energetic head high. As someone who spends hours of his days observing the world, I find that especially with sativa use I am present to a waterfall of thoughts that seem both out of the ordinary and totally idiosyncratic. It has become a practice to meditate when I use sativa strains, as the deep heady focus and shift in thought perspective help me navigate my headspace.
Sativa strains help me eat
I don't consider these munchies as much as I do an incentive. I love to cook, so using sativa strains before and during meal preparation usually just makes me that much more focused on preparing my food. I find myself experimenting confidently with new foods, curiously and excitedly enjoying the aromas as the cannabinoids stimulate my hunger. It makes every meal an honest adventure.
My Favorite Sativa Strains
As you may be able to tell, my love of sativa strains runs deeply into many facets of my existence. As a result, I have had ample opportunity to sample around. In the marijuana industry, it is often uncommon to find pure sativa or pure indica strains. In most cases, strains are described as leaning one way or the other. The following sativa strains list is one I complied from my favorite sativa leaning strains I have found thus far.
That Kind:

exclusively available at Botanico,

That Kind makes the sativa strains list based on it's rare 2:1 CBD:THC ratio. This strain is perfect for exercise, focus, energy, and mood stability as well as pain relief and anti-inflammatory properties; count me in!
Golden Goat: Golden goat and I have a great history. From the energizing body high to the increase in creativity, Golden Goat had to be included in my sativa strains list for it's ability to melt stress away and leave me, oddly, with a strong sense of awareness.
Durban Poison: Another staple to any good sativa stains list, Durban Poison is a pure sativa strain. It's smell of pine and earth are met with strong cerebral effects, making it perfect for tasks that require a lot of focus (such as writing).
Green Crack: As the name suggests, this sativa strain will promote energy, an up-and-go type. It's perfect for all sorts of outdoorsy activities. For example, I recently went inner tubing with my friend Green Crack and it was awesome. Getting a headache from the altitude? Well, Green Crack is an ace at disrupting headaches and migraines.
Super Lemon Haze: Named for it's unreal lemony-citrus aroma and taste, this sativa-leaning strain is great for easing stress, like winding down from work, without being sedating or too uplifting. It really just puts me into a totally content headspace, making it an obvious choice for my sativa strains list.
There is a large amount of hype regarding the difference in how Indica, sativa, and the whole wide array of active cannabinoids effect us humans. For me, it's helpful to have definitions of what to expect in taste and experience, but in the way that wine can employ a sommelier who has generations of knowledge specific to the wine industry, the marijuana industry is still building its knowledge base. This makes it a moot point to designate flavors to strains, almost, because we have yet to cultivate a positive cultural awareness of cannabis and therefore can't really position it in our minds next to anything for comparison. It's a learn by experience sort of time, so take my sativa strains list, go out and experience some cannabis, bud.
by Joey Wells